It's Time for Industry and Government to Collaborate on Electric Vehicles, Says Nitin Gadkari
In an exclusive message to congratulate the nominees of the first News18.com Tech and Auto Awards, Gadkari said the government will promote electric vehicles but not self-driving cars.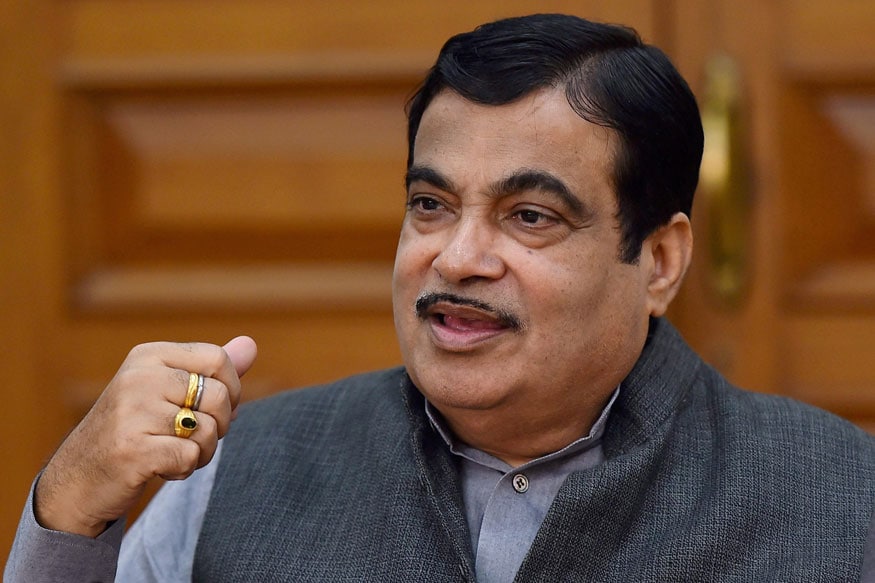 File photo of Union minister Nitin Gadkari (PTI Photo)
New Delhi: Calling for industry-government collaboration in electric vehicles (EV) space, minister for roads, transport and shipping, Nitin Gadkari said innovations to make technology cost-effective and environment friendly were need of the hour. In an exclusive message to congratulate the nominees of the first News18.com Tech and Auto Awards, Gadkari said the government will promote electric vehicles but not self-driving cars. Edited excerpts:
Electric cars have become popular not only in the West but also in China. Global leader, Tesla, has set up a base in China. How is India planning to promote battery charging stations and other related infrastructure?
We are charging only 12% goods and services tax (GST) on electric vehicles. I feel import-substitute, cost-effective and pollution-free transport is the most important thing for the country. We are facing problems in Delhi because of pollution. We can reduce the ticket rate by 25% if we use these technologies. Ethanol is also available because diversification of power from agriculture is needed. We have to create more jobs in agriculture and rural India. Therefore, making Ethanol from biomass can prove to be a golden opportunity for us. Additionally, coal is also available. We are a coal-surplus nation. From coal we can make methanol and this can be used to make di-methyl ether (DME). DME added to liquefied petroleum gas (LPG) can be used to reduce its cost by Rs 10 per kg. Therefore, I feel, times are changing, industry bodies need to accept this and we as the government are ready to provide full support to them.
Will the government provide incentives to carmakers to go electric?
GST on electric vehicles is just 12%, compared with 47%-48% in case of petrol and diesel vehicles. In long-run EVs are cost effective for all. The market is open, people are interested and pollution is a big concern. Now it is time for the industry to take advantage of the scenario. Our policies are under consideration, Niti Aayog is going to submit a Cabinet note after which the industry can expect more concessions.
What steps are being taken to create more jobs in auto sector, especially in comparison with China?
The logistics cost is important component. In China, the logistics cost is just 8%. In India, it is 18%. Our idea is to reduce the logistics cost to 12%. Reducing logistics cost by 6% will give a boost to exports, creating millions of direct and indirect jobs.
How do you see self-driven cars in the Indian context?
At present, we have a shortage of about 22 lakh drivers. In our country driving is providing employment to millions of people. I feel it will not be appropriate for India to have such cars in immediate future. However, in long run we might reconsider this policy.
You had set up an ambitious target of building 40-km highways per day. Where do we stand today and what are the plans?
We are now going at 28-km per day highway construction. When I took charge, we were constructing 2-km highway a day. By next year, we will achieve 40-km per day. From 96,000 km national highways earlier, today we have 2 lakh km NHs. We have decided that if the traffic is more than 10,000 vehicles, we will go for 4-lane roads. And if it is more than 20,000 vehicles, we will go for 6-lane roads. We are also planning 13 expressways. The Easterly bypass around NCR will be inaugurated by the Prime Minister before 26 January. The 14-lane Meerut Expressway will be ready by December next year.
But to reduce logistics cost, our first priority is waterways. Railways, obviously, is second one. My suggestion is to go for innovation, especially in public transport.
What are you doing to prevent road accidents in India, which kill more people than malaria and dengue put together?
We have identified over 786 spots on national highways where frequent accidents take place. A special fund of Rs 12,000 crore has been created to create engineering-led solutions. By 2020, we aim to reduce road accidents by 50%. The new Motor Vehicles Act is also expected to be cleared by the Rajya Sabha in the upcoming Winter Session.
Get the best of News18 delivered to your inbox - subscribe to News18 Daybreak. Follow News18.com on Twitter, Instagram, Facebook, TikTok and on YouTube, and stay in the know with what's happening in the world around you – in real time.
Subscribe to Moneycontrol Pro and gain access to curated markets data, trading recommendations, equity analysis, investment ideas, insights from market gurus and much more. Get Moneycontrol PRO for 1 year at price of 3 months. Use code FREEDOM.
Read full article