Jaguar XF Gets a Facelift, Launched in India at Rs 49.5 Lakhs
The updated Jaguar XF sports new design and comes with both petrol and diesel engine options.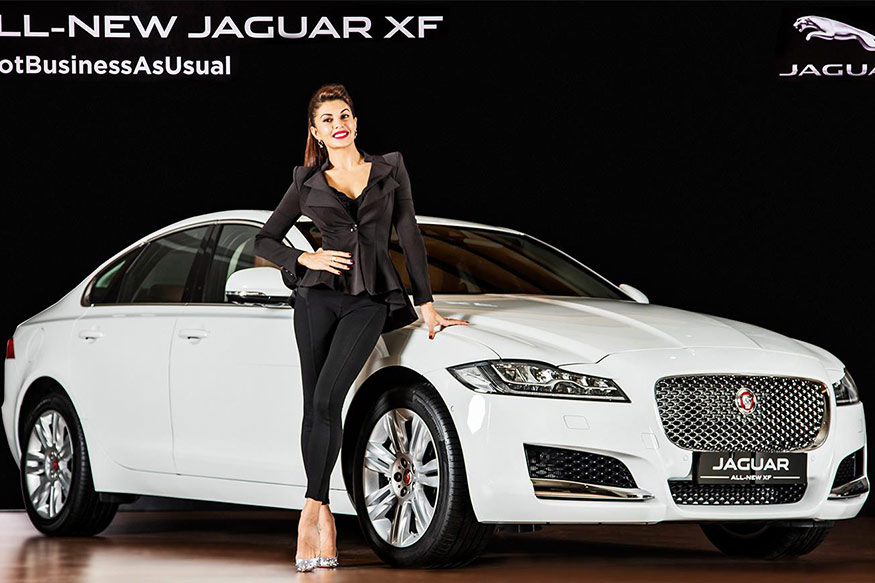 Jaguar XF. (Photo Courtesy: Facebook/Jaguar India)
Jaguar Land Rover India has announced the launch of the all-new Jaguar XF, starting from Rs 49.50 Lakh (ex-showroom, Delhi). Bookings can be made across all 23 dealerships in Indi and the deliveries of XF are scheduled to begin from end of September 2016. With the introduction of the Ingenium Diesel engine, the XF becomes the first Jaguar in India to get this power-train.
Rohit Suri, President, Jaguar Land Rover India Ltd (JLRIL), said "Over the years, Jaguar XF has gained immense popularity and success in the Indian market and we are excited to offer the all-new Jaguar XF to our discerning and distinguished customers passionate about owning a Jaguar."
The all-new Jaguar XF will be available in India in the following engines and derivatives.
Jaguar XF 2.0 l (177 hp) Diesel Pure: Rs 49.50 Lakh (ex-showroom, Delhi)
Jaguar XF 2.0 l (177 hp) Diesel Prestige: Rs 55.90 Lakh (ex-showroom, Delhi)
Jaguar XF 2.0 l (177 hp kW) Diesel Portfolio: Rs 62.10 Lakh (ex-showroom, Delhi)

Jaguar XF 2.0 l (237 hp Petrol Prestige: Rs 55.65 Lakh (ex-showroom, Delhi)
Jaguar XF 2.0 l (237 hp) Petrol Portfolio: Rs 61.85 Lakh (ex-showroom, Delhi)
In terms of exterior styling, the new XF comes with adaptive LED headlights featuring Jaguar's signature 'J' blade Daytime Running Lights. The quality of LED light is close to daylight that helps in distinguishing objects more easily and reducing fatigue at night. At the rear, XF's tail lights feature the Jaguar F-TYPE inspired, double roundel and intersecting horizontal detail. The sweeping exterior design is claimed to be naturally aerodynamic which is due to design elements like the boot lid's height and pitch, as well as its overall curvature and subtle spoiler, are designed to reduce drag and increase downforce.
Inside the Jaguar XF, the number of switches and buttons is kept to a minimum to keep the look clean and tidy, as well as making them easy to use. Materials used are claimed to be of the highest quality. Compared with the previous generation XF, rear knee-room has been increased by 24 mm and rear leg-room has increased by 15 mm. The car also comes with configurable mood lighting inside the cabin.
The biggest change though is under the hood, where the new Ingenium 2.0-litre 4-cylinder turbocharged Diesel engine sits. It delivers a power output of 177 horsepower. Ingenium is Jaguar Land Rover's new breed of engines designed for effortless performance, refinement and efficiency. The Ingenium diesel engine is up to 20 kilos lighter than equivalent previous generation engines, making it more efficient as well.
The new XF will also be available with a petrol engine option – a turbocharged 4-cylinder unit that delivers 237 horsepower.
Also Watch
Read full article