Ken Block Announces Amazon Prime Series, Launches Gymkhana 10 Trailer Video
Amazon has roped in Ken Block for an all-new behind the scene Original Prime series for members. A trailer for the Gymkhana 10 has also been released.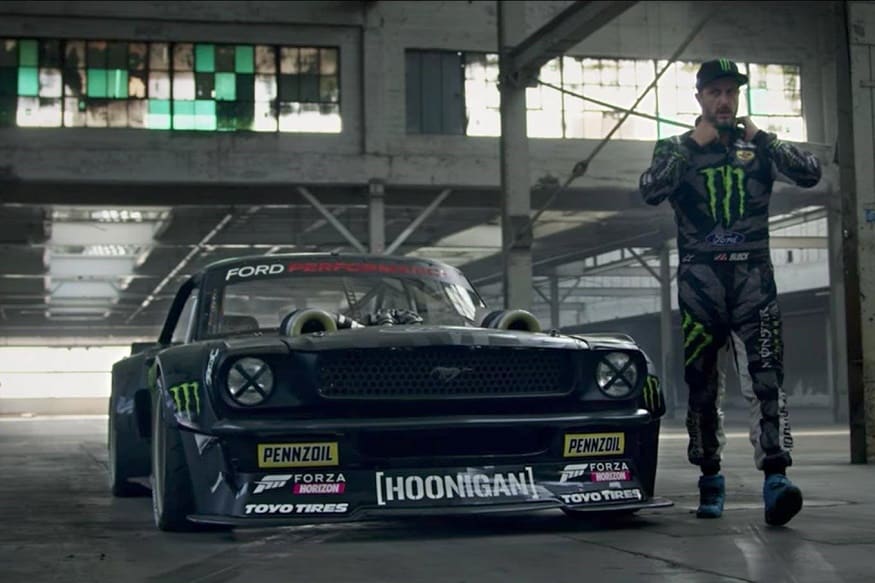 Ken Block Gymkhana 10. (Image: YouTube screenshot)
Hoonigan Racing Division's Ken Block is currently in production of GymhanaTEN, the 10th installment of his award-winning, Gymkhana viral video franchise. Block has released a two minute trailer, which is presented by Pennzoil, in addition to Ford, Forza, Toyo Tyres, Monster Energy and Can-Am to announce the new video.
Block is taking things to a whole new level. How? 5 different, epic, all wheel-drive, high-horsepower Ford racecars. FIVE. Two of them are all-new for Block with a third being an all-new, built from the ground up vehicle — on the same level as Block's wildly popular Hoonicorn. And, to add to it all, Block is filming these vehicles in five different locations around the world.
Additionally, Block has partnered with Amazon for an Original Unscripted Series following all of GymkhanaTEN. Titled The Gymkhana Files, the show will follow Block and his team behind-the-scenes as they create GymkhanaTEN and offer fans an unprecedented amount of access into how Block's biggest Gymkhana to-date comes to life.
"I'm really excited to be working on GymkahanaTEN and I'm stoked that Pennzoil was able to come in and support us getting a trailer video out today to help announce the video," said Block. "I'm also legitimately excited to be able to announce that I'm collaborating with Amazon Prime Video on The Gymkhana Files at the same time."
"The inner workings of the wildly popular Gymkhana film series have long been a mystery to its large and rabid fan base, and we are thrilled to provide Amazon Prime members worldwide with an exclusive glimpse into the making of GymkhanaTEN," said Conrad Riggs, Head of Unscripted, Amazon Originals.
Block's GymkhanaTEN, as well as The Gymkhana Files will launch exclusively next fall on Amazon Prime Video.
Also Watch:
Also Watch

Beatles Drummer Ringo Starr Knighted For Services To Music
Read full article