Kent Magic Car Air Purifier Review: Necessity or Just Another Fancy Toy?
Car Air Purifiers could be the short-term fix to clean the air that's around you for healthy breathing, but are they really the solution?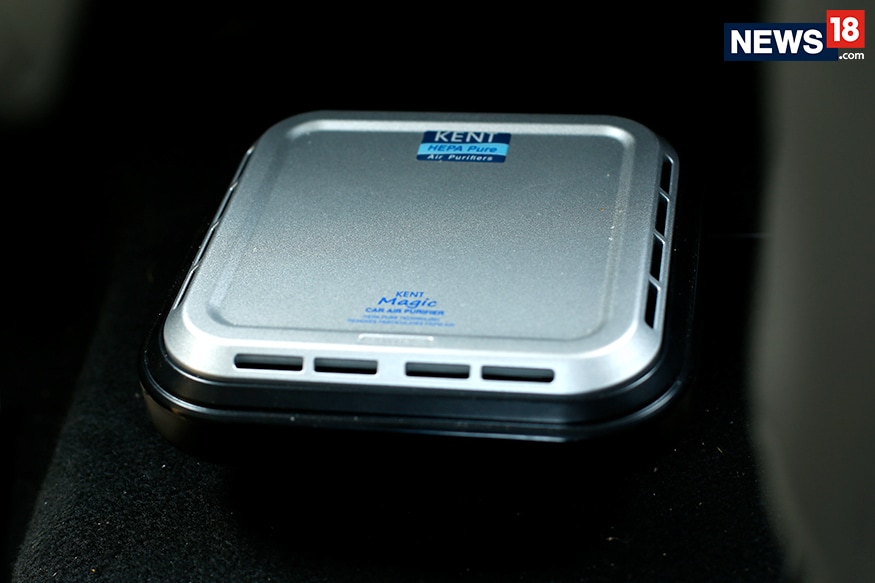 Kent Magic Car Air Purifier. (Photo: Siddharth Safaya/News18.com)
Delhi is one of the most polluted cities in the world and the number of cars present on road in the city are usually the ones that are held responsible for it.
But the next step that comes after identifying the problem is to come out with a solution, and as of now, there doesn't seem to be a long-term fix for the rising pollution levels.
Hence, air purifiers have started to make sense all of a sudden. We got our hands on the Kent Magic Car Air Purifier to find out whether it's worth your money or not.
The purifier will cost you Rs 7,999 and has a gross weight of 0.69 kilos. It's quite compact too, measuring 161x161x64 mm in dimensions. What this means is that the unit can fit into almost any car and is ideally supposed to be placed between the rear and front seats.
The air purifier works when it is connected to the 12V car charger socket inside your car and has a two-stage running mode which defines how aggressively the purification process is working and also, how loud the machine sounds.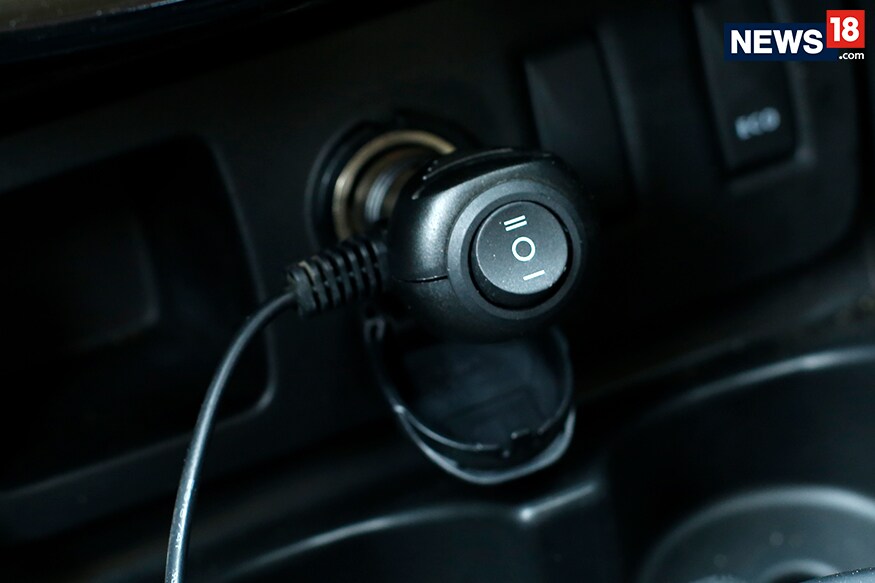 Kent Magic Car Air Purifier works when connected to your car's charging port. (Photo: Siddharth Safaya/News18.com)
Speaking of sound levels, it is audible but not intrusive, even when it is set to run on the higher stage.
How does it work?
The device is capable of cleaning your car of dust, allergens, chemicals, odours and other air pollutants.
The way it does that is thanks to the HEPA (high-efficiency dust collection technology) dust collection technology, which works towards removing PM 2.5 and SPM (Suspended Particulate Matter) present inside the car's cabin.
It additionally comes with Carbon filters that neutralise unpleasant odours and also helps in eliminating fine particles and toxic gases from the vehicle.
But the big question is how effective the device is and how long does it take to make everything safe?
We used Kent's air pollution monitor and measure the PM 2.5 inside our car before switching the Magic Car Air Purifier on. The first reading was about 200 and it brought it down to 30 in about 20 minutes, and that's impressive.
At the end of the day, it is not exactly the "need of the hour" because the moment you open your door or the window of the car, like for example when you have to pay at a toll booth, you are letting in a lot of pollutants back inside the car, negating the work done by the purifier.
As a result, it has to start its job all over again. And the moment you step out of the car, you are back in the harmful environment.
But what it is, is a great step taken by a company to help improve your personal surroundings. If you are on a long drive and you keep the doors and windows closed throughout, then you can actually enjoy clean air.
All it needs is a one-time investment, as after sometime, you will forget that there is a car air purifier kept behind your seat that's doing its job and letting you breathe healthier air.
Also Watch

Beatles Drummer Ringo Starr Knighted For Services To Music
| Edited by: Manav Sinha
Read full article