0/288 Seats ((145 Seats to Win)
Alliance
BJP+
YSRCP+
TDP+
INC+
OTH
Wins + Leads
0
0
0
0
0
+/- 2014
+0
-0
-0
+0
0/90 Seats ((145 Seats to Win)
| Alliance | BJP+ | INC+ | BJD+ | OTH |
| --- | --- | --- | --- | --- |
| Wins + Leads | 0 | 0 | 0 | 0 |
| +/- 2014 | +0 | -0 | -0 | +0 |
Kia Tops J.D. Power Quality Survey for Second Consecutive Year
Kia ranks highest in overall initial quality for a second consecutive year as quality improves across seven of the eight categories measured in 2017 J.D Power Survey.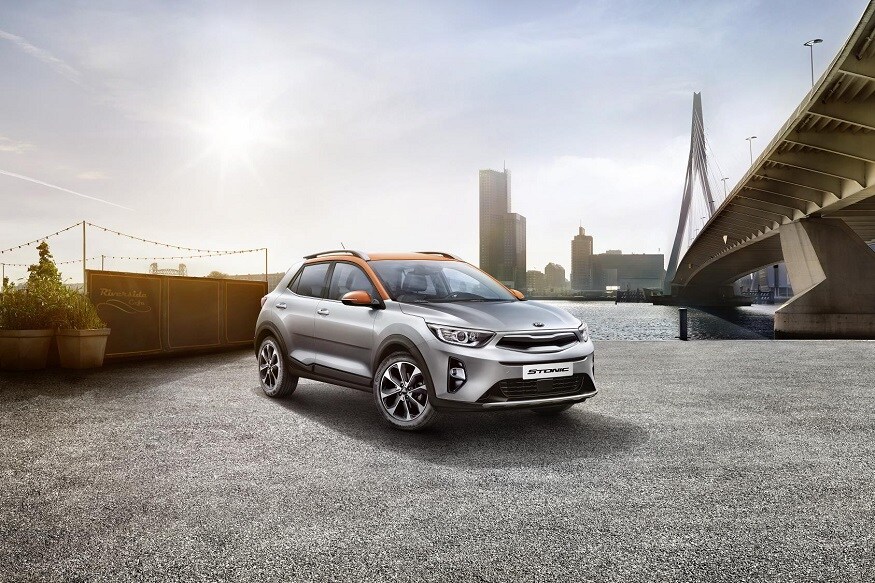 Kia Stonic will join Hyundai Kona in the B-Segment crossover segment. (Image: AFP Relaxnews)
New-vehicle quality is at its highest level ever, improving a significant 8% from last year, according to the J.D. Power 2017 U.S. Initial Quality Study, (IQS) released today. In this year's study, quality improves across seven of the eight categories measured, with 27 of the 33 brands in the study improving their quality compared with 2016.
Kia ranks highest in overall initial quality for a second consecutive year with a score of 72 PP100. Genesis (77 PP100) ranks second overall followed by Porsche (78 PP100). Ford and Ram (86 PP100) tie for fourth.
"Automotive manufacturers are responding to consumer feedback and producing vehicles of the highest quality," said Dave Sargent, vice president, global automotive at J.D. Power. "The industry has improved significantly in each of the past three years. Today's vehicles have more things that could go wrong but fewer things that actually do go wrong."
Kia Stonic compact crossover revealed!
Following are some of the study's key findings:
Audio/communication/entertainment/navigation (ACEN) remains the area where new-vehicle owners experience the most problems. However, this category shows the most improvement since 2016 with a score of 22.8 PP100, or 2.7 PP100 better than last year.
Early warning bells for autonomous technology: The only category to worsen this year is features, controls and displays. The largest increases in problems are for cruise control (primarily adaptive cruise); lane departure warning; collision avoidance/alert systems; and blind spot warning. These features comprise some of the building blocks of autonomous vehicles, and an increasing number of consumer-reported problems sounds warning bells for automakers and suppliers. Consumers will need to be convinced that these systems are foolproof before they will give up driving control to autonomous vehicles.
Domestic brands continue to show improvement: The "Detroit Three" outperform import brands for the second year in a row but for only the third time since the study was first published in 1987. In 2017, domestic brands receive a score of 93 PP100 compared with 99 PP100 for import brands. Last year, domestic brands also had fewer problems (103 PP100) compared with import brands (106 PP100).
Hyundai India Teases 2017 Verna, Microsite Launched!
"The Initial Quality Study continues to demonstrate the critical importance of automakers responding to consumer feedback regarding vehicle quality," Sargent said. "Any automaker that stands still will quickly start to fall behind. For consumers, the great news is that significant improvements are occurring in all model segments, meaning that you don't have to spend a lot of money to get a quality vehicle."
The parent company receiving the most model-level awards for its various brands is Hyundai Motor Co. (five model-level awards), followed by General Motorsand BMW, each with four. Hyundai Motor Co. models that rank highest in their respective segments are the Kia Cadenza; Kia Forte; Kia Niro; Kia Sorento; and Kia Soul.
Toyota Motor Corp.'s Kyushu 2 plant (Japan), which produces the Lexus ES and Lexus RX, receives the Platinum Plant Quality Award for producing models with the fewest defects or malfunctions. Plant quality awards are based solely on defects and malfunctions and exclude design-related problems.
Also Watch:
Get the best of News18 delivered to your inbox - subscribe to News18 Daybreak. Follow News18.com on Twitter, Instagram, Facebook, Telegram, TikTok and on YouTube, and stay in the know with what's happening in the world around you – in real time.
| Edited by: Arjit Garg
Read full article