Kia Unveils Stonic Crossover, Joins Hyundai Kona
A week after Hyundai revealed the Kona, its sportier stablemate Kia has launched its own version of the B-segment SUV - Kia Stonic.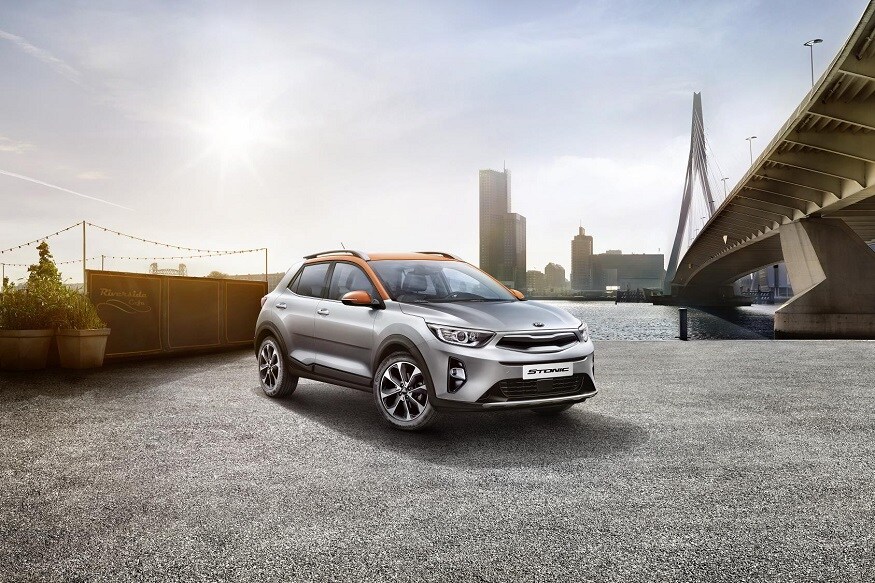 Kia Stonic will join Hyundai Kona in the B-Segment crossover segment. (Image: AFP Relaxnews)
A week after Hyundai revealed the Kona, its sportier stablemate Kia is launching its own attack on one of the world's fastest growing automotive markets - the B-segment SUV. According to the company's European COO, Michael Cole, when the new car goes on sale this fall it will be "One of the most compelling new cars in this rapidly-expanding class."
This demand for ultra-compact crossovers, particularly in Europe, shows no sign of abating and has developed so quickly that it's taken a number of carmakers some time to catch up. "By volume, the B-SUV market is expected to overtake the C-SUV segment by 2020, when more than one in ten new cars sold in Europe will be from the Stonic's segment," said Cole.
Hyundai Kona makes global debut!
And people who want one are coming from other traditional segments such as superminis and even the compact MPV (minivan) market to get one.
Little wonder that in recent months there has been a raft of new model launches, with Toyota and Citroen making their first moves into the market in the past month alone.
But with so much choice it's going to be hard to stand out. And while for years, Kia has been able to highlight its industry-leading 100,000 mile/ seven-year warranty for differentiation, a car like a compact crossover is bought with the heart, not the brain.
So, there's a very European feel to the exterior design, even to the extent that the usually prominent "tiger nose" grille that adorns all new Kias, though present, has been toned down and minimized so that the car doesn't appear overly aggressive.
[caption id="attachment_1439285" align="alignnone" width="875"]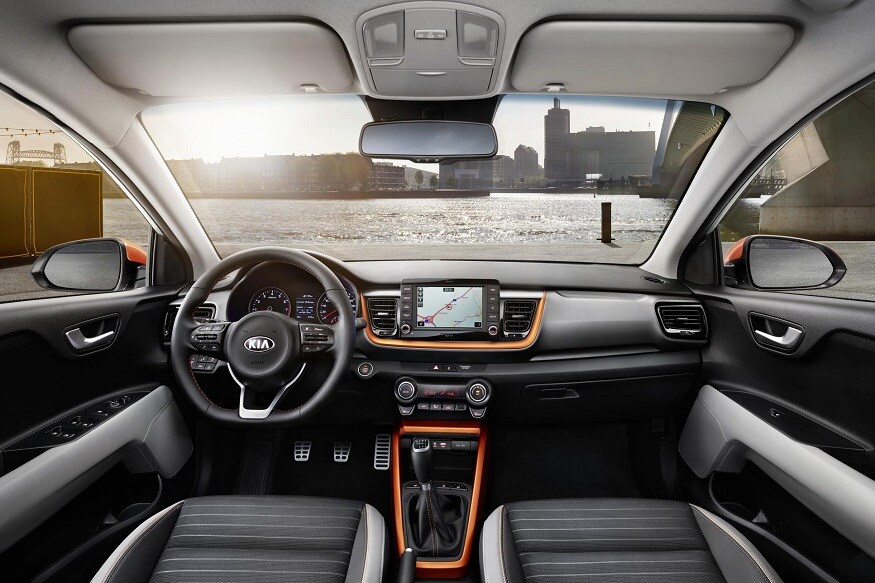 Kia Stonic cabin. (Image: AFP Relaxnews)[/caption]
The company has gone to great lengths to separate the roofline from the rest of the car so that specifying it in a contrasting color will be simple. That's also why there will be over 20 two-tone paint combinations available at launch, for that added touch of personalization.
Inside, the dashboard is very clean, sharp and uncluttered to emphasize the amount of space on offer. As for digital details, it comes with Apple CarPlay and Android Auto as standard and among the cost options is a compressive suite of active driver aids including emergency autonomous braking, blind spot monitoring, lane departure warning and cross traffic alert.
As for powerplants, they're derived from existing models and have been downtuned to suit the new car. The smallest will be a 1-liter turbocharged engine with 120hp and the most potent a 1.4-liter naturally aspirated unit. Those that prize fuel economy over everything else will get the option of a 1.6-liter diesel. They will run via a six-speed manual transmission to the front wheels and promise to offer a surprising amount of driver fun, thanks in part to active stability and traction control as well as a suspension and steering setup optimized for European driving tastes.
Also Watch:
Get the best of News18 delivered to your inbox - subscribe to News18 Daybreak. Follow News18.com on Twitter, Instagram, Facebook, Telegram, TikTok and on YouTube, and stay in the know with what's happening in the world around you – in real time.
| Edited by: Arjit Garg
Read full article