Koenigsegg Posts Regera Crash Test Video on Instagram to Celebrate 1 Million Followers
The latest crash test video of Regera is posted to celebrate 1 million followers of Koenigsegg on Instagram which was limited to 80 units only at a price tag of $1.9 million each.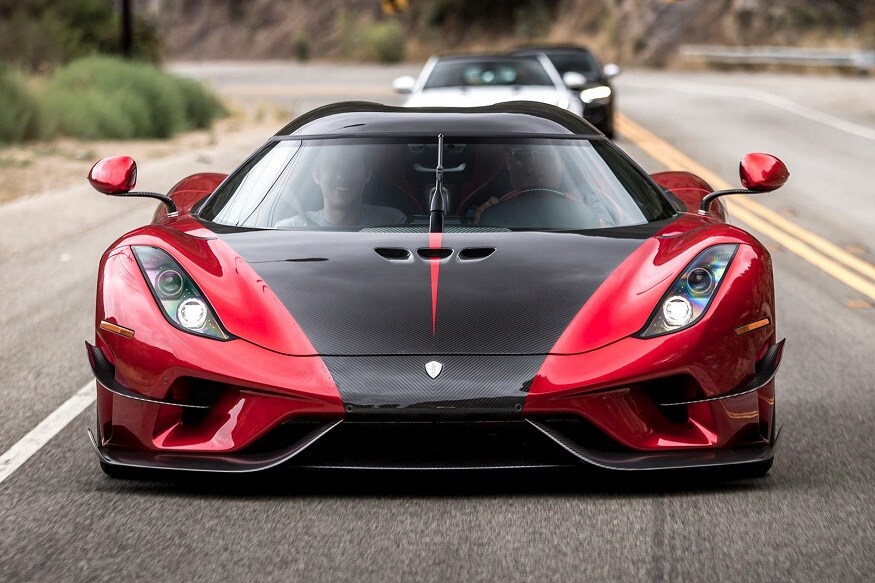 Koenigsegg Regera Aero Package. (Image: Koenigsegg)
Swedish hypercar manufacturer Koenigsegg is known to challenge the extreme, something which we have seen quite often in the past. Be it the challenge to becoming the fastest car on the earth, or be it a simple speed run, whatever Koenigsegg does - people love. They also have a million strong fan base on the social media site Instagram.
To celebrate the success of reaching a million followers on Instagram, the Swede hypercar manufacturer has released a video highlighting the brutality the Regera went through, to pass the safety tests. The limited edition Regera was planned for just 80 units and each of them sold for $1.9 million.
The video highlights the strength of Koenigsegg's carbon fiber construction as it doesn't deform as much as the metal used in a traditional vehicle. Post the crash test, Koenigsegg shows off some of its other, brutal technical evaluations, which include beating the hypercar's front bumper, underbody and dihedral doors with a hammer. To our surprise, there's not even a scratch.
Then there are the on-road tests that Koenigsegg performs, like clearing a curb at high speed in the hypercar, or running into a large obstacle in the street. All these and much and nothing happens to the coupe, but some damage to the front.
The Regera is powered a biturbo 5.0-litre V8 engine enough for many hypercars. But Koenigsegg loves to do things differently and this one has three electric motors, too. The result is a total of 1,500 horses that pushes the car from 0-100 kmph in 2.8 seconds, with an electronically limited top speed of 410 kph.
Also Watch:
Get the best of News18 delivered to your inbox - subscribe to News18 Daybreak. Follow News18.com on Twitter, Instagram, Facebook, Telegram, TikTok and on YouTube, and stay in the know with what's happening in the world around you – in real time.
| Edited by: Arjit Garg
Read full article