Lamborghini Huracan Fitted With 1.3 Million Swarovski Crystals Spotted [Video]
Daria Radionova has a certain soft spot for Swarovski crystals and her latest possession is a customized red Lamborghini Huracan with 1.3 million crystals.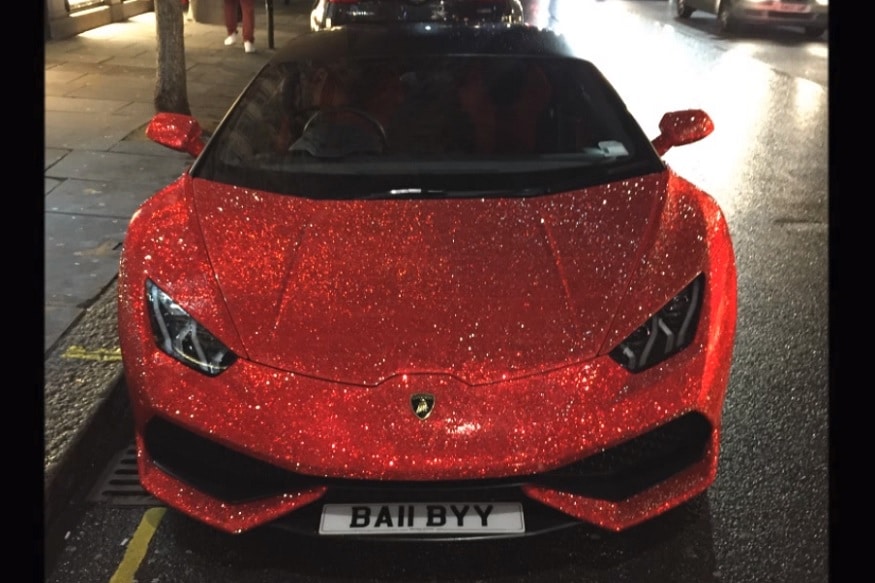 Lamborghini Huracan with 1.3 million Swarovsky cystals. (Image: YouTube Screenshot)
How far can you go to customize your car? From monarchs to uber-rich people to a regular car owner, everyone loves to customize their car, according to their taste, but none could actually match Daria Radionova. Daria Radionova has a certain soft spot for Swarovski crystals as evident from her prized possession, all of which are customized with a lot of bling.
Her latest example is a bright shiny red colored V10-powered Lamborghini Huracan that has been spotted on the streets of London wearing crystals that represents the work of the U.K.-based Vinceri, a company specializing in all sorts of custom projects using crystals.
The Lamborghini Huracan Vinceri Edition has no less than 1.3 million Swarovski crystals and we are not sure about the cost of customization. In the past too, Daria showcased her previous-generation CLS 350 on Instagram, which was fitted with a million of these crystals and she later sold it on 
eBay
 for a cool £154,600 ($210,000 at today's exchange rates).
She later showcased her next car, a Bentley Continental GT with a partial velvet wrap crowned with Swarovski crystals. Now her latest example is attracting a lot of attention in the city of London, as evident from the video.
While Vinceri has added crystals everywhere in the car, they left the roof and the A-pillars for some reason.
Also Watch:
Also Watch
| Edited by: Arjit Garg
Read full article