Lamborghini URUS SUV Launched in India for Rs 3 Crore
The Urus SUV will join the supercars like Aventador and Huracan in the India portfolio of Lamborghini and has been priced at Rs 3 Crore.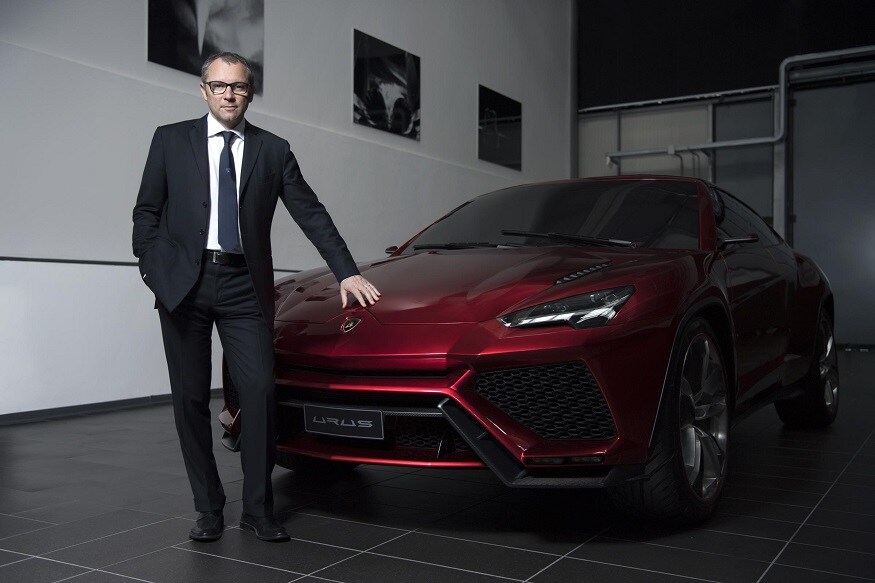 Lamborghini CEO Stefano Domenicali pictured with the Lamborghini Urus. (Image: AFP Relaxnews)
Italian Supercar maker Lamborghini has finally launched the much-awaited Urus SUV in India today for Rs 3 Crore (ex-showroom). This is the first SUV produced by Lamborghini after LM002, making Lambo the only supercar manufacturer to launch an SUV. The Urus made its global debut a couple of months back and will join supercars like Aventador and Huracan in India portfolio.
Lamborghini says that the new SUV is a different breed altogether and isn't just a practical SUV, but a performance sports utility vehicle, packing the best of the performance. Underpinned by the same platform used by Bentley's equally outrageous Bentagya, the Urus has a 4-liter twin-turbo V8 engine outputting a massive 650hp and 850Nm of torque, it can also catapult everyone on board from a standstill to 100km/h in just 3.5 seconds.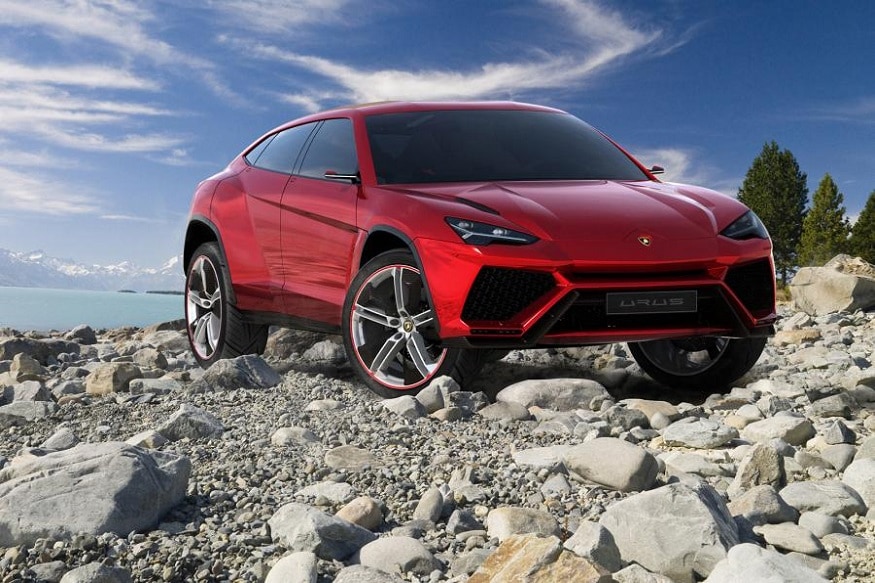 The URUS will reach a top speed of 305 kph (190 mph), can go from zero to 100 kph in 3.6 seconds and brake from 100 kph to zero in 33.7 metres. (Image: Lamborghini)
"The Urus elevates the SUV to a level not previously possible, the Super SUV. It is a true Lamborghini in terms of design, performance, driving dynamics and emotion as well as drivable every day in a range of environments," said Stefano Domenicali, Automobili Lamborghini Chairman and Chief Executive Officer at the Urus global debut.
A very intelligent all-wheel-drive system with torque vectoring to push power to the wheel that needs it the most -- whether on tarmac, gravel sand or bouncing over rocks -- promises to keep the car under control when the going gets tough, and, because it also comes with four-wheel steering as standard it should be easy to maneuver in inner-city settings and shouldn't get too tail happy if you're taking it to the track. This is a Lamborghini after all and even if it's one with high sides, four doors and luggage space, it also has a dedicated race mode.
"The Lamborghini Urus is a visionary approach based on the infusion of Lamborghini DNA into the most versatile vehicle, the SUV," said Domenicali. "[It] fits perfectly within the Lamborghini family as a high performance car."
With inputs from AFP Relaxnews
Also Watch:
Also Watch
| Edited by: Arjit Garg
Read full article