Land Rover Off-Road Experience: Pushing the Range Rover Evoque to the Limit
The Range Rover Evoque sure does look luxurious but can it justify the Land Rover badge? We find out by taking it through several obstacles and push it to the limits.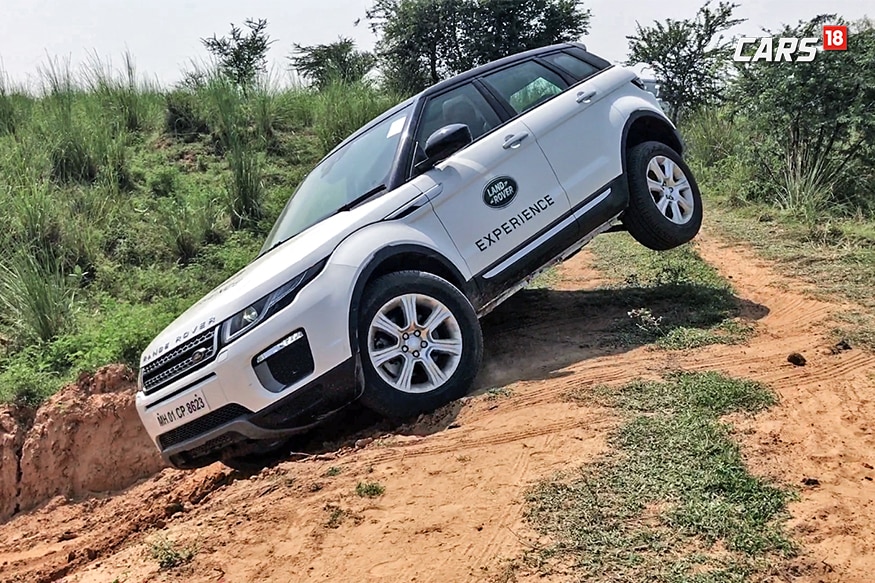 Range Rover Evoque in action at the Land Rover Experience Tour. (Photo: Siddharth Safaya/News18.com)
When it comes to making cars with serious off-road capabilities, then there's hardly anyone that does it better, or in this case, has been doing it better than Land Rover. In order to showcase the expertise of their SUVs, Land Rover conducts an 'Experience Tour' across India. Recently, they conducted the Delhi leg of the Land Rover Experience Tour and it was an opportunity too hard to miss.
Why? Well, taking one of their fantastic SUVs through obstacles custom made to give these cars a tough time while being under the supervision and safety arrangements of the marshals present on site and inside the car – that's what this event had to offer. Obstacles with mud splashes, steep inclines and declines and axle-benders are some of the kinds of set up that is done by Land Rover.
When we reached the venue, we had a choice to select one among the two – a Range Rover Evoque or a Land Rover Discovery Sport. While many of you would choose the latter right away, we had taken the Discovery Sport to an epic road trip from Delhi to Pushkar and given it the berries on sand dunes. So this time, it was the Range Rover Evoque.
When you look at the Evoque, you won't be blamed to expect it to be a luxury SUV that one could only imagine taking for soft off-roading. Because the Evoque does carry that look and aura of a luxurious car that has got such attention to detail that taking it through slush would seem unjustified. But hey, it carries the Land Rover badge and that means it is filled to the brim with features that make it capable of giving any car a run for its money.
Don't believe us?
Watch the video below.
Get the best of News18 delivered to your inbox - subscribe to News18 Daybreak. Follow News18.com on Twitter, Instagram, Facebook, Telegram, TikTok and on YouTube, and stay in the know with what's happening in the world around you – in real time.
| Edited by: Manav Sinha
Read full article