Lexus India Separates From Toyota India, Will Work as an Independent Organisation
Lexus debuted in India in March 2017, with a hybrid-focused lineup of vehicles featuring the ES300h and RX450h.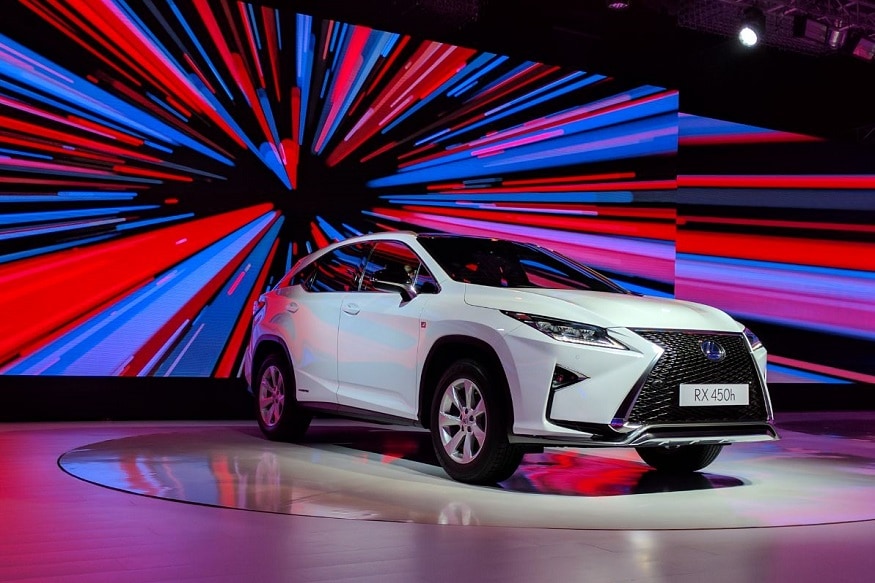 Lexus RX 450h. (Photo: Manav Sinha/News18.com)
Five months after its debut in India, Lexus India has announced a restructured organization, to position for further growth in the market. The new organization will stand independently from the broader Toyota presence in India and will be known as Lexus India. In line with this change, a new, leadership structure is also being established by the company with an aim to drive the brand's growth strategy.
Lexus debuted in India in March 2017, with a hybrid-focused lineup of vehicles featuring the ES300h and RX450h. The line-up also included the LX450d. Since then Lexus has opened four guest experience centers in Mumbai, Bengaluru, New Delhi and Gurgaon.
The new leadership team is helmed by Akito Tachibana, Chairman, Lexus India. Akitoshi Takemura in his role as President leads the Lexus India business. The focus has been placed on strengthening the leadership of core functions which enable Lexus to deliver on its promise of exceptional guest and owner experiences. To that end, a leadership of service and dealership operations has been fortified. The new structure is meant to enable the brand to harness operational efficiencies for sustainable growth, with Arun Nair moving into the role of Vice President, overseeing Operations.
"In a few short months in India, Lexus has already made significant progress; our products have received a warm reception by the market, we have expanded our physical presence with the opening of four guest experience centers and our brand is being recognized as a luxury lifestyle brand through initiatives such as Lexus Short Films," said Arun Nair, Vice President, "The changes we are announcing will help Lexus ride that momentum to drive further, sustainable growth in India."
Lexus India's independence as a business organization aims to enable the brand to build its presence as a luxury lifestyle brand and to position for growth in India, one of the world's fastest growing economies.
"India is an extremely important market for Lexus. Today's announcement of a new and independent organizational structure is a signal that we intend to build a business that continues to drive growth not only in India but with India and for India," said Akitoshi Takemura, President, Lexus India.
Get the best of News18 delivered to your inbox - subscribe to News18 Daybreak. Follow News18.com on Twitter, Instagram, Facebook, TikTok and on YouTube, and stay in the know with what's happening in the world around you – in real time.
| Edited by: Manav Sinha
Read full article