List of Top 5 Fastest SUVs in the World: Jeep, Porsche, Tesla & More
These five SUVs focus on just one thing – speed and they can also leave most sports cars behind in a race.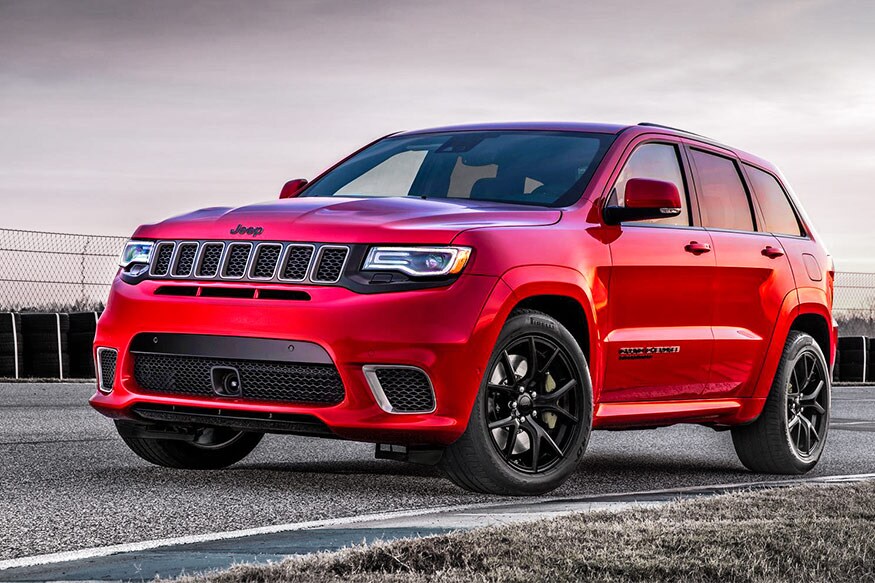 Jeep Grand Cherokee Trackhawk. (Photo Courtesy: Facebook/Jeep)
Gone are the days when an SUV was seen as just a mode of transportation that makes commuting from point A to point B easy given its capabilities on different road conditions. SUV makers have been long competing on the off-road capabilities of their products by making them as capable as possible. Now, the focus and even the demand for such SUVs have expanded onto fancy infotainment system and comfort features.
But, there's nothing like the good old competition of speed.
Jeep recently unveiled the Grand Cherokee Trackhawk which focuses on just one thing – speed. Given the hype it has managed to generate, we have put together a list of SUVs that are the fastest production vehicles on sale right now.
Jeep Grand Cherokee Trackhawk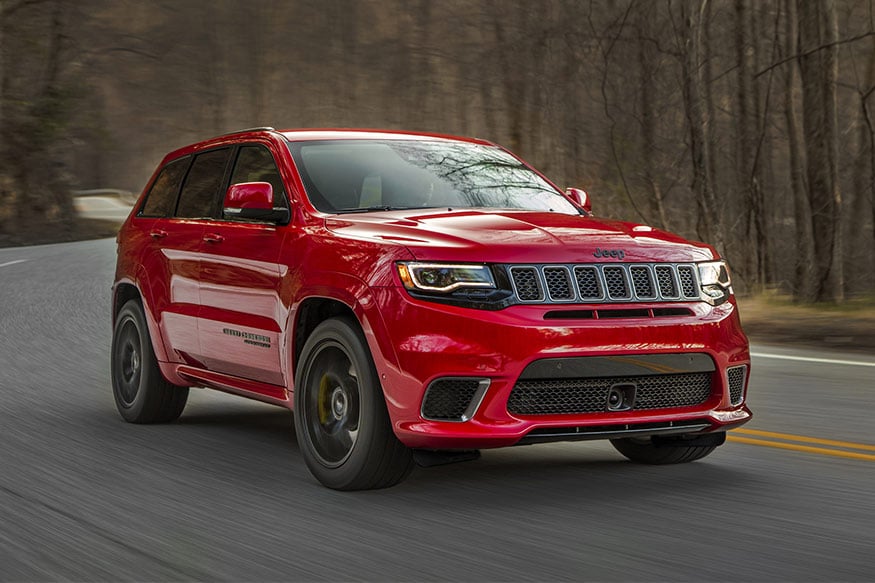 The Jeep Grand Cherokee Trackhawk. (Photo: AFP Relaxnews)
A full-sized SUV with a 6200cc, supercharged V8 engine that's good for 707 hp and 875 Nm of torque. When that's sent to all four wheels it results in a 0-100 km/h time of just 3.5 seconds and a top speed of 290 km/h. (though Jeep is quick to point out the speedometer actually goes up to 320 km/h).
Bentley Bentayga
Bentley Bentayga Diesel. (Photo: AFP Relaxnews)
It might be a high-sided limousine with wooden cabin trim that can only be sourced by artisans abseiling down a cliff face, but it also has a 6000cc W12 twin-turbocharged engine under its immense hood. That outputs 608 hp, 900 Nm of torque and gives the 2440 kilo car a 0-100km/h time of 4 seconds. However, Bentley claims the Bentayga can hit 301 km/h.
Tesla Model X
Tesla Model X - All electric SUV with Falcon Doors. (Photo: Tesla)
Spec Tesla's first SUV with the 100kWh Dual Motor Performance D package and it will beat just about anything powered by fossil fuels off the line. Thanks to instantaneous electric motors running the show, it's all about acceleration with this one. The seven-seater has 967 Nm of torque on tap and can go from 0-100km/h in 3.1 seconds. However, it only outputs 60 3hp and its top speed is just 250 km/h.
Porsche Cayenne Turbo S
The Porsche Cayenne Turbo S. (Photo: AFP Relaxnews)
The only full-size SUV in this list to actually come from an out-and-out sports car maker is also one of the slowest. Even with a 4800cc, 570hp turbocharged V8 engine under its hood, the Cayenne can only manage a 0-100 km/h time of 4.1 seconds. However, thanks to 800 Nm of torque, it can hit a very impressive 283 km/h.
Range Rover SVAutobiography Dynamic
Range Rover SVAutobiography Dynamic. (Photo: AFP Relaxnews)
The fastest and most exclusive series production Range Rover in the company's history. Just like the Bentley, its cabin is a place of zen-like tranquillity and business-class luxury. However, it is one of the world's most formidable genuine off-road vehicles and, thanks to a 550 hp supercharged V8 engine, it is also the most powerful Land Rover ever built. It serves up 680 Nm of torque and covers the 0-100km/h dash in 5.4 seconds; its top speed is capped at 250km/h.
(With inputs from AFP Relaxnews)
| Edited by: Manav Sinha
Read full article