List of Top Five Bikes to Buy in Less Than Rs 1 Lakh: The One That's Meant For You
Planning to buy your next motorcycle? Then you cannot skip considering these five.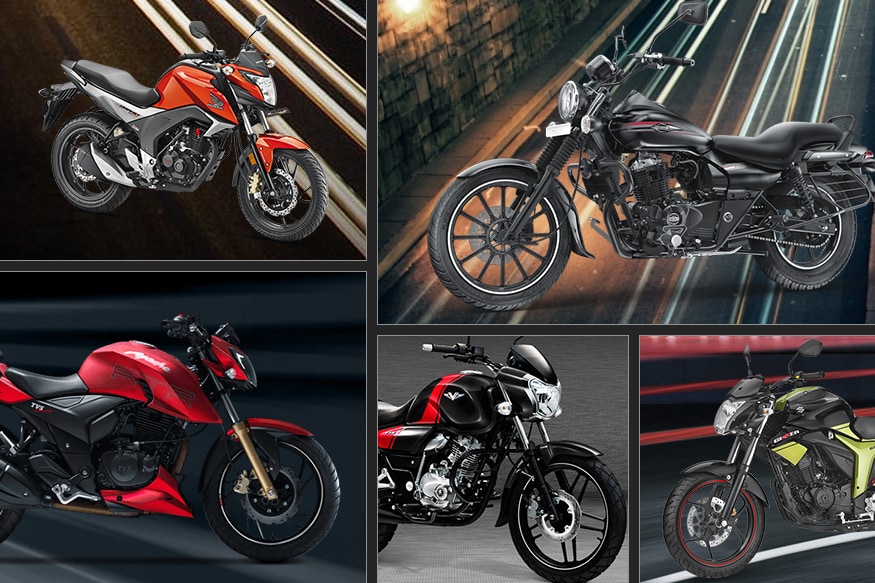 There are many to choose from, but which are the best? (Image altered by News18.com)
If you are planning to buy your first premium motorcycle in the sub-Rs 1 lakh price bracket or simply stepping up from your everyday commuter, then making a decision can be tricky because of the sheer number of options available in the market.
To help you decide on your next motorcycle, we have put together a list of the five motorcycles that you should definitely consider.
Also, keep in mind that the bikes in this list will serve to the interests to a large number of audience and hence it is in no particular order.
Let's get started.
Watch Video:
1. TVS Apache RTR 200 4V
Alright, first up is the TVS Apache RTR 200 4V (pictured above) which are a lot of words and alphabets to say in one go, but it is a great value for money motorcycle. It was built with the sole purpose of delivering performance on a budget and that it does.
Powered by a 200cc engine, the bike's biggest advantage is the way it handles and the grunt it offers for those quick overtakes in the city. On top of that, it looks good too.
It comes with several options like the Pirelli Diablo Rosso tyres and ABS and while you may or may not need the Pirellis, we highly recommend going for the ABS variant.
2. Suzuki Gixxer
Suzuki Gixxer. (Photo Courtesy: Suzuki)
The next motorcycle to look out for is the Suzuki Gixxer. It's one of those bikes that is very hard to find a fault in no matter how hard you try and that is what makes it so good. Because if you are spending your money on a motorcycle then you don't really want anything to complain about, right?
It recently received the fuel injection and rear disc brake blessing which makes it even better overall. There's also the Gixxer-SF which gets a pretty good looking fairing at the front for those who prefer a sporty stance on their motorcycle.
3. Bajaj Avenger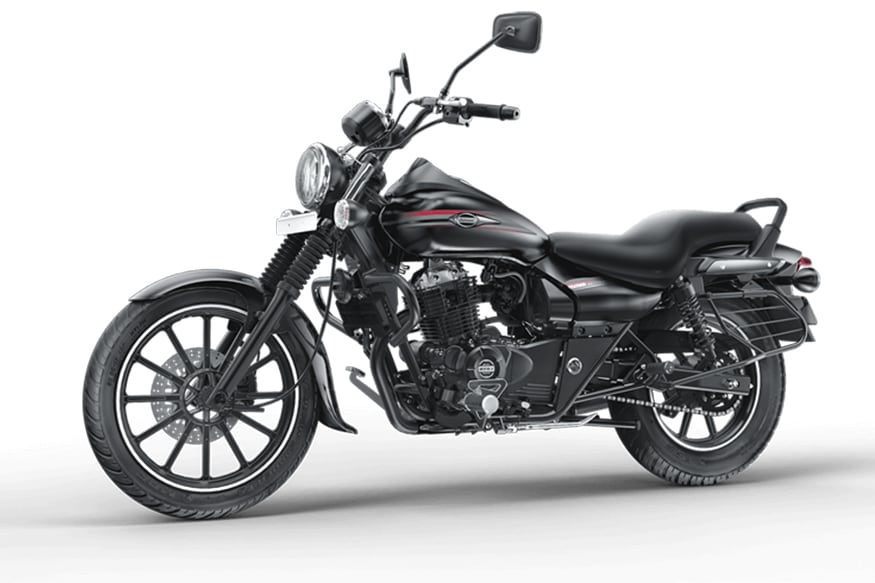 Bajaj Avenger. (Photo Courtesy: Bajaj)
But what about those who want to take it easy and just want a bike that can take them from point A to point B with comfort. Well, if you are one of them then you might want to look at the Bajaj Avenger.
It is arguably one of the most comfortable motorcycles in less than Rs 1 lakh and is the most affordable cruiser styled motorcycles in India right now. Comfort takes precedence over everything in this one and it comes in two avatars that could suit your taste. One is called the 'cruiser' which gets ample chrome, a wind deflector, spoked wheels and a high handlebar for better comfort. The other one is called 'street' which gets alloy wheels and relatively sportier riding position which also comes in a 150cc variant.
4. Honda CB Hornet 160R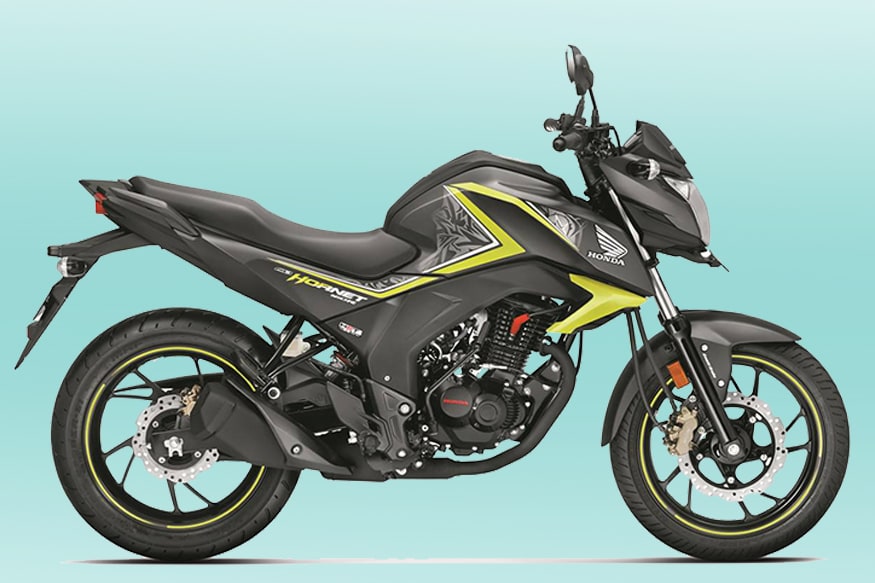 Honda CB Hornet 160R special edition in Striking Green. (Photo: Honda Motorcycles India)
At number four is the Honda CB Hornet 160R. While looks are subjective, we think it is one of the best looking street-naked motorcycles in this price segment right now. The stubby exhaust, the x-shaped tail lights, the chiselled fuel tank – all of it give the motorcycle a personality of its own and whether you love it or hate it, you simply can't ignore it.
It's not all show and no go either, as the bike has good power and torque and also comes with Honda's Combi brake system. What this system does is that it applies the both the front and rear brakes in a definitive ratio for better braking even if it's just the front or rear brake that is being used by you. In simple words, it makes the good-looking bike safer because the chances of you locking your tyre under intense braking is lower and hence, we recommend going for the variant with this feature.
5. Bajaj V15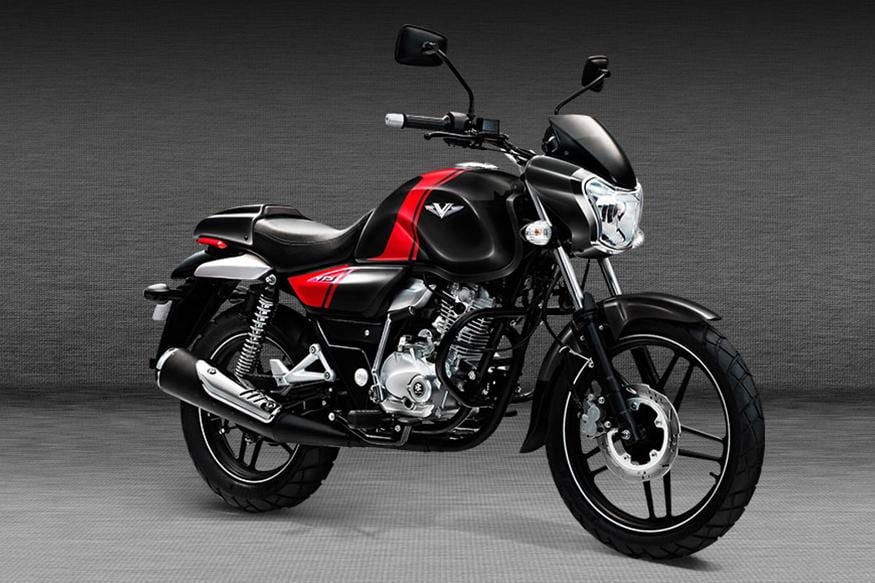 Bajaj V15. (Bajaj)
Wrapping up our list is the Bajaj V and no it's not because of the fancy fuel tank which uses the metal from the INS Vikrant aircraft carrier, it's actually because of the way it rides.
Also, it is one of the most affordable motorcycles in our list and while some may say that the Bajaj Pulsar is also there as an option, the Bajaj V offers an alternative to those who want to differentiate themselves from the huge number of Pulsar owners. It looks fairly well and is also one of the best sounding 150cc motorcycles in the market and that can go a long way in you enjoying your everyday commute to work.
So at the end of the day, all these motorcycles will offer value for money that you will be spending on them. What it comes down to, really, is what kind of a riding experience are you looking for?
Get the best of News18 delivered to your inbox - subscribe to News18 Daybreak. Follow News18.com on Twitter, Instagram, Facebook, Telegram, TikTok and on YouTube, and stay in the know with what's happening in the world around you – in real time.
| Edited by: Manav Sinha
Read full article