Lotus Exige 350 Special Edition Unveiled, Termed 'Fastest Exige in History'
It now has a 314 hp per tonne power to weight ratio, a 0-100 km/h time of 3.9 seconds and a top speed of 274 km/h.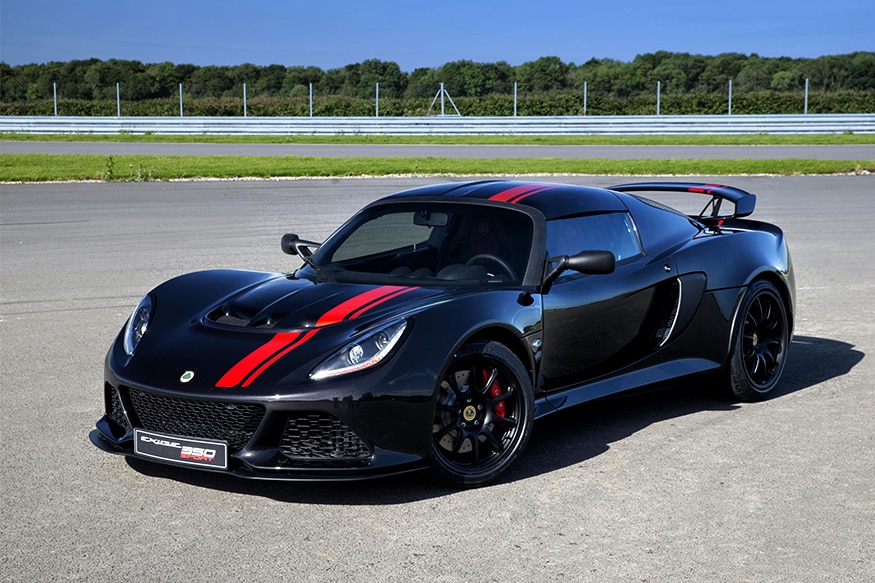 Lotus Exige 350 Special Edition. (Photo: AFP Relaxnews)
The best way to make a wild animal absolutely ferocious is to starve it. And that appears to be the approach Lotus is taking with its latest limited edition car, the Exige 350 Special Edition.
Lotus has taken an already rather vicious track-focused car, the Exige, and put it on a crash diet. The resulting special edition – limited to just 50 examples worldwide – tips the scales at 1,099kg, meaning that it now has a 314 hp per tonne power to weight ratio, a 0-100km/h time of 3.9 seconds and a top speed of 170 mph (274 km/h).
However, with all Lotus cars, straight line performance is secondary. One of the reasons this car will be slightly slower off the mark than other collectable sports cars in the same €82,000 price bracket is because of its assorted front and rear spoilers that increase downforce. In fact, at 100 mph the car's newly designed nose, louvered rear and rear wing spoiler work together to generate 42 kg of grip and track-hugging downforce.
"The Lotus Exige is the quickest point-to-point sports car on the road; nothing can match its levels of accessible performance and grip," said Jean-Marc Gales, CEO of Group Lotus plc. The car's reason for being is to celebrate 50 years at the company's current Hethel, Norfolk site and so it's fitting that the new model is the fastest Exige in history to lap the Lotus Hethel Track, needing just 1 minute 29.8 seconds. "It is a real beast that needs taming but it won't bite back," said Gales.
The #Lotus Exige 350 Special Edition celebrates 50 years heritage and production at our Hethel base. #Handmade #British #SportsCar pic.twitter.com/tH2EA5bJTJ

— Lotus Cars (@grouplotusplc) October 4, 2016
Unlike lightweight Lotus models of the past, this Exige has shed the pounds without completely ditching creature comforts. The seats are carbon fiber, the wheels forged from a lighter alloy, the gear shift (six-speed manual only) is exposed and the battery is lithium ion rather than lead oxide.
But there's still Alcantara trim, some sound proofing, floor mats and even cruise control for those journeys back from the track when your feet need a break from heel-toe clutch and acceleration operation. However, the infotainment system is optional.
The Lotus Exige 350 Special Edition is the third and final 50th-anniversary model that the company is planning to mark its anniversary, joining the already sold out Evora 400 Hethel Edition and Elise 250 Special Edition.
Also Watch
Read full article