The 4th leg of the 15th edition of Maruti Suzuki Desert Storm culminated with Suresh Rana and Ashwin Naik retaining their lead from the previous day as they raced past their competitors.
The rallyists completed a total distance of around 300km along the city's golden Sam dunes crossing Turkon ki Basti, Siambar and Mangaliyawas.
In the Xtreme category, Suresh Rana with navigator, Ashwin Naik sustained their lead in their Maruti Suzuki Grand Vitara. Niju Padia and navigator Nirav Mehta grabbed the second position in their Pajero while Sandeep Sharma and navigator Karan Arya driving the Maruti Suzuki Gypsy dropped to the third place due to a minor setback.
In the Moto category, champion, C S Santosh who has been leading the rally in the category yet again continued to do so. He was followed by R Nataraj and Tanveer Abdul Wahid in the second and third position respectively.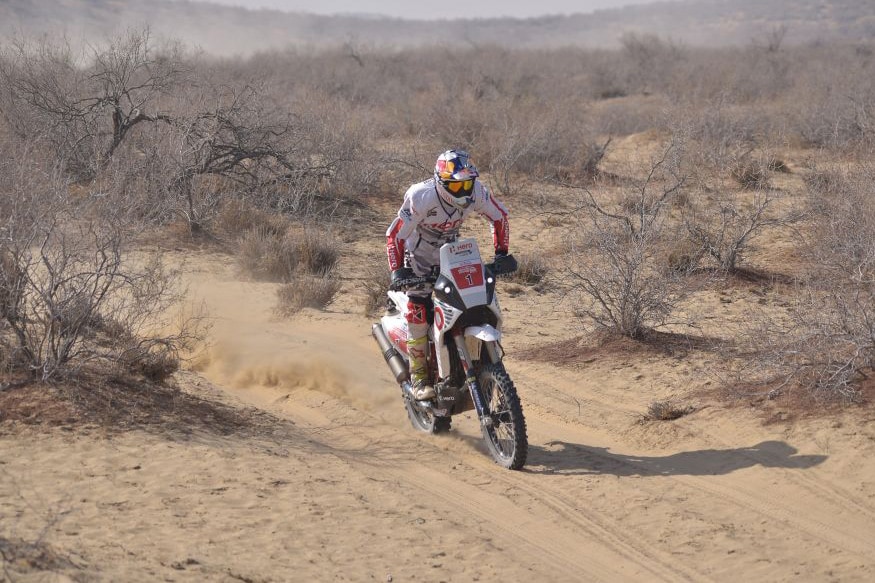 Maruti Suzuki Desert Storm Rally 2017 (Image: Maruti Suzuki)
In the Ndure category, participants were seen balancing the given time, speed and distance to avoid penalties. Nikunj Toshniwala with Suvrajit Dutta stepped up to the first position while Arpit Gupta with T. Nagarajan dropped to the second position followed by Suresh Kumar Dudi and Rajith Purusuthman.
The Xplore B category which commenced today witnessed Karthick Maruthi with Sankar Anand led the rally followed by Rajesh Chalana and Satish Gopalkrishnan. Ali Ajgar with Mohammed Musthafa came third in the category.
Among the women participants, Bani Yadav who was at position 9 on the previous day, was seen fighting hard to get past her competitors in her Maruti Suzuki Gypsy.
The participants are currently competing across a total distance of around 500kms in the night leg which began late in the night yesterday, concluding in Jodhpur where the prize distribution ceremony is expected to take place. The rally was flagged off from Noida on Sunday and reached Jaisalmer, passing by Hanumangarh and Bikaner.