Maruti Suzuki Issues Advisory for Customers Ahead of Heavy Rains Forecast in Mumbai Region
Last year more than 27 lakh customers were pre-emptively informed on precautions for the safety of their Car.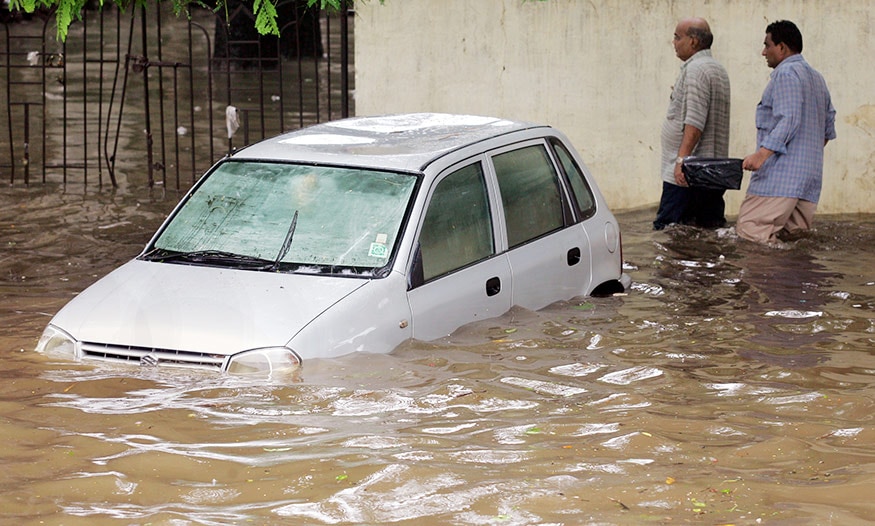 Image used for representative purpose only. (Photo: Reuters)
Following the forecast by Indian Meteorological Department regarding 'heavy to very heavy' rains in Maharashtra, especially in the coastal Konkan region, from 7th to 11th June, 2018 Maruti Suzuki has issued an advisory for its customers as a proactive and preventive measure to avoid breakdown during heavy rains. The company sent out SMS messages to around 3 lakh Maruti Suzuki customers in the region, advising them of do's and don'ts incase their car gets into a waterlogging situation.
Here is the message sent by Maruti Suzuki to its customers in Maharashtra " Dear Sir/Mam, Met department has predicted moderate to heavy rainfall over next few days. Avoid driving your car in waterlogged areas. If stuck in water logged area, do not start your vehicle so as to avoid possible damage to engine due to water entry."
The customer care initiative is in light of several car owners getting stuck in waterlogged/flood situations and damaging the engines of their cars. Through the advisory, the customers are guided not to start their car if it is waterlogged as it may damage the engine.
Also Read: Maruti Suzuki Ciaz Facelift Spotted Undisguised, Launch in India Soon
In a similar flood-like situation in recent years, Maruti Suzuki has rescued several hundred customers whose cars were impacted, including damage due to engine starting in waterlogged condition through our Skilled and Trained manpower. Additional manpower is also deployed for faster delivery of vehicles to customers.
Don't Forget to Subscribe to the 'Tech And Auto Show' YouTube Channel
As country's biggest car manufacturer in terms of sales, Maruti Suzuki actively informs customers ahead of such forecasts to avoid critical damage to the customers' cars. Last year more than 27 lakh customers were pre-emptively informed on precautions for safety of their Car.
Also Watch: Hero Xtreme 200R First Ride (Track) Review | Cars18
| Edited by: Ayushmann Chawla
Read full article