No major motor show would be complete without a healthy dose of Italian exotica, and the 2018 New York International Auto Show is no exception. This time it comes in the shape of the Maserati Levante Trofeo, which is one of the most powerful and fastest production Maserati cars ever, even though it's a high-end SUV and not a low-slung sports car.
An SUV it may be, but one look at it tells you this is no run-of-the-mill family hauler and that something very serious must be lurking under its hood. Both of those assumptions are absolutely correct, especially the engine, as the Levante Trofeo has borrowed a 3.8-liter twin-turbo from Ferrari that in this application develops 590 horsepower and 538 lb.-ft. (730 Nm) of torque.
There is some bad new though, and that's the fact this gorgeous performance SUV is a strictly limited run model for select enthusiasts in the United States and Canada.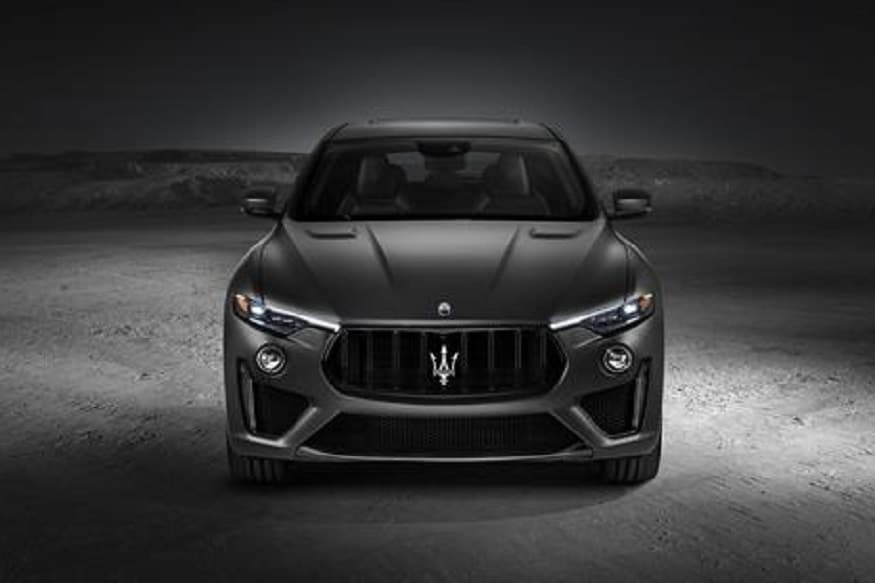 Maserati Levante Trofeo. (Image: AFP Relaxnews)
But we still have to marvel at the performance figures associated with the Maserati, which can get from a standing start to 100 km/h (62 mph) in just 3.9 seconds and boasts a top speed of some 300 km/h (187 mph).
Maserati CEO Tim Kuniskis says of the car: "It's proof that when you play with the elements you end up in a storm. In the case of Trofeo, the engineers and designers in Modena knew that the driveline parameters were more than able to cope with additional power and they also knew that Maserati had access to the finest engines on earth. So, they were up to the challenge of making the finest luxury SUV also one of the fastest."
An abundance of power isn't all that makes the Trofeo special though. Maserati claims this ultra-special Levante boasts a 50:50 weight distribution and a Corsa (race) mode, which means this performance SUV should drive every bit as well as it looks. Launch control is included so that the ludicrous acceleration can be a repeatable experience. That is of course, as long as drivers wish to continually terrify their passengers at every green light. The manufacturer's Integrated Vehicle Control is intended to prevent driver mistakes rather than correcting them after they happen, probably because a traditional stability control system wouldn't be quite exclusive enough for a car of this stature. And believe it or not, there's also an Off-Road mode for the Maserati Levante Trofeo.
Also Watch: Harley Davidson Flat Track Experience With Marco Belli | Interview