McLaren Fails to Finish the Canadian GP, Disappointing Says Team
McLaren F1 team, who has failed to show any competition at the 2017 F1 season once again failed to finish the race as the Honda engine packed up.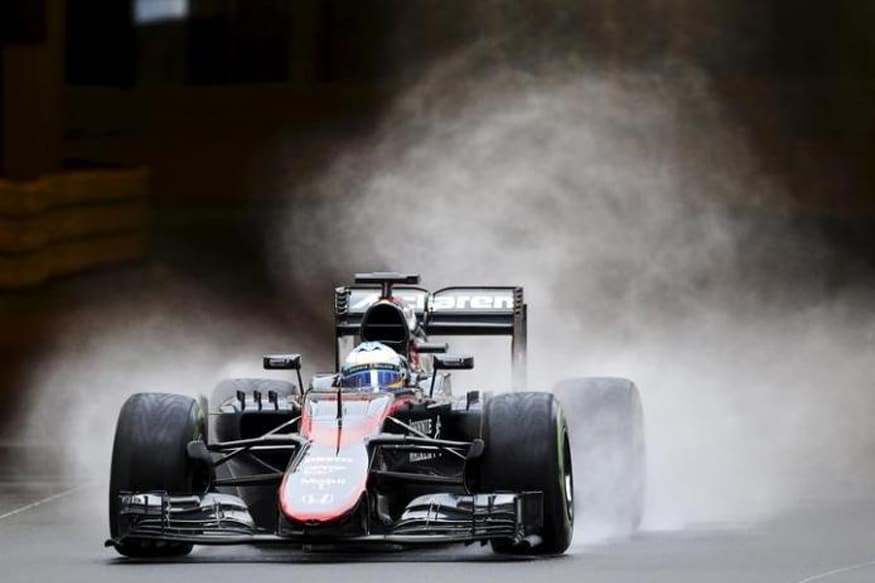 McLaren F1 driver Fernando Alonso of Spain drives his car during the first free practice session at the Monaco F1 Grand Prix May 21, 2015 (Image: Reuters)
For a moment, McLaren allowed themselves to dream at the Canadian Grand Prix before the all-too-familiar nightmare returned.
Fernando Alonso, whose Indianapolis 500 hopes had been cruelly let down by a Honda engine failure last month, returned to the Formula One fold and was running in 10th place until, again, the Honda power unit packed up.
The once great former champions, the second most successful team in the sport in terms of race wins, remain adrift at the bottom of the constructors' standings without a point after seven races.
"For the first time this season, running in 10th place within spitting distance of the flag, we dared to hope," said Racing Director Eric Boullier in the team's post race press release.
Alonso sets deadline for McLaren-Honda as he returns to F1!
"OK, what we were daring to hope for were hardly rich pickings: a solitary world championship point for Fernando, who had driven superbly all afternoon, as he's driven superbly every race-day afternoon for the past two-and-a-half years.
"But, after so much toil and heartache, even that single point would have felt like a victory. And then came yet another gut-wrenching failure.
"It's difficult to find the right words to express our disappointment, our frustration and, yes, our sadness. So I'll say only this: it's simply, and absolutely, not good enough," concluded the Frenchman.
McLaren executive director Zak Brown, who has ramped up criticism of the team's engine partner this week, reiterated that.
"It should have been a point. It just let go without any warning," he told Sky Sports television. "It feels like you could probably replay this interview at a lot of races this year. Very frustrating.
"This just kind of reinforces that we can't just kind of sit around and wait for things to come good. We need to be proactive in that."
Honda's F1 head Yusuke Hasegawa said the power unit had lost oil pressure due to a mechanical issue and would be taken back to Japan for further inspection.
Alonso brought his car to a halt and clambered into the nearby grandstands to join the fans.
"I thought to give the gloves to the grandstands but it was a little bit too far so I thought I would go a little bit closer," said the Spaniard.
The double world champion's season has been littered with engine failures and grid penalties and he could see little sign of that changing.
"We will start last probably in Baku," he said, referring to the next race in Azerbaijan. "It's a tough time."
Also Watch:
| Edited by: Arjit Garg
Read full article