Mercedes-Benz and BMW Preparing All-Electric SUVs, Should Tesla Worry?
Both German automakers are expected to come out with all-electric vehicles by 2020.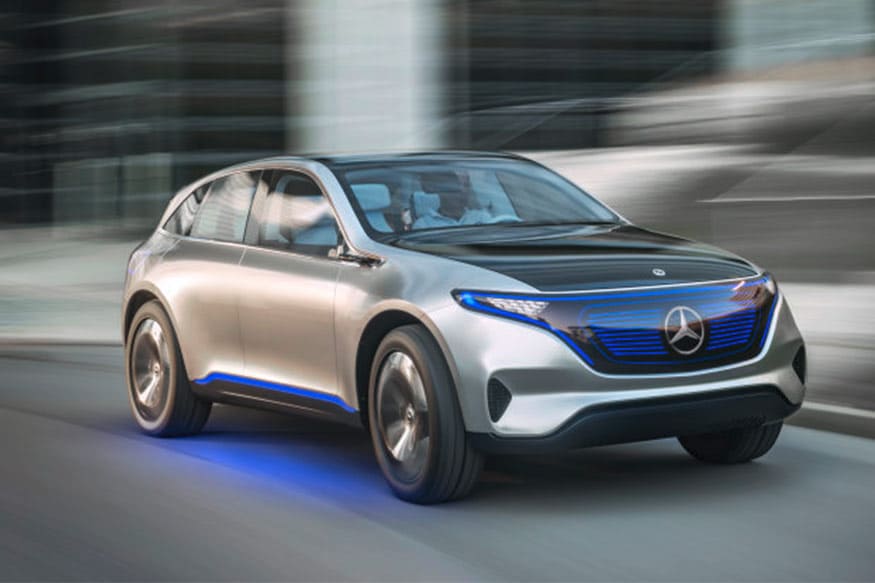 The Mercedes-Benz Generation EQ concept. (Photo: AFP Relaxnews)
Mercedes-Benz caused a sensation at the recent Paris Motor Show with its EQ concept, a precursor to its future fully electric SUV. There are also reports that the firm's key rival, BMW, is working on an electric crossover. Should Tesla be worried about upcoming competition for its Model X?
Mercedes-Benz unveiled its "Generation EQ" concept in a global premiere at the Paris Motor Show, showcasing the firm's expertise and company strategy when it comes to electric vehicles. The German car maker hopes to launch around 10 fully electric vehicles by 2025, starting with a sporty SUV largely inspired by this concept car.
Mercedes plans to use the same underlying architecture to build all its fully electric vehicles (SUV, sedan, hatchback, etc.). The first concept vehicle to go on show has two electric motors for a total power of 300kW, or a little over 400hp, and range announced at 500km. Mercedes' all-electric vehicles could even get induction charging, delivering power to run a hundred or so kilometres in just a few minutes. As well as being all-electric and connected, this Mercedes SUV will come with the latest self-driving technologies, already being rolled out to Mercedes E- and S-class models.
The all-electric range also brings new aesthetics to the Mercedes line-up, with a new look specially designed for the electric range. The radiator grill and the lights have notably been redesigned. As for the interior, the focus will be firmly on touchscreen controls.
For the time being, BMW is proving much more discreet about its all-electric projects. However, by 2020, the BMW i range is expected to gain a new crossover, the BMW i5, according to rumors and reports from specialist sites, hinting at what's in store. The latest addition would join the range's current models, the i3, an all-electric small city car, and the i8, a sporty hybrid coupé.
Although there's no word on official specs, car-focused websites suggest that the upcoming crossover will have a range extender, in the form of an extra petrol engine, like in the BMW i3. Rumors suggest that a first prototype version could be unveiled in 2017.
However, neither Mercedes nor BMW appears to be seeking to compete with Tesla when it comes to performance or fully autonomous driving.
Also Watch
Read full article