Mercedes-Benz Generation EQ Concept Could Take on Tesla Soon
The production version of the Mercedes-Benz' electric SUV will go further than a current generation Tesla Model X.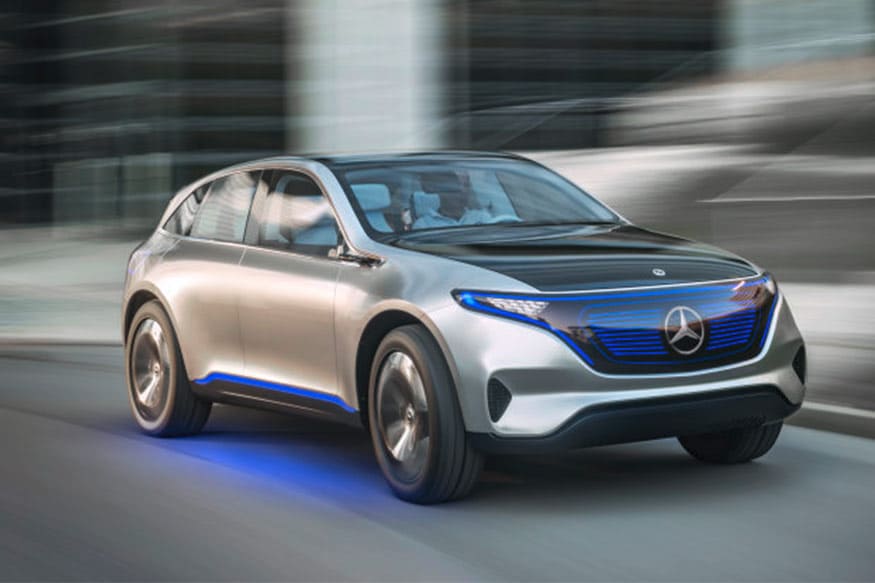 The Mercedes-Benz Generation EQ concept. (Photo: AFP Relaxnews)
Mercedes-Benz has taken the wraps off the vehicle that will officially take the plug-in electric motoring fight to Tesla. And while the Generation EQ is 'just' a concept at this year's Paris Motor Show, it will be hitting real-world roads within the next three years and will offer owners a 500km range between charges, when it does.
"The electric drive is the future. That's why we're investing massively in a battery-electric fleet and in battery technology, including as an energy store for private and industrial use. With EQ, we're going a step further. Under this brand, we're bundling our entire know-how regarding intelligent electric mobility from Mercedes‑Benz," said Ola Källenius, Member of the Board of Management of Daimler AG with responsibility for Mercedes‑Benz Cars Sales.
Power for the first EQ-badged car comes from two electric motors, one housed in each axle for a combined output of 400hp. And while the car looks similar to existing Mercedes SUVs from a distance, on closer inspection the exterior treatments and surfacing are very different in order to make the car as slippery as possible in order to minimise air resistance. All of which means that the car will go further than a current generation Tesla Model X but not as far as Volkswagen's proposed EV the ID, also revealed in Paris. It will cover up to 600km on a charge, but only when it goes into production in 2020.
However, the new Renault Zoe, which goes on sale early next year and was one of the star cars on Renault's stand, will offer a 400km range on a single charge now. That's a 100-mile increase on the current model – which shares its underpinnings and drivetrain tech with the Nissan Leaf – and it will cost less than a well-specified Mercedes A Class too. Therefore, as well as going the distance, the Generation EQ will have to deliver something much more so that it truly is an object of plug-in automotive desire. But the company has three years to achieve this.
As well as showcasing what it believes is the future of mainstream, albeit premium mainstream motoring, Mercedes also confirmed that it's developing a hybrid hypercar with its performance partner, AMG, that will adopt the same technology that has seen it win the 2014 and 2015 Formula 1 drivers' and constructors' championships.
"Under the lead of Mercedes-AMG, our performance companies will join forces and create the most efficient and, at the same time, most dynamic and most spectacular AMG of all time – some might even call it a hypercar. It will show how we will take our performance brand into the future with extremely efficient and intelligent drivetrain technology," said Prof. Dr. Thomas Weber, Member of the Board of Management of Daimler AG for Group Research and Mercedes-Benz Cars Development.
What's more, this car will be a production reality within the next two years, meaning that it will be going on sale at exactly the same time as Aston Martin's own F1 imbibed hypercar, the AM RB001, currently in development in partnership with Red Bull Racing.
Also Read: Aston Martin and Red Bull's AM-RB 001 Hypercar Is Hyper-Exciting
Also Watch
Read full article