Mercedes-Benz to Launch Flat-Rate Vehicle Subscription Service in US
Initially, subscribers will be able to select from 12 new vehicles for a 12-month period for a fixed monthly payment.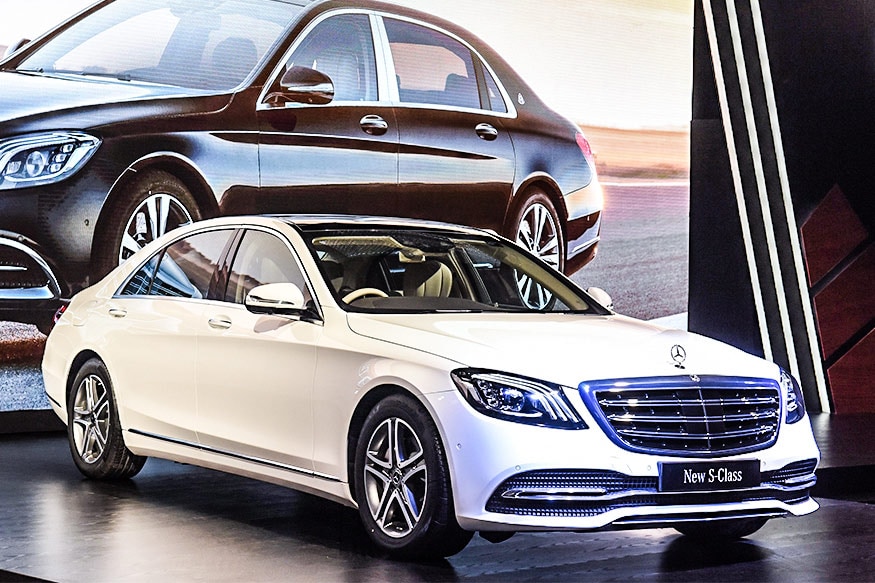 2018 Mercedes-Benz S-Class . (Photo: Mercedes-Benz India)
Volvo's Polestar brand may have stopped short of offering its Polestar 1 on a subscription-only basis as it first seemed it was going to do, but it's starting to look as though the flat-rate subscription way of running a new vehicle is going to become increasingly prevalent. That's because Mercedes-Benz is the latest manufacturer to indicate that it's going to be running a pilot program of such a service in Europe and the US.
Although the German automaker hasn't come to a final decision on when, where and how the pilot program in America is going to be run, we do know it's going to be launching and we know the final decisions are close. The news, reported by Automotive News Europe, of the upcoming trial follows on from announcements at the recent Geneva Motor Show that Mercedes and Daimler Financial Services are first going to trial the service, to be known as the Mercedes me Flexperience, with the two largest Mercedes dealership groups in Germany.
Initially, subscribers will be able to select from 12 new vehicles for a 12-month period for a fixed monthly payment. Although Mercedes hasn't confirmed what the rate will be, the payments will include servicing, insurance, maintenance, tires and repairs for up to 36,000 km per year (22,369 miles). When the subscriber wants to change over vehicles, it can be arranged quickly and easily online using the Mercedes me Flexperience app.
Of course, although you can swap and change vehicles quickly and easily between the four segments of A-, C-, E- and S-Class models and their sporty or crossover offshoots, upgrading inevitably comes at an additional cost.
Speaking recently in Geneva, the company's global head of sales Britta Seeger said: "If you want to upgrade, you have to pay. For example, if you have your wedding day and you are subscribed in a C-Class and you want an S-Class cabriolet — you can, but you have to pay," according to Automotive News Europe.
Although Seeger confirmed that a subscriber could arrange a different vehicle within the same segment on what was described as "short notice," it was conceded that "short notice" was a relative term. That may sound like something of a caveat, but it does make some sense as cars are obviously going to be a finite resource. For example, if the weather is good on a Friday and lots of subscribers decide they suddenly want to swap to a convertible, it's only to be expected it will be a case of first-come, first-served.
A lot of issues need to be looked at before such services become commonplace, but as long as it can be made profitable, expect to see a lot of this in the future.
Also Watch: Top Five Performance Cars at Geneva Motor Show 2018 | Cars18
| Edited by: Ayushmann Chawla
Read full article
Countdown To
Elections Results
To Assembly Elections 2018 Results