Mercedes-Benz X-Class Pickup Truck Unveiled, To Launch in 2017
Pickups trucks are cool and the German automaker agrees.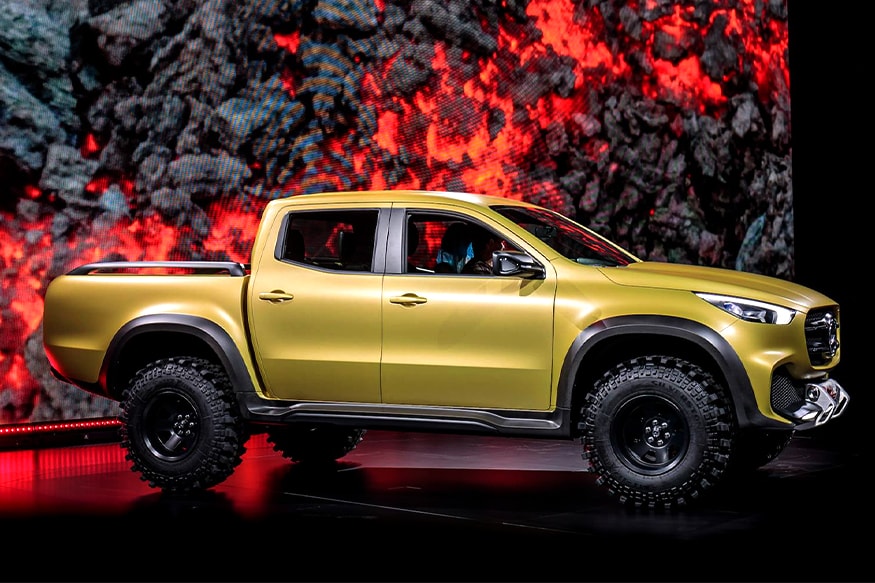 Mercedes-Benz X-Class Adventure. (Photo Courtesy: Facebook/Mercedes-Benz)
Let's face it, pickup trucks are cool and wanted by many, and Mercedes-Benz has also realised this. They have come out with the all-new X-Class range, which will boast of pickup trucks having the 'Mercedes touch'.
Still, in its concept stage, the X-Class was showcased in two variants – Explorer and Adventurer, which showcase how the future of the model range will look like.
Mercedes-Benz X-Class Explorer from the back. (Photo Courtesy: Facebook/Mercedes-Benz)
According to the company, it will be launched in late 2017, and the key markets will be – Argentina, Brazil, South Africa, Australia with New Zealand, and Europe.
Volker Mornhinweg, Head of Mercedes-Benz Vans said, "Our future X-Class will be a pickup that knows no compromise. Ladder-type frame, high-torque six-cylinder engine, and permanent all-wheel drive are compulsory for us. As an added value, we bring safety, comfort, agility, and expressive design – in other words, everything that distinguishes vehicles bearing the Mercedes star."
The differentiating factor for the X-Class, as compared to other pickups, would be the premium treatment it receives in the form of interiors that take inspiration from the C-Class and V-Class model range.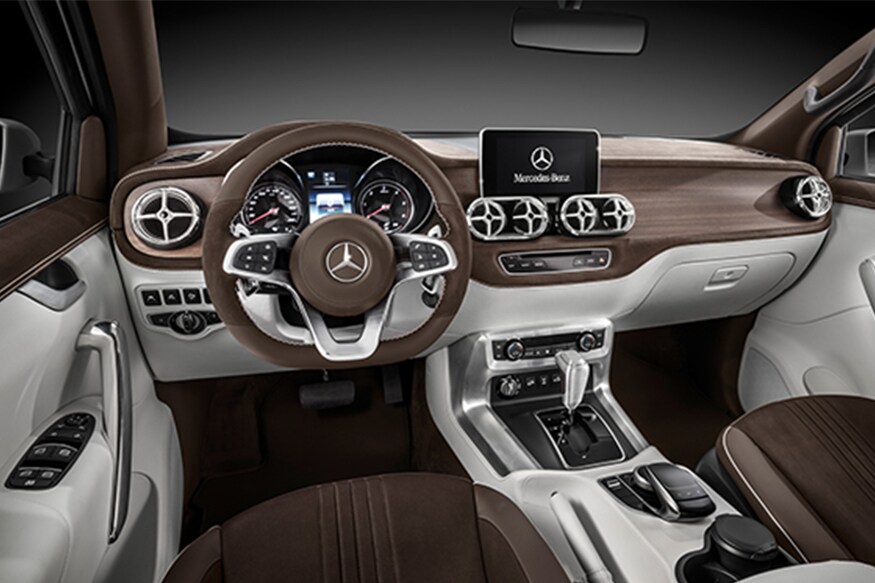 Mercedes-Benz X-Class interiors. (Photo Courtesy: Facebook/Mercedes-Benz)
The specially constructed suspension with wide axles, a five-link rear axle with coil springs, and a precisely calibrated spring/damper set-up will ensure a high ride comfort – on the road and off the road.
The top-of-the-line model will be powered by a V6 diesel in combination with 4MATIC permanent all-wheel drive, which will be combined with an electronic traction control system, a transfer case with reduction gear, and two differential locks.
Under extreme off-road conditions, the rear differential and the inter-axle differential can be locked, making it easier to go through difficult obstacles and inclines. The X-Class will have a payload capacity of more than 1.1 tonnes and a towing capacity of up to 3.5 tonnes. Which, in real world scenarios, is enough power for tow a sailboat hooked up to the trailer coupling.
Also Watch
Read full article