Mercedes-Maybach Supercar Imagined as ECHO
A South Korean artist re-imagined the Mercedes-Maybach Vision 6 Concept that was unveiled last year and gave it a supercar look, naming it Mercedes-Maybach ECHO.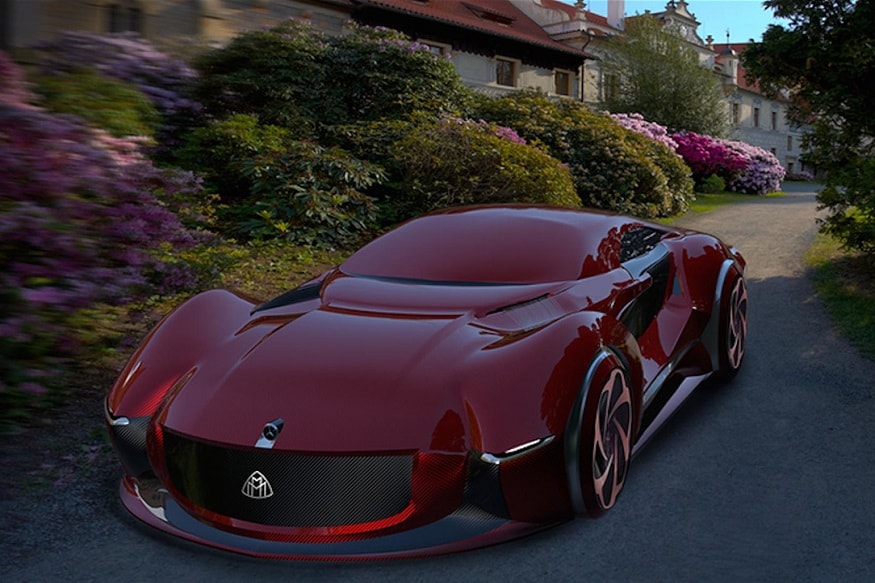 Mercedes-Maybach ECHO supercar. (Image: Hawan Park)
Last year when Mercedes-Maybach unveiled the Vision 6 concept, people were taken aback a little with the flashy coupe design, a design language that's not synonymous with Mercedes-Maybach cars. Mercedes-Maybach is made to satisfy the hunger of people looking for an uber-luxurious sedan.
The Vision 6, on the other hand, had a streamlined design, paired with futuristic cabin and a massive 738 bhp engine. But then, it was just a Concept to feast your eyes that won't hit the production lines.
A South Korean artist Hawan Park was too much inspired by the coupe and wanted to give it a different angle, one that of a supercar. Hence he took on to the design pad and imagined a Maybach Supercar, and named it Mercedes-Maybach ECHO.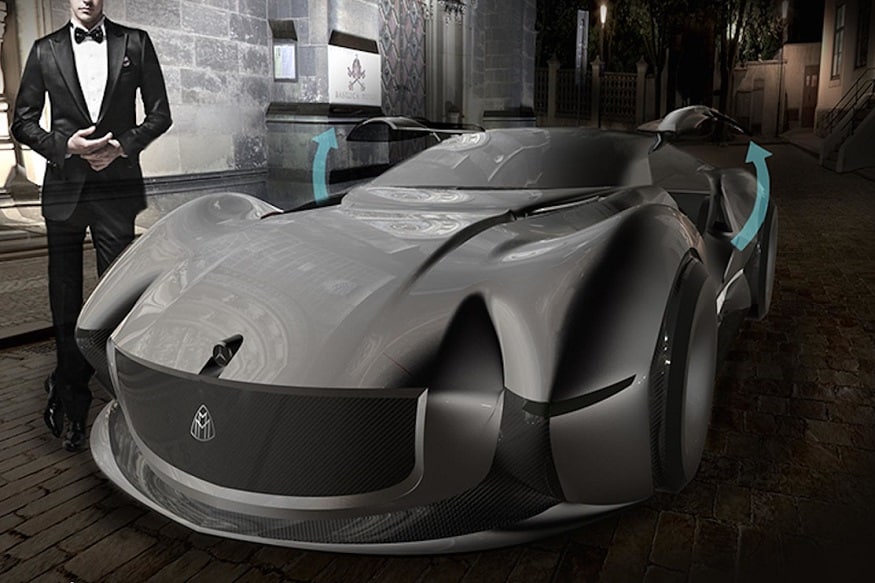 Mercedes-Maybach ECHO supercar. (Image: Hawan Park)
Instead of the sophisticated lines of the Vision 6 Concept, the ECHO is designed keeping the sporty styling in mind. A carbon fibre grille replaces the chrome grille, while a new front diffuser, a new hood ornament and slimmer headlights give it a more aggressive look. He has retained the gullwings though.
The wheels are replaced too, while the body stretches to 5.6 metre, made out of carbon fibre and translucent metal. A metal sheet replaces the standard glass windshield. A sound tunnel and a hologram projector are encased inside a wood cockpit, allowing sound to disperse appropriately throughout the cabin.
Park says that the interior was designed for "concert goers" that "don't want to listen to classical music through electronic speakers."
Also Watch:
Get the best of News18 delivered to your inbox - subscribe to News18 Daybreak. Follow News18.com on Twitter, Instagram, Facebook, Telegram, TikTok and on YouTube, and stay in the know with what's happening in the world around you – in real time.
| Edited by: Arjit Garg
Read full article