Mitsubishi EMIRAI 4 Concept to be Unveiled at Tokyo Motor Show
The 2017 Tokyo Motor Show opens its doors to the press on October 25.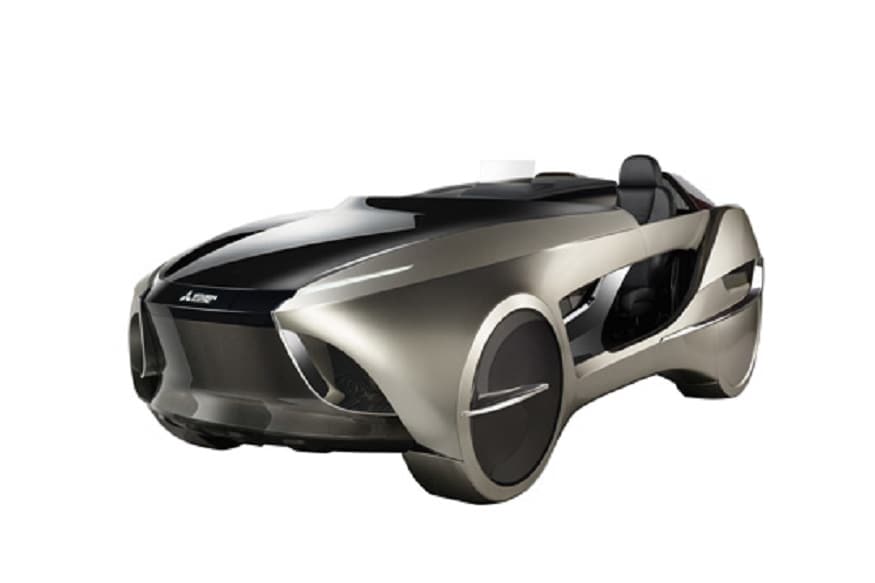 Mitsubishi EMIRAI 4. (Image: AFP Relaxnews)
The Mitsubishi EMIRAI 4 is a concerted conceptual effort to show that the revolution taking place in the automotive industry should be nothing for drivers to be scared of.
If anything, the move to greater autonomy, connectivity and to electrification are all opportunities for drivers to build an even greater bond with their automobiles, and Mitsubishi hopes that its Tokyo concept will demonstrate how this will work in practice.
The EMIRAI 4 is an open-top windshield-free two seater that uses an augmented reality heads-up display to project a 3D map in front of the driver for absolute clarity in terms of route, but also lane discipline and spotting concealed obstacle. It can also make the day seem clear and sunny when weather conditions are in reality impeding visibility, therefore adding to understanding and well-being.
Though a very forward-looking concept in terms of exterior design, Mitsubishi sees this vehicular study as a car that will boast autonomous driving capabilities, but will also need the driver to take over in certain situations. Therefore, a cockpit camera system monitors the driver and passenger to ensure they're alert and comfortable, automatically adjusting systems such as climate control to improve well-being and to be sure they're ready to step in if needed.
The system also works the other way. When the driver wants, and has full control, it monitors potentially dangerous or irresponsible driving behavior and can give pointers to better road discipline or in serious cases, take over altogether.
The array of connected and other infotainment systems are presented in an intuitive way. A simple sliding knob on which the infotainment screen is mounted activates or deactivates settings based on preferences and means that the driver need never take his or her eyes off the road.
The final touch is the lighting system inside and outside the car. In the event that a door is about to open, for example, the car will automatically illuminate the space into which the driver or passenger will step so that other road users, such as cyclists are forewarned and can take evasive action.
The 2017 Tokyo Motor Show opens its doors to the press on October 25.
Also Watch: Maruti Suzuki Dzire vs Tata Tigor Comparison Review | Cars18
| Edited by: Ayushmann Chawla
Read full article