Mitsubishi GT-PHEV, eX Concept & Outlander PHEV Hybrid to Be Unveiled at Paris Motor Show
The Mitsubishi GT-PHEV concept SUV can run for 1200 kilometres on a single charge, in hybrid mode.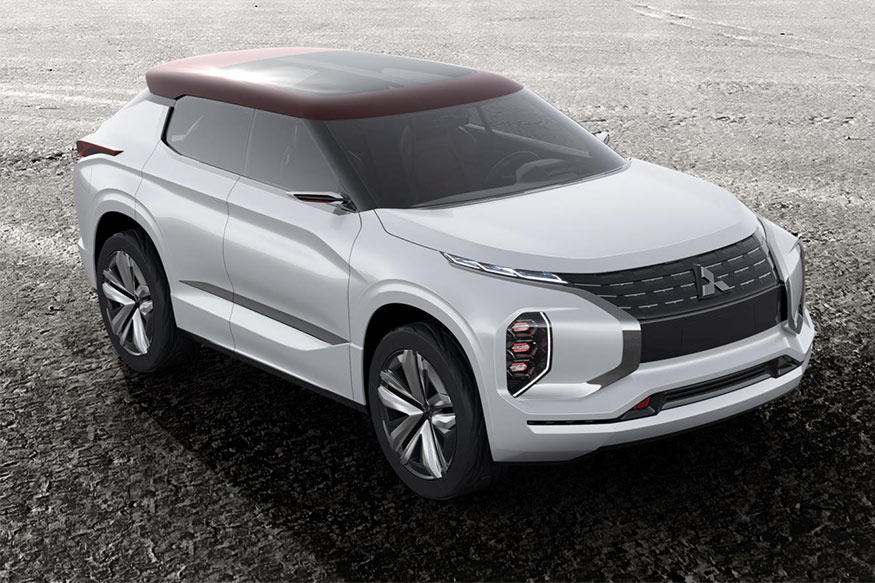 Mitsubishi GT-PHEV Concept SUV. (Photo: AFP Relaxnews)
With the controversy surrounding the firm's fuel efficiency figures in its native Japan, perhaps it's not surprising that for the upcoming Mondial de l'Automobile Mitsubishi will be concentrating on its all-electric and hybrid powertrain technology.
Of the four new models that will make up the star attractions on Mitsubishi's stand, the GT-PHEV Concept will generate the most excitement.
A world premiere, the SUV is meant to represent the company's vision for the all-round vehicle of the future, a car that can cross great swathes of land without breaking a sweat or meeting an obstacle it cannot overcome.
The PHEV (Plug-in Hybrid Electric Vehicle) car uses three electric motors, one on the front axle plus one for powering each of the rear wheels and combines electric power and a big battery pack with a traditional engine that Mitsubishi claims was designed "especially for the PHEV system featuring improved electricity generation performance and motive performance." With the battery alone running the show the concept can cover 120 km and with the traditional engine lending a hand, that range jumps to 1200 km. And as power is going to every wheel, it should be able to cope with any driving condition. Mitsubishi says the drivetrain and supporting tech are designed to deliver confidence, to assist a less experienced driver in making progress or in making a keen driver's journey even more involving.
The car is of course also connected, but rather than use this facility simply to avoid other road users and get the latest weather conditions, the GT-PHEV Concept crunches data about the outside world and the road ahead to ensure it is always using the least energy possible.
As for styling, the vehicle follows a natural progression of the brand's current design language but with a greater focus on the premium end of the market. The lines are tighter and higher, and cut and shut lines kept to a minimum. Inside, the dashboard might be digital but the seats are trimmed with real Burgundy leather in a tone that matches the paint finish on the car's floating roof. And the cabin itself is shaped to feel more like a plane's cockpit - due to lots of glass and thin pillars, and therefore even more secure and "cocooning."
Alongside the GT-PHEV Mitsubishi will be showcasing the smaller eX Concept, which runs on electric power alone plus the latest real-world versions of its popular Outlander SUV and Outlander PHEV hybrid.
Also Watch
Read full article