New All-Electric McLaren P1 That You Can Afford
McLaren P1TM features a central seating position and three gears.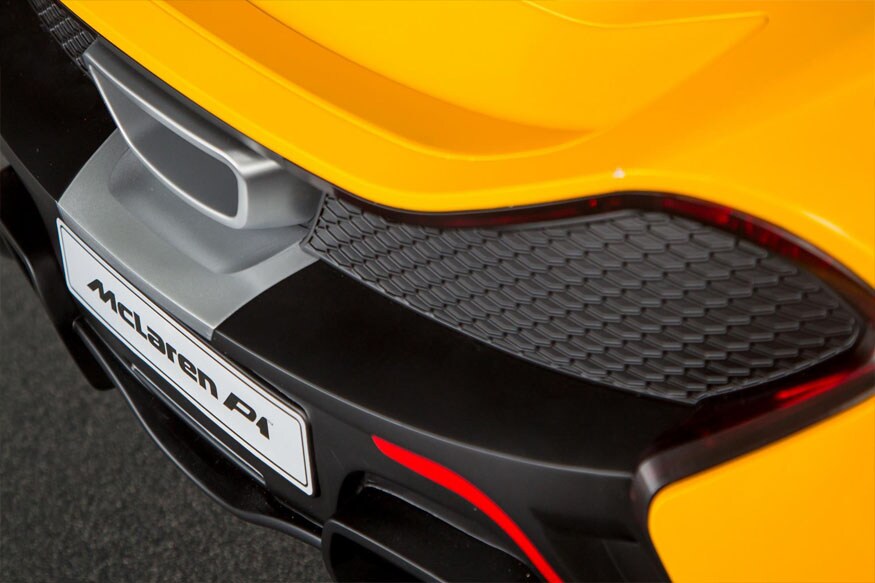 McLaren P1TM is aimed at kids under six years of age (Image: McLaren)
McLaren came up with 570S, the 675LT and the P1 GTR, and went on to add 540S, 675LT Spider, 570 GT and other limited-run specials like the MSO HS, and a P1-inspired Long Tail. Now, there's a new addition to the lineup - the McLaren P1TM.
The P1TM is an all-new entry-level, open-top all-electric variant of the 903bhp P1 hypercar - for kids. Yes, a toy that even adults will have a hard time resisting.
The all new P1 is targeted at 'drivers' under six years of age. But we're willing to squeeze in the tiny cockpit and have a go. And it's no slouch. Does zero to three miles an hour in two seconds.
Instant electric torque and three forward gears power it to that speed. And yes, it does also have reverse!
It's got other fancy features too, a one-button stop/start function. The P1 automatically activates the lights and 'air-conditioning' unit. It doesn't end there. There's also an MP3 player and audio system.
There's only one colour available: Volcano Yellow. But just look at it, you wouldn't complain about the lack of colour choices.
Compared to the actual P1, the P1TM is quite a steal, priced at £375.
Also Watch
Read full article