Nissan Following Ford Into The Chinese Electric Car Market
In 2016 over 2 million vehicles with a battery on board providing all or some of the propulsion were sold worldwide for the first time in history.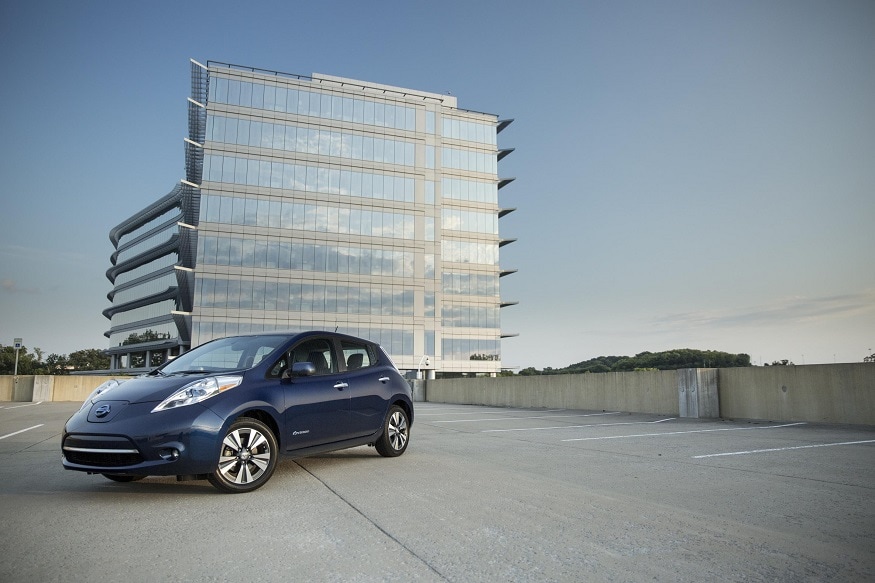 Renault-Nissan Alliance is looking to break into the Chinese electric car market. (Image: Nissan)
On Tuesday, the Renault-Nissan Alliance announced it's forming a joint venture with Dongfeng Motor Group with the aim of developing and building plug-in electric cars specifically for the Chinese market.
The demand for electric cars is growing exponentially. In 2016 over 2 million vehicles with a battery on board providing all or some of the propulsion were sold worldwide for the first time in history. What's more, China is quickly emerging as the world's single biggest market for all things EV. Last year, China accounted for 256,879 plug-in electric car sales.
To meet this demand and to comply with the country's strict rules regarding the provenance of companies that offer goods and services in the country, the Renault-Nissan Alliance has become the latest high-profile car maker to form a high-profile relationship with a domestic company in hopes of getting a strong foothold in this still nascent market.
"The establishment of the new joint venture with Dongfeng confirms our common commitment to develop competitive electric vehicles for the Chinese market," said Renault-Nissan Alliance chairman Carlos Ghosn. "We are confident to meet the expectations of the Chinese customers and to strengthen our global electric vehicle leadership position."
Meanwhile, Dongfeng underlined the technological expertise that the Franco-Japanese carmaker can bring to bear in the market. "We expect to meet the transformation trend of the market in China; where cars are becoming light, electric, intelligent, interconnected and shared. This is also testimony of a deepened and strengthened strategic cooperation between the three parties," said company chairman Zhu Yanfeng.
The new brand, which will be called eGT, will be based in Shiyan, in the Hubei Province, and the first production EV will hit the road in 2019.
The announcement comes exactly seven days after Ford revealed similar electric car ambitions. It is forming a joint venture Anhui Zotye Automobile in order to develop affordable environmentally friendly cars. "The potential to launch a new line of all-electric vehicles in the world's largest auto market is an exciting next step for Ford in China," said Peter Fleet, president, Ford Asia Pacific.
However, both western firms have some way to go if they want to catch up with Mercedes-Benz parent Daimler. It launched its first joint venture electric car, the DENZA, built in conjunction with BYD, way back in September 2014. Aimed firmly at the premium end of the car market, the car also has the distinction of being the first ever Daimler car that was completely engineered in a country other than its native Germany.
Also Watch: Tech And Auto Show | EP11 | Nokia 8 Review, BMW M3 & More
Also Watch

Beatles Drummer Ringo Starr Knighted For Services To Music
Read full article