Nissan Testing e-Power Technology Cars in India
The testing of Nissan's e-Power technology-equipped vehicle in India is a part of the strategy to enhance electric mobility in Asia.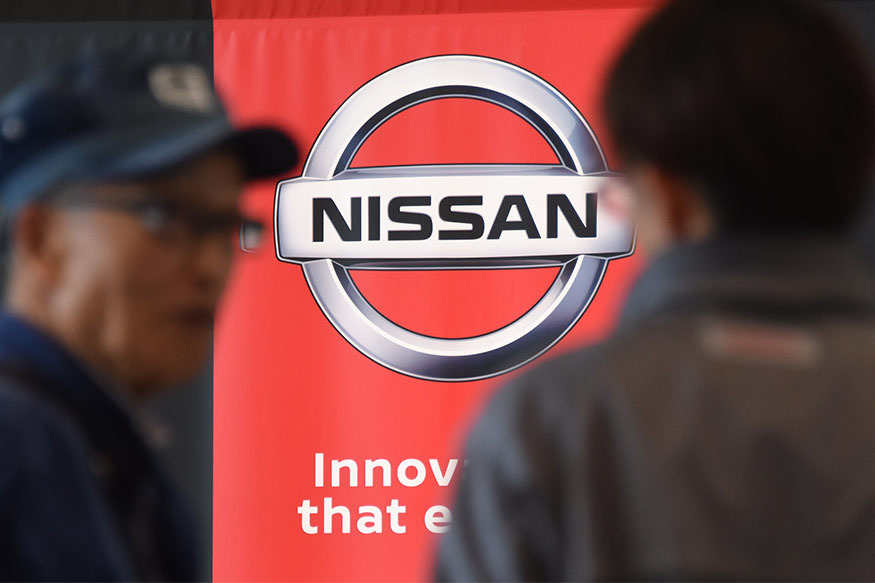 Nissan logo. Image used for representational purpose only. (Photo: AFP Relaxnews)
Japanese auto major Nissan has said that it has started testing its e-Power technology-equipped vehicle in India as part of the strategy to enhance electric mobility in Asia. The company, which is a part of a working group in partnership with the Indian government, expects the country to become a key market for electric vehicles in the long run.
"We are conducting some tests in India for the e-Power... India and Indonesia are two big countries where we are doing the tests while some are also being done in Thailand," Nissan Motor Co-Executive Vice-President global sales and marketing, Daniele Schillaci said on the sidelines of Tokyo Motor Show.
Nissan's e-Power technology uses an electric motor to power the vehicle, but at the same time, it has a small gasoline engine to charge the battery when needed, thus doing away with the need for an external charger. Asked about details of the testing, he said the company has started it only "very recently" and could not disclose further information, saying local engineers are working to understand the technology, its applicability and drivability in local conditions.
However, he added: "We see a great potential for this technology in the Indian market... Clearly, the long-term strategy is to go for electrification (of automobiles) in Asia."
On co-operation with the Indian government, he said Nissan was part of the working group on electrification strategy. "We can share a lot of our experience from other countries in this field," Schillaci added.
On how electric mobility could happen on a large scale in India, Schillaci said: "I think it'll come from mid-sized vehicles in the Indian market and not from the high-end vehicles." On the company's future product plans for India, he said Nissan's intelligent mobility strategy is very relevant for the market there.
"Future line-up of both Nissan and Datsun brands of vehicles in India will be in that direction," Schillaci said.
He further said the company is keeping its target of garnering 5 percent market share in India when the market is expected to hit around five million units annually by 2020.
Also Read:
Maruti Suzuki Dzire vs Tata Tigor Comparison Review
Read full article
Countdown To
Elections Results
To Assembly Elections 2018 Results