Nissan's X-Trail Goes Semi-Autonomous
The Nissan X-Trail will come with ProPILOT technology that manages acceleration, braking and steering within a single lane in highway driving conditions.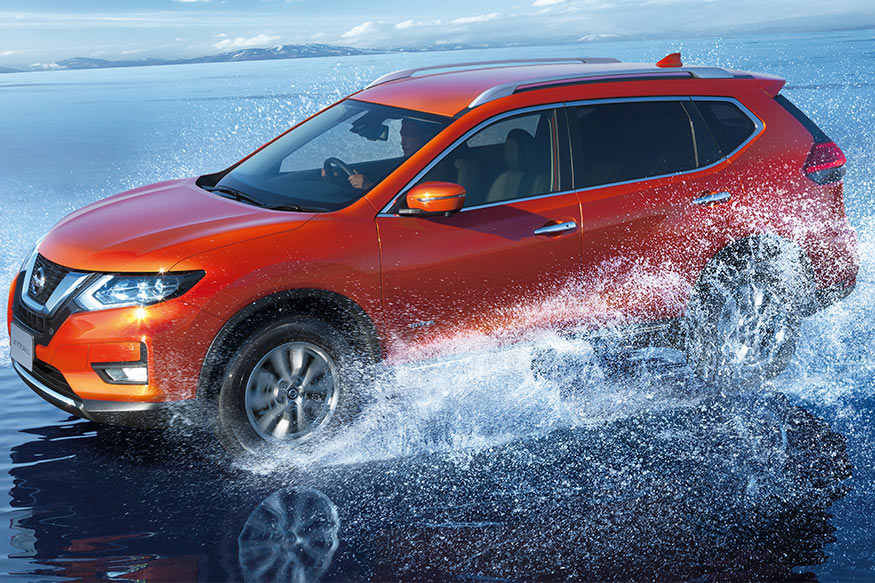 The new Nissan X-Trail. (Photo: AFP Relanxews)
Nissan is continuing its cautious journey into semi-autonomous driving with the launch of the new X-Trail. Hitting dealerships initially in Japan this weekend, it will do so as the company's first SUV to come with ProPILOT, the name Nissan is giving to its suite of technologies that enable its cars to manage acceleration, braking and steering within a single lane in highway driving conditions.
The system works at cruising speed when the road is clear but is equally competent in congested stop/start situations when traffic is backed up.
Nissan is committed to competing in terms of driver assistance and semi-autonomous features with the best that European and American manufacturers can offer with the cars it sells in those regions. However, it has chosen to debut and develop each new system initially in its domestic market, with the aim of launching a car that can offer self-driving assistance in urban, inner city conditions towards the end of the decade.
The reason for choosing Japan is because, according to company chairman Carlos Ghosn, its government, more than any other, understands and is behind the development of autonomous driving technology in terms of creating the right legislation and legal frameworks to make them a reality on real-world roads.
And there is also clearly a strong consumer appetite for this type of technology. In August Nissan launched its first car of any description with ProPILOT technology as an option -- the Serena minivan. And since it went on sale, 60% of buyers have paid the premium to have the system installed.
As well as ProPILOT on the inside, the new X-Trail will come with a smarter external look. The front headlamps and V-Motion grille have been beefed up to add to the vehicle's rugged look, and new upward creases in the hood complete it.
Nissan has also upped the levels of active safety technology on offer. The car can now automatically help with steering input while changing lane if another vehicle is approaching, or, conversely, if the car starts to accidentally wander out of its designated lane markings.
The systems aiding low-speed manoeuvrability and parking have also been improved. The car can monitor for obstacles, pedestrians and vehicles crossing behind the car and alert the driver, the park assist is easier to use and the car also gets an all-round monitoring system that uses cameras to give the driver a 360° view of the car's exterior on the central dashboard display.
| Edited by: Manav Sinha
Read full article