Now Modify Your Honda City as a Convertible Lamborghini for Just Rs 7.5 Lakhs [Video]
The red-colored Lamborghini Aventador inspired Honda City gets electrically adjustable bumpers and side skirts, along with scissor doors.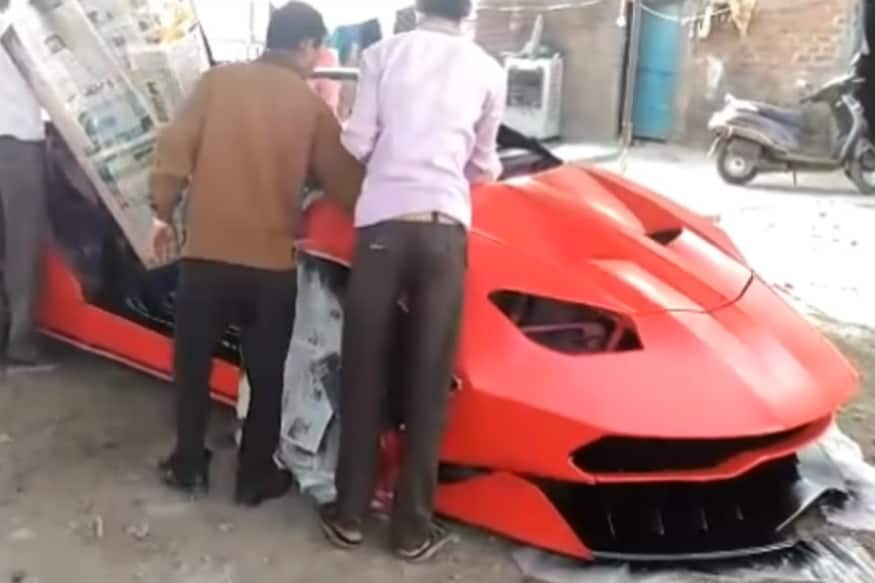 Modified Honda City. (Image: JJL YouTube Screengrab. )
How far do you think you can take your car in terms of modifications? Maybe some engine tuning, or adding a spoiler, bodykit or maybe some graphics and alloys. However, some good folks in Jaipur took the modification game to a whole new level by converting a Honda City into a Lamborghini Aventador look alike and we are impressed with the finishing of the mod-job.
What's interesting is that the guys who modified the Honda City sedan as a Lamborghini are known by the name – Jaipur Jeep Lovers. Now this is nowhere near a Jeep or a 4x4, but the end result is nothing short of mesmerizing. A video by 'Jaipur Jeep Lovers' showcase the whole process and final result of converting the City to Lambo.
The modified Lamborghini uses a 2006 Honda City ZX as a base model and apart from the car's base cost, the mod-job will cost you Rs 7.5 Lakh. Now that's pretty decent considering not only you get a crore-worthy supercar replica, it also has an electrically-retractable drop top, or in simple words – it is a convertible. Now how cools is that?
The modifiers didn't stop at this, as the red-color Lamborghini Aventador inspired Honda City also gets electrically-adjustable bumpers and side skirts, ensuring you get a low stance without having to worry about the ground clearance.
Also Read: Actress Sherlyn Chopra Buys Herself Mercedes-Benz GLS 350d Grand Worth Rs 86.90 Lakh [Video]!
The Honda City also gets clean looking scissors door inspired from the Lamborghini Aventador, along with several vents to add a sporty element to the modification work. Now for a trained eye, the City is nowhere near the actual Aventador, but given the orange shade, convertible design and other elements, one might confuse it with an expensive supercar.
While everything was working in favor of the Lamborghini replica, the aftermarket alloy wheels proved a downer for the whole project and feels like grossly neglected. A slightly wider rubber with bigger wheels would have looked better.
Also Watch: Rolls-Royce Cullinan!
Whether or not some performance tuning has been done to the mod-job or is it a purely cosmetic work is something which we are not aware of. But by the looks of it, one can't stop marveling at the effort put in by the customizers.
| Edited by: Arjit Garg
Read full article
Countdown To
Elections Results
To Assembly Elections 2018 Results