Okinawa Ridge+ E-Scooter with Detachable Lithium-Ion Battery Launched in India at Rs 64,988
The Okinawa Ridge+ e-scooter has a top speed of 55km/hr and a mileage of 120km/charge, which translates to 20paise/km mileage, as per the company.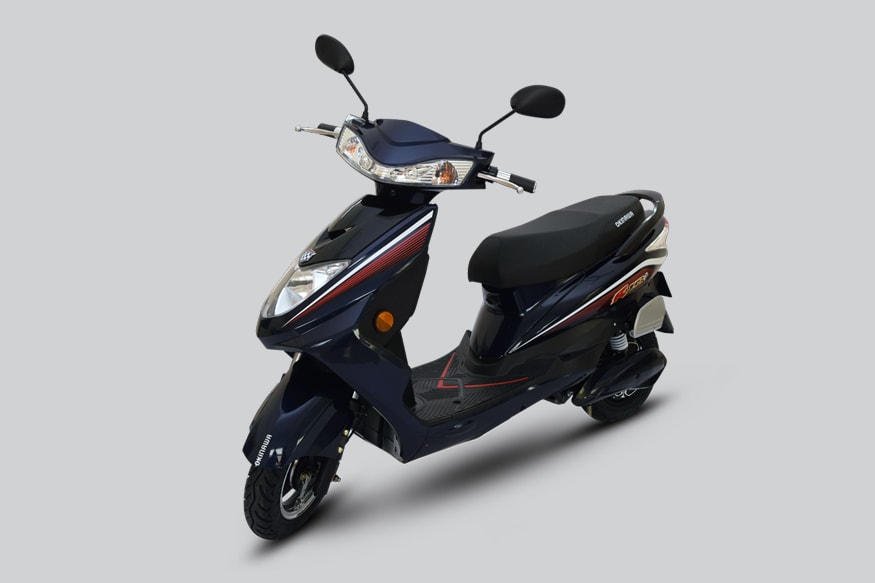 Okinawa Ridge+ e-scooter in Midnight Blue colour. (Image: Okinawa)
Okinawa Scooters has launched the Ridge+, an 800-watt, BLDC Motor (Water-Proof) e-scooter powered by Lithium-ion battery. Ridge+ is available in two colours – Lucent Orange/ Magna Grey & Midnight Blue. The company says that the Ridge+ e-scooter builds on the footsteps of its predecessor - the Ridge. The Ridge+ e-scooter has a top speed of 55km/hr and a mileage of 120km/charge. The electric scooter also features a loading capacity of 150kg. The Ridge+ has been priced at Rs 64,998 (ex-showroom, Pan India).
The Ridge+ also gets features like front and rear drum brakes, central locking, anti-theft alarm, keyless entry etc. In a first, it also features E-ABS (Electronic-Assisted Braking System) with regenerative energy and a Find My Scooter Function that allows customers to remotely locate your scooter. During the inaugural month of October 2018, the company aims to roll out 500 units of Ridge+ in a few states, followed with 1500 units of Ridge+ in November 2018.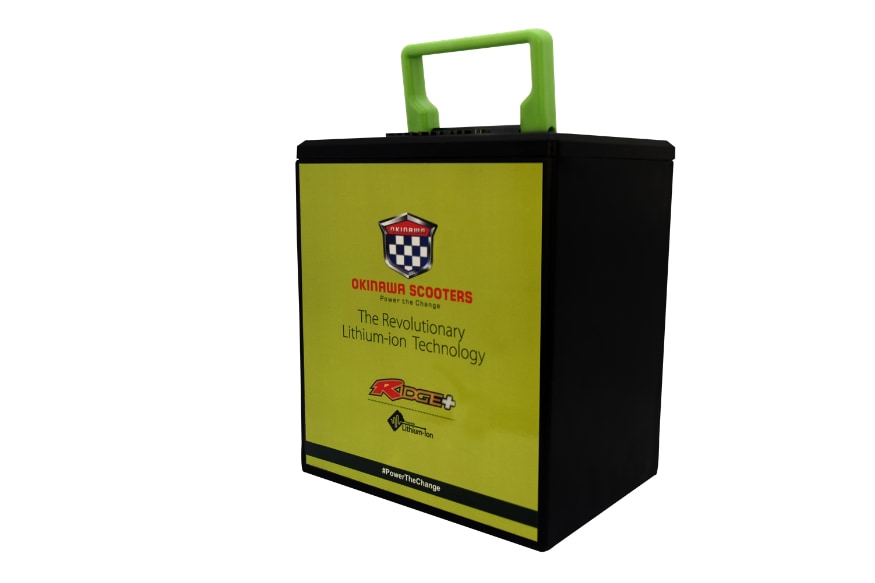 Okinawa Ridge+ Lithium-ion Battery. (Image: Okinawa)
Commenting on the vision behind the vehicle, Jeetender Sharma, MD, Okinawa Autotech said, "After the positive response garnered by Ridge and Praise, Ridge+ is the result of Okinawa's sustained desire to keep offering Indian commuters best-in-class EVs which are not only equal, but even better than their in-class conventional fuel variants. The Ridge+ offers great convenience by providing the detachable battery which makes the charging at ease. User can take out the battery & carry to their home or office for charging purpose. Equipped with a Micro-charger featuring Auto-cut that get the scooter up and running in 2 hours flat."
Get the best of News18 delivered to your inbox - subscribe to News18 Daybreak. Follow News18.com on Twitter, Instagram, Facebook, Telegram, TikTok and on YouTube, and stay in the know with what's happening in the world around you – in real time.
Read full article