Oops Chevrolet, Jaguar Steals Manchester United Manager Jose Mourinho With The XJ
Jaguar just made an awesome video with the Manchester United manager Jose Mourinho.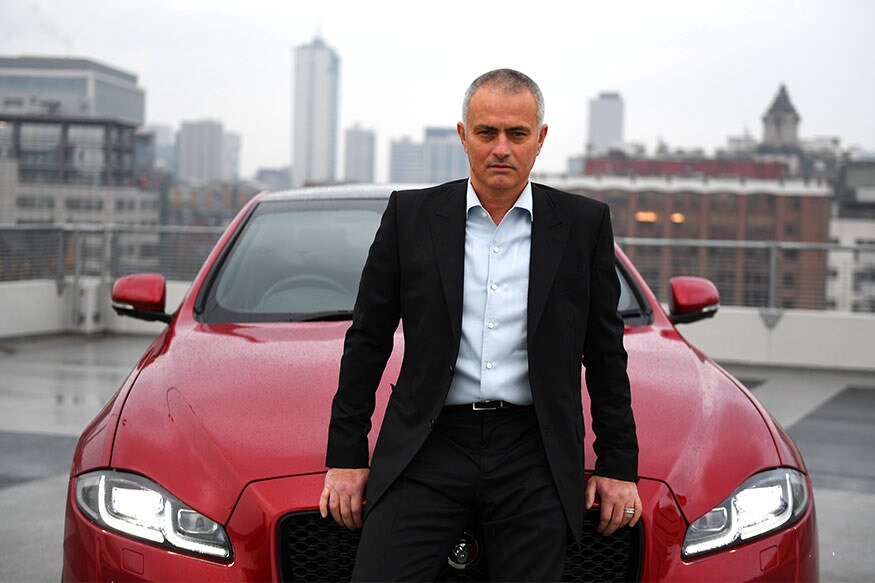 Jose Mourinho with the Jaguar XJ. (Photo: Jaguar)
Manchester United has one of the biggest fan followings in the world and so does Jaguar, and the two have come together for a special advert. In the advert, Jose Mourinho – the current manager of the Manchester United Premier League team is being driven around the streets of Manchester wherein he hints at his desire for more titles.
In the advert, he says, "My team has won many titles, but I want more"
It is not the first time, though, that Jaguar and Mourinho have come together. He was one of the first people to drive the Jaguar F-PACE, the fastest-selling Jaguar ever, ahead of its launch last year. The renowned football manager mastered the art of high-speed drifting and full throttle ice driving on a 60km frozen lake at Jaguar Land Rover's extreme testing facility in Arjeplog, Sweden.
Away from his love of cars, Mourinho reflected on his life as a manager:
"I have got the biggest job in the country, one of the biggest jobs in the world, and a job that I can imagine everyone in the world would like to have, but it's a difficult one."
Following his win against Hull that is taking Mourinho to his fourth EFL Cup Final, he added:
"Every minute I have is dedicated to my job, and my career has been rich, beautiful, but I have a big problem, I always want the next one."
The Jaguar XJ is the most luxurious offering made by the iconic British automaker. It is interesting to note that the football team managed by Mourinho is sponsored by Chevrolet.
A missed opportunity for the American?
Get the best of News18 delivered to your inbox - subscribe to News18 Daybreak. Follow News18.com on Twitter, Instagram, Facebook, Telegram, TikTok and on YouTube, and stay in the know with what's happening in the world around you – in real time.
| Edited by: Manav Sinha
Read full article