Porsche Mission E To Go On Sale In 2019
The Mission E is a four-door sports car, and its initial public prototype tests appear to be imminent.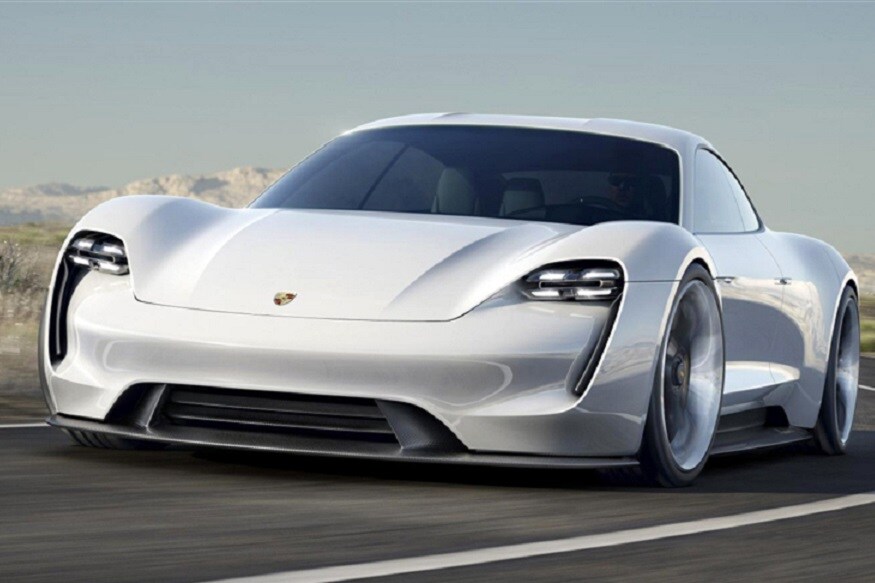 The Porsche Mission E. (Image: Porsche)
There's little doubt that Tesla is very much the first name that comes to mind when it comes to all-electric cars at the moment, especially when talking about really high-end models. But the truth is Elon Musk's outfit has pretty much had things all its own way for quite some time as genuine competition in that part of the auto industry has been almost non-existent. That's definitely going to change very soon though, and one of the first big boys to break cover with its own all-electric luxury model is Porsche with its Mission E.
The Porsche Mission E has been touted as a possible production model since it was originally revealed back in 2015. But the legendary German performance brand has announced the Mission E has now been scheduled to go on sale to the public at the end of 2019, and it's even been confirmed it will be priced similar to the current Panamera which means in the USA it will cost around $85k. That's around $10,000 more than the least expensive Tesla Model S, but a lot less than a Model S can cost.
When it eventually arrives, the Mission E will occupy a place in the Porsche lineup between the Panamera and the 911. The Mission E is a four-door sports car, and its initial public prototype tests appear to be imminent.
Although Porsche has confirmed the pricing structure and the expected launch timetable of the Mission E, it hasn't confirmed or denied the expected performance of this long-awaited model. It will be available in a number of configurations, but we don't know how much of what we saw with the original concept will come to fruition.
The original concept featured a 600 horsepower electric motor, four-wheel drive, a zero to 60 mph time of just 3.5 seconds and a top speed of 155 mph. All of that would make it a worthy rival to the Tesla, but don't bet against Porsche improving on that specification between now and the start of production. A range in excess of 300 miles on a single charge is to be expected, and a fast-charging system will also be an essential part of the Porsche's armory.
And of course, the Mission E will have one significant advantage over the Model S due to the simple fact it will come with that very prestigious Porsche badge.
Also Watch: Tech And Auto Show | EP13 | Hyundai Verna, Xiaomi Mi A1 & More
Get the best of News18 delivered to your inbox - subscribe to News18 Daybreak. Follow News18.com on Twitter, Instagram, Facebook, Telegram, TikTok and on YouTube, and stay in the know with what's happening in the world around you – in real time.
| Edited by: Ayushmann Chawla
Read full article