Porsche Panamera Goes Electric As the 4 E-hybrid, to Be Unveiled at the Paris Motor Show
The Porsche Panamera 4 E-Hybrid will be unveiled at the 2016 Paris Motor Show.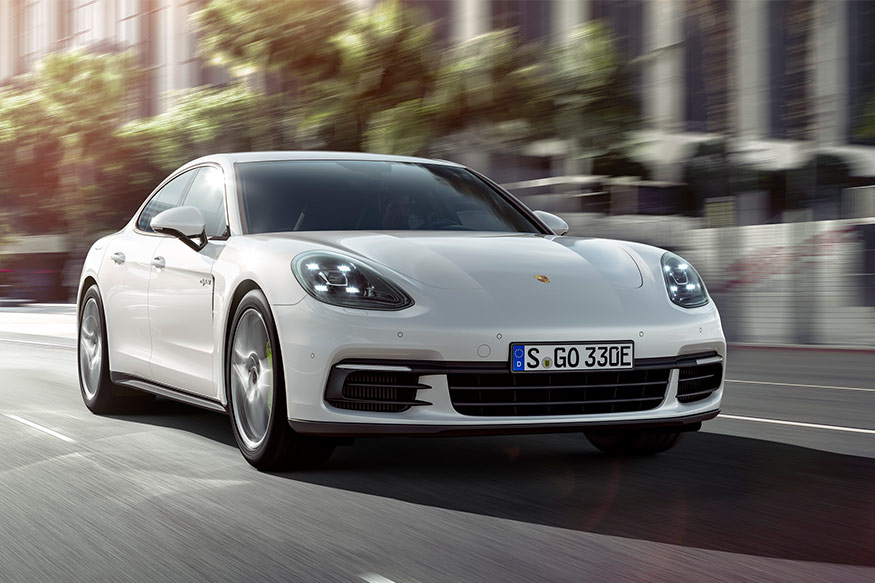 Porsche Panamera 4 E-Hybrid. (Photo: AFP Relaxnews)
The new Panamera 4 E-Hybrid, making its global debut at the upcoming Paris motor show takes Porsche's executive sports sedan to another level. The standard Panamera is billed as an executive car without compromise as it's as comfortable and spacious as it is fast and with the new addition to the family it has become as sustainable as it is swift. In fact, based on the New European Driving Cycle (NEDC) for measuring fuel efficiency, the car can manage 2.5l/100km. And, it can also cover 50km on zero-emission battery power alone.
It has a four-wheel drive system for keeping the back end in check at higher speeds and in the bends, and it needs it. The two motors working together offer 462 hp, funnelled to the wheels via an eight-speed paddle-shift gearbox and serves up a 0-100 km/h time of 4.6 seconds and a top speed of 278 km/h. This performance is thanks to the Porsche 918 Spyder. The company's hybrid hypercar was essentially a rolling R&D facility and everything that made the 918 phenomenal is now trickling down to other Porsches in the family. Just hit the Sport Plus button for ultimate thrills and spills.
And for those that put responsibility ahead of everything else, there is a new ultimate efficiency mode – Hybrid Auto, that ensures the car is using as little power as possible at any moment.

The Porsche Panamera 4 E-Hybrid will cost from €107,553 (roughly $121,180).
The Paris motor show opens its doors to the press on September 28 and to the public on October 1.
Also Watch
Read full article