Preston Tucker's Family Car Number 48 Up For Auction
Of the 51 cars Tucker built during its short lifespan, an impressive 47 of them are still around.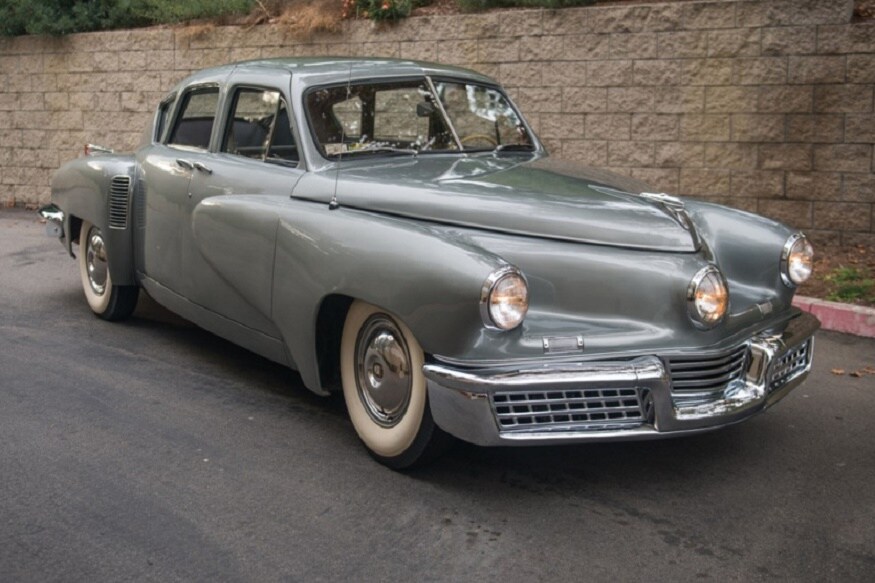 Preston Tucker's Car Number 48. (Image: Preston Tucker)
Several rare cars have gone up for sale recently, most of them early or rare models from major brands such as Aston Martin and Ferrari. But a model going under the hammer at the RM Sotheby's auction in Phoenix next month is a different form of rare altogether. Partly because the manufacturer, Tucker, only ever built 51 cars, and partly because of its very special pedigree.
Of the 51 cars Tucker built during its short lifespan, an impressive 47 of them are still around. But the one being auctioned in Phoenix featured in the company's promotional film, "The Tucker: The Man and the Car". It was, at the time, company owner Preston Tucker's family car, Tucker number 48, with the chassis number 1029.
It was then sold on to Standard Oil founder John D. Rockefeller, who served as the governor of Arkansas between 1967 and 1971.
It also made an appearance in the 1988 Francis Ford Coppola film "Tucker: The Man and His Dream," which starred Jeff Bridges.
The Tucker fastback sedan has been privately owned since 2004. At one stage it was owned Jack Bart, who was James Brown's agent; Bart had it reupholstered and repainted sometime in the 1970s or 1980s. Other than that, the car is said to be intact, original, and generally very well cared-for. It is believed it has just 19,199 miles on the clock.
When it goes up for auction next month it will be sold with no reserve, although the auctioneers expect it to go for somewhere between $1.25 million and $1.5 million.
RM Sotheby's said of the car, "It is, in every way, the ultimate Tucker automobile."
Also Watch:
Get the best of News18 delivered to your inbox - subscribe to News18 Daybreak. Follow News18.com on Twitter, Instagram, Facebook, Telegram, TikTok and on YouTube, and stay in the know with what's happening in the world around you – in real time.
| Edited by: Arjit Garg
Read full article