Rolls-Royce Cullinan Luxury SUV Officially Unveiled - Detailed Image Gallery with Video
The Cullinan is named after the largest diamond ever discovered which now resides in the British Crown Jewels.
Roll-Royce Cullinan SUV. (Image: Roll-Royce)
After Bentley came up with the Bentayga and Lamborghini with the Urus, Rolls-Royce is the latest company to unveil its very own super-luxury SUV called the Cullinan. The Cullinan is named after the largest diamond ever discovered which now resides in the British Crown Jewels. It is an all-terrain high-bodied car that makes the idea of authentic, luxury off-road travel a reality. The Cullinan is tested extensively all over the planet, and is produced as a capable off-roader that sees the development of the 'Magic Carpet Ride' for off-road enjoyment, without sacrificing any Rolls-Royce on-road behaviour.
The Cullinan is the brand's first SUV and is said to be the most luxurious SUV to hit the market ever. Unlike the Bentley Bentayga, which is built on a platform shared with the Audi Q7 and Lamborghini Urus, among others, the Cullinan will be built on the bespoke aluminum platform that is also being used for the new Rolls-Royce Phantom. The new SUV is also expected to share the company's twin-turbo V-12 engine with the Phantom, which in that application currently develops 563 horsepower.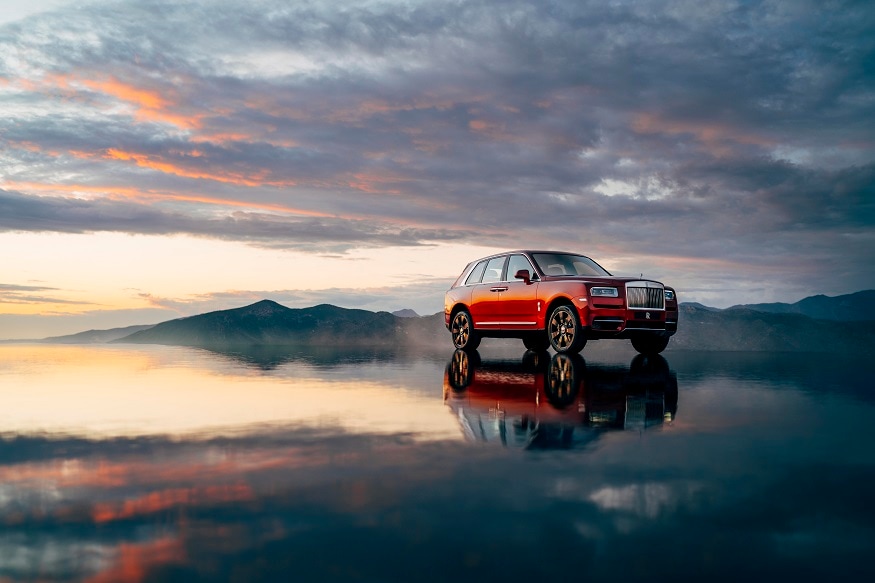 (Image: Roll-Royce)
The cabin has two individual rear seats are separated by a Fixed Rear Centre Console incorporating a drinks cabinet with Rolls-Royce whisky glasses and decanter, champagne flutes and refrigerator. The seats also move in a number of planes to offer ultimate comfort whilst travelling in the rear.
(Image: Roll-Royce)
When it eventually goes on sale, it's expected the Cullinan will push the global sales of Rolls-Royce through the 5,000 units per year threshold. In 2016 the company sold 4,011 cars around the world, which was its second-best result ever, but that figure dropped to a disappointing 3,362 units last year.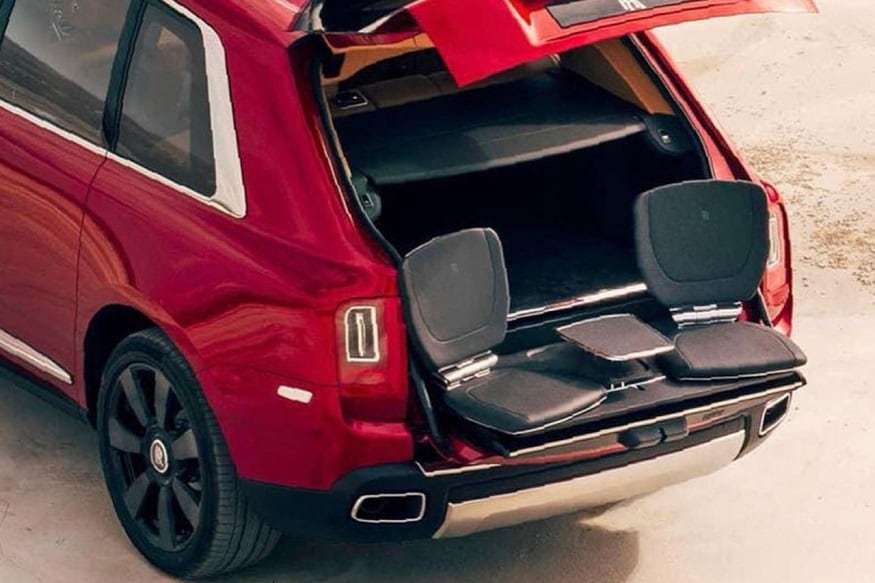 Rolls-Royce Cullinan gets portable boot seats. (Image: Rolls-Royce)
"The super-luxury lifestyle is evolving and Rolls-Royce is in the lead. Luxury is no longer an urban concept. It is incomparable and dramatically evolves the parameters of super-luxury travel, translating Rolls-Royce's ethos of 'Effortlessness' into physical capability, anywhere in the world. Cullinan will simply take the world in its stride." Torsten Müller-Ötvös, Chief Executive Officer, Rolls-Royce Motor Cars.
(Image: Roll-Royce)
In somewhat typical Rolls-Royce style, the luxury brand is refraining from using such common terms as crossover or SUV to describe Project Cullinan, and is instead calling it an "all-terrain, high-sided vehicle." Of course they're not fooling anyone with such terminology, so expect the new Rolls-Royce SUV to go on sale by the end of 2018 and deliveries commencing sometime in 2019.
(Image: Rolls-Royce)
| Edited by: Arjit Garg
Read full article