Time and again, Royal Enfield owners have ganged up to save the brand's image from misinformation, competitors and direct advertising, as seen in the case of Bajaj Dominar 400 'Hathi Mat Paalo' TVC. But too much love with a brand can also prove to be fatal for brands sometimes, as it has happened recently post the launch of Royal Enfield Classic 350 ABS Signals launch.
Royal Enfield recently launched the Classic 350 ABS Signals for Rs 1.61 Lakh in India to pay a tribute to the Indian Armed Forces. However, only a couple of weeks back. Royal Enfield also launched the Pegasus 500 Limited Edition based on the Classic 500 with some unique features to pay homage to the British Army and the two wheeler brand's involvement in WWII.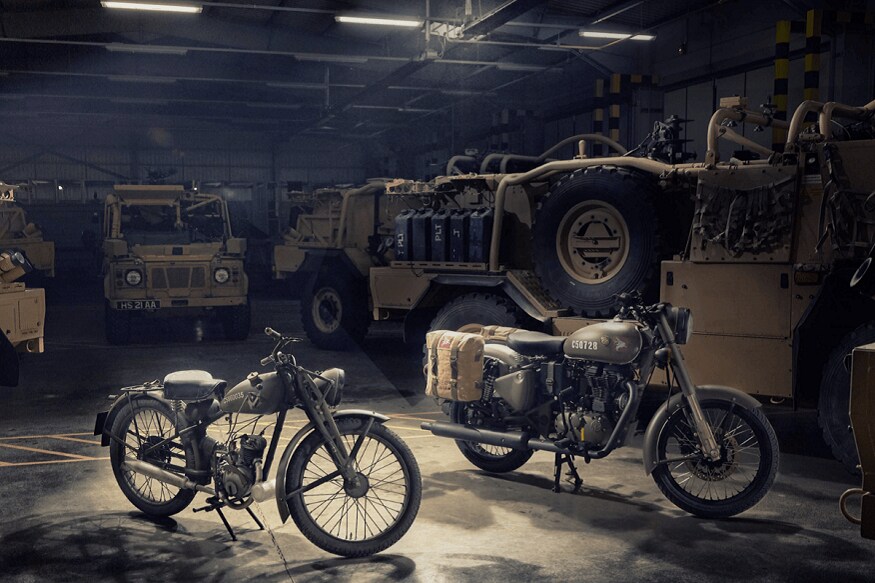 Royal Enfield Classic 500 Pegasus edition. (Image: Royal Enfield)
The Pegasus was limited only to 250 units was priced at Rs 2.40 Lakh, almost 80k more than the Classic Signals. Now a couple of owners have filed an open letter to Royal Enfield showing their anger towards the brand. The owners felt cheated by RE for launching Signals, similar to that of Pegasus, at a very low price. Here's what an owner said –
"Feeling really cheated. Why can't you guys didn't gave abs to just month before launched Pegasus. Really cheated. Also similar design. Then how Pegasus will be a special edition. Totally uninterested in RE brand.
You people dont know how much struggle we faced to get Pegasus. Firstly we waited and tried booking for July 10 and website crashed. And then no postponed booking date announcement by RE. Before taking delivery, you made us to go in to depression from excitement. Not everyone booked Pegasus are rich. We just booked for uniqueness and got a loans from banks to take this bike. Now I am not at all excited to take delivery.
We are expecting to take 2 decisions from your side.
Atleast callback the Pegasus bikes for abs fitment.
And give back our money which you people charged for uniqueness.
I don't want to hurt anyone but Pegasus owners are in full disappointment."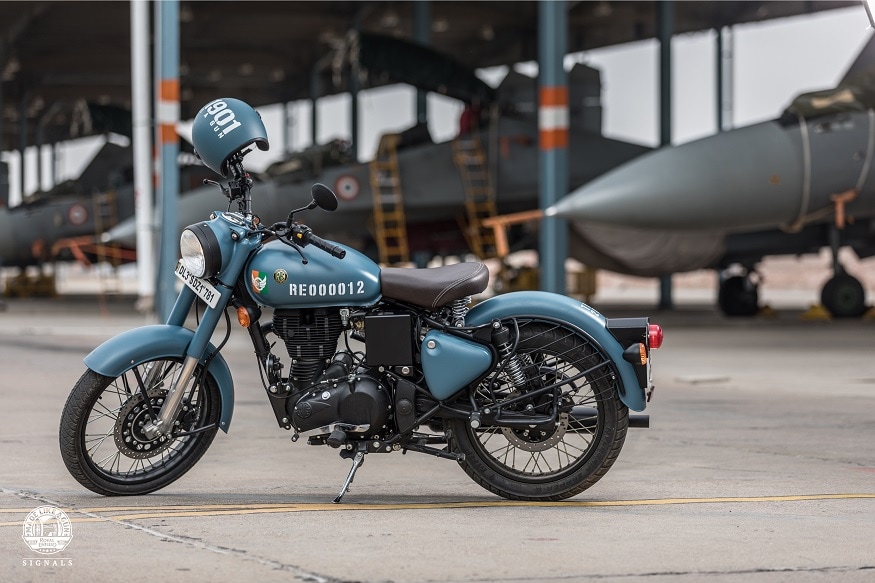 Royal Enfield Classic Signals 350. (Image: Royal Enfield)
Responding to customers, Royal Enfield said "We understand why you might feel that way, but we want to ensure we would not do anything to undervalue your prized possession. The Pegasus 500cc and Signals range share the same platform, but are unique in inspiration and design. Moreover, the Pegasus has a higher displacement."
This is when the owners decided to offer Pegasus for garbage collection as they are not happy with the response. "We've decided that if RE Signals is delivered to customers with this same design (with stenciled serial nos. & positioning of 2 logos at the front of fuel tank), we all will DONATE our Pegasus to the respective Municipalities of our respective cities & we will contribute to Swachh Bharat Abhiyaan.
If company doesn't keep value of their prestigious customers, we too will not keep the value of their most hyped bike. Clearly it is seen that they have used us as bait to increase their sales. If they are adamant about their pride, we too are very adamant about our decision."
We feel Royal Enfield should add ABS to the Pegasus as the international model does get an ABS. Else, the price it justified as the minimum difference between a 350cc and 500cc engine is Rs 50000, even in the standard version.
Source