Skoda already has something of a reputation for producing vehicles that are strong, safe and reliable, but that's now been taken to another level with a new version of the Superb Estate that's just been added to the range. Developed after three years of planning, development and testing in conjunction with a UK converter, this is a bullet and blast-resistant armored version of the popular estate car.
It may have taken some three years to arrive at the finished car, but this one offering bullet and blast resistance to its occupants is almost completely indistinguishable from a regular version of the Superb Estate. The car retains its main characteristics of being a spacious five-seater with an extensive cargo capacity, but adds bullet-resistant glass, high strength steel and composite materials to meet the needs of some very special customers.
Also Read: How To Enjoy a Memorable Weekend Road-Trip from Delhi This Summer: Tips and Tricks
Although clearly based on the standard 2.0 TDI 190PS Superb Estate, exact details of the conversion have to remain secret for obvious reasons. What we do know is the passenger cell has been thoroughly reinforced to the point where it meets the PAS 300 standard for ballistic and blast protection. The certification process is done at an independent facility, where the car is subjected to the firing of various types of ammunition as well as threats from blasts and fragmentation.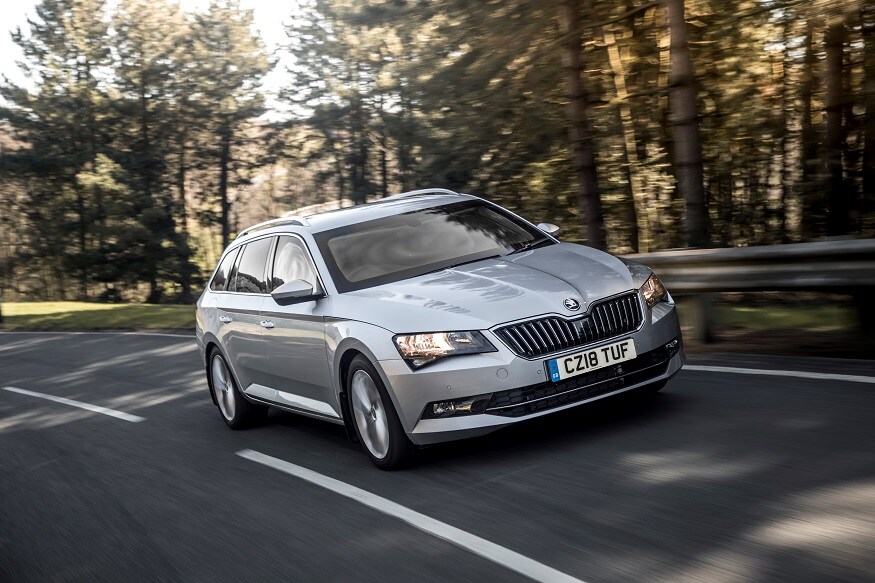 Skoda armoured Superb Estate. (Image: AFP Relaxnews)
Obviously, the upgrades add a considerable amount of weight to the car, so the suspension and braking systems have also been upgraded to cope with the weight while still delivering safe, accurate handling at high-speed. The armored Skoda also features wheels that can run even when the tires are flat, emergency lighting and a siren. On a more everyday note, these cars also have such contemporary essentials as an eight-inch touchscreen communications hub with GPS, Apple CarPlay and Android Auto compatibility.
Of course, all of this doesn't come cheap. A standard 2.0 TDI 190PS Superb Estate retails in the UK for £34,355 (€40,572/$46,900), but the final on-the-road price for one of the armored versions is an eye-watering £118,688 (€136,203/$157,483).