SUV Buyers can Relax Because Luxury Cars are not Getting More Expensive, at Least not Yet
The increased cess rates are not applicable until the appropriate legislation is introduced by the government and passed by Parliament.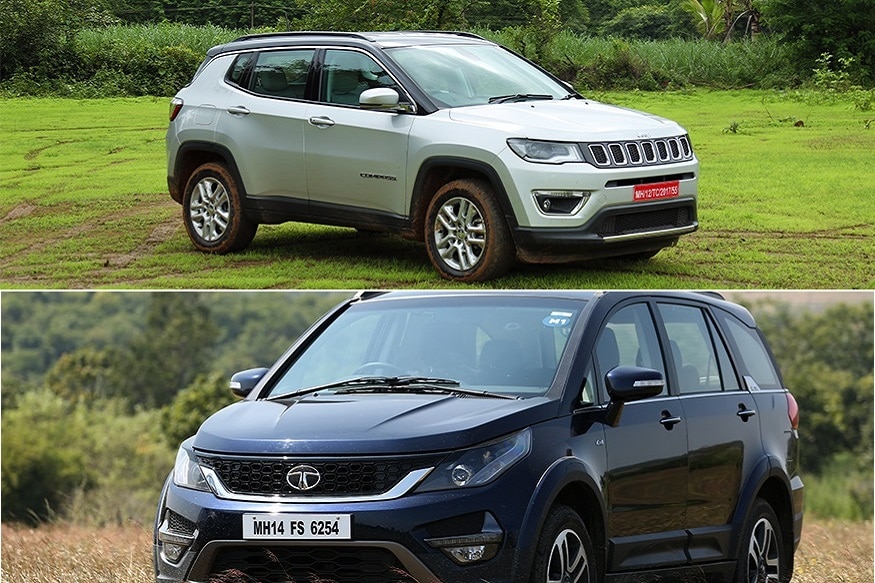 Image for representation only. (Image: News18.com)
Buyers of Sports Utility Vehicles and luxury cars can relax. Their cars are not going to get more expensive, at least not now. There were reports that the tax rate on luxury cars will be increased from 15% to 25%, however, that will have to wait until the appropriate legislation is introduced by the government and passed by Parliament. Until then, the cost will remain what it is currently.
In a note issued yesterday, the Finance Ministry said that:
"The GST Council considered the issue of cess leviable on motor vehicles in its 20th meeting held on the 5th of August 2017 and recommended that Central Government may move legislative amendments required for increasing the maximum ceiling of cess leviable on motor vehicles to 25% instead of present 15%. However, the decision on when to raise the actual cess leviable on the same will be taken by the GST Council in due course. In respect of motor vehicles, the maximum rate at which Goods and Service Tax Compensation Cess may be collected is 15%."
The last line in the statement is the operative part. The maximum cess (or ceiling) is currently 15%. Only Parliament can raise the ceiling by passing the appropriate legislation introduced by the government. However, there are only 3 more days left in the monsoon session. If the government does not do it now it will not be until the winter session till the required legislation can be introduced. The GST Council can only raise the cess once the ceiling limit is raised.
"The matter is not under consideration at this stage because a law to increase the ceiling rate has to be passed," a source in the GST Council told News18. "The current ceiling is 15% and it can only be raised by Parliament," the source added.
Cars are currently taxed at 28% and a cess of up to a maximum of 15% is levied on top of that. The cess is meant to compensate states for revenue loss, a part of the Centre's pledge to reimburse states for 5 years. This is cheaper than the pre-GST tax structure on vehicles that could be as high as 55%. Therefore, the price of SUVs and luxury vehicles came down after GST.
However, in order to raise revenue for compensation states, the government felt that raising the cess would be a good method since cars are anyway in the top tax bracket of 28%. However, raising the ceiling rate is the prerogative of Parliament.
Also Watch: Renault Lodgy Stepway Test Drive Review
| Edited by: Tushar Dhara
Read full article
Countdown To
Elections Results
To Assembly Elections 2018 Results