Tata Super Ace, Tata Ultra 814 and 1014 Launched in Malaysia
The launch was a key milestone for the Group in getting a foothold of the growing CV market in Malaysia.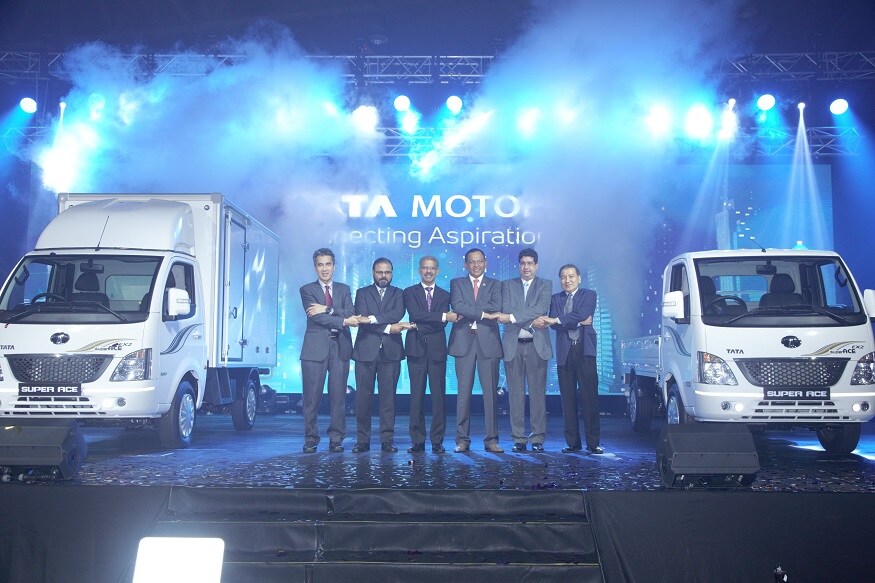 Tata Motors in partnership with DRB-HICOM launches three new commercial vehicles in Malaysia. (Image: Tata Motors)
Tata Motors along with its authorized distributor DRB-HICOM Commercial Vehicles has launched the Tata Super Ace and the Ultra range of commercial vehicles in Malaysia. The Tata Super Ace is a 1-ton mini-truck from Tata Motors, for inter-city and intra-city transportation solutions. Powered by a 1405 cc diesel engine, combined with a new body design. The Tata Super Ace is based on the popular Tata Ace mini-truck from Tata Motors. Having sold over a million units since it was first launched in 2005, the Tata Ace has been a preferred choice for last-mile transportation with a footprint spanning 28 countries across South Asia, Africa, and the ASEAN.
The Ultra 814 is based in Tata's Ultra platform and is powered by new generation NG 3.0 Lt CRDI engine coupled with the next-generation transmission. Available in 4.5T Payload with highest body option of 5.5M, Tata Ultra provides customers complete flexibility, for varying business requirements. The Ultra 1014 offers faster turnaround time and enhanced profitability for any goods carrying business. The driveline of the Ultra 1014, has the latest NG 3.0Lt engine with an output of 140 HP, a new-generation transmission with aluminum casing – the 6 Speed – G-550 overdrive gearbox, with a cable-shift mechanism and axle technology, with reduced weight, ensures superior performance and greater fuel efficiency for varied payloads.
Also Read: Top 5 Car Maintenance Tips to Keep Your Car Running this Summer
Speaking at the event, DRB-HICOM's Dato' Abdul Harith Abdullah, Chief Operating Officer, Automotive Distribution, Defence and Manufacturing & Engineering said, the launch was a key milestone for the Group in getting a foothold of the growing CV market in Malaysia.
"With these new products unveiled today, which are competitively priced with superior features, we are confident it will gain traction amongst our target users in the near term. DHCV's deep expertise in the area of importing, assembling and distributing foreign marques in Malaysia is well established since 1979.
Our local knowledge coupled with a robust dealer network across the country has been crucial to our success thus far. With our partner Tata Motors, we are confident about making a significant impact in the selected commercial vehicle categories and thus grabbing market share incrementally in what is a very competitive niche market. The economy is poised to grow this year which bodes well for our joint venture with Tata Motors."
Also Read: 2018 Audi RS5 Coupe Spotted in India, Launch on April 11
Harith added that they are very confident about the market acceptance of the new Ultra variants and specifically, Tata Super Ace which is expected to be popular with small business owners across Malaysia.
Commenting on the launch of the three new commercial vehicles, Mr. Rudrarup Maitra, Head – Commercial Vehicles, International Business, Tata Motors, said, "Malaysia is one of our key markets in South-East Asia and we are delighted to be a part of one of the fastest growing ASEAN nations. An integral part of our presence here is DRB-HICOM, a partner that has showcased tremendous enthusiasm and passion over the years. With this partnership, we can truly establish a long-term relationship with our customers in Malaysia. It gives us immense pleasure to chart out our growth story and expand our portfolio in this market. We are delighted to bring the three new commercial vehicles to Malaysia today."
Also Watch: Top Five Cars at New York Auto Show 2018 | Cars18
| Edited by: Ayushmann Chawla
Read full article