Tesla Inc to Offer Model 3's Fremont Plant as Collateral for Borrowing with Banks
The 5.3 million square-foot plant in Fremont, California would give banks a claim on one of Tesla's most valuable assets.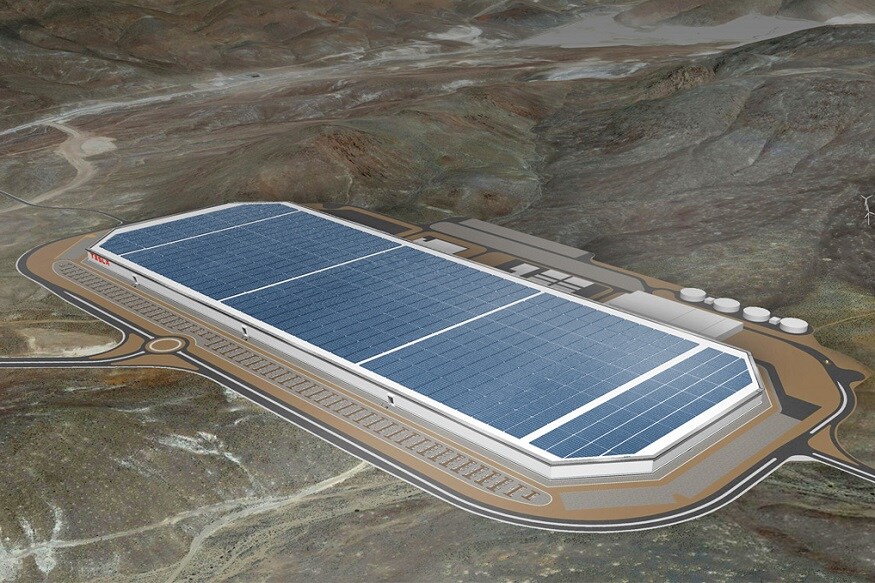 Tesla Gigafactory in Nevada- the factory where Tesla cars are manufactured. (Image: Tesla)
Tesla Inc has changed the terms of its borrowing agreement with banks to allow it to pledge its Fremont auto plant as collateral - a move seen by some analysts as an effort to boost liquidity, Thomson Reuters IFR reported. The electric car maker has just $543 million of the $1.8 billion credit facility left to use, according to a regulatory filing. But banks periodically review the amount they are willing to lend, and Tesla continues to burn through cash.
"While not clear at this point, we suspect that with the large upcoming cash burn in 2Q18, the banks have demanded additional collateral protection for Tesla to maintain its $1.8 billion facility," CreditSights analysts said in a note. "In doing so the banks are protecting themselves."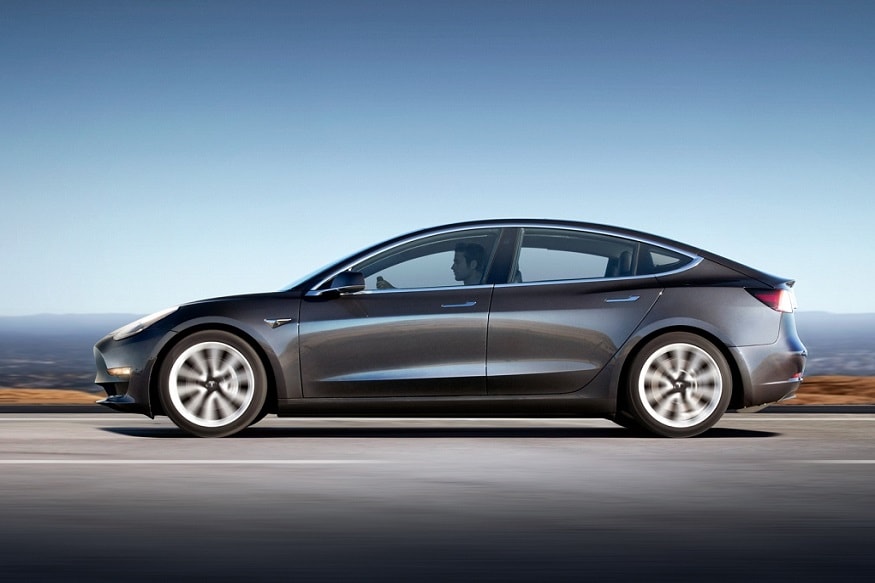 Tesla Model 3 comes with standard black paint.(Image: Tesla)
The 5.3 million square-foot plant in Fremont, California would give banks a claim on one of Tesla's most valuable assets. It is the production hub of Tesla's mass-market Model 3 sedan, which is seen as key for the company's path to profitability.
Tesla, however, is struggling to ramp up production of the car. It is trying to build 5,000 of the vehicles per week by the end of June and overcome manufacturing hurdles that have delayed its rollout.
Also Watch: Ladies of Harley!
"They are still going to burn cash for a couple of years," said Scott Roberts, head of high yield investments at Invesco, who does not own Tesla bonds. "They are shoring up liquidity before they need to probably because they think they will need it."
Chief Executive Elon Musk has promised investors that the company will swing to a profit in the third quarter, after accumulating losses for several quarters. He has also said the company does not need new funding, but many analysts and investors believe Tesla will need to raise more capital by the end of this year.
Tesla previously pledged accounts receivables, inventory, and equipment as collateral for the credit facility, which was signed by a group of nine lenders led by Deutsche Bank. It could offer up other valuable assets, such as its Gigafactory in Nevada or its intellectual property, to secure additional cash, CreditSights said.
Get the best of News18 delivered to your inbox - subscribe to News18 Daybreak. Follow News18.com on Twitter, Instagram, Facebook, Telegram, TikTok and on YouTube, and stay in the know with what's happening in the world around you – in real time.
| Edited by: Arjit Garg
Read full article