The Jaguar XJ220 Could Become a Collector's Item That Can Be Driven Everyday
There are no more spare tyres for the XJ220 left today, but Bridgestone is set to change that.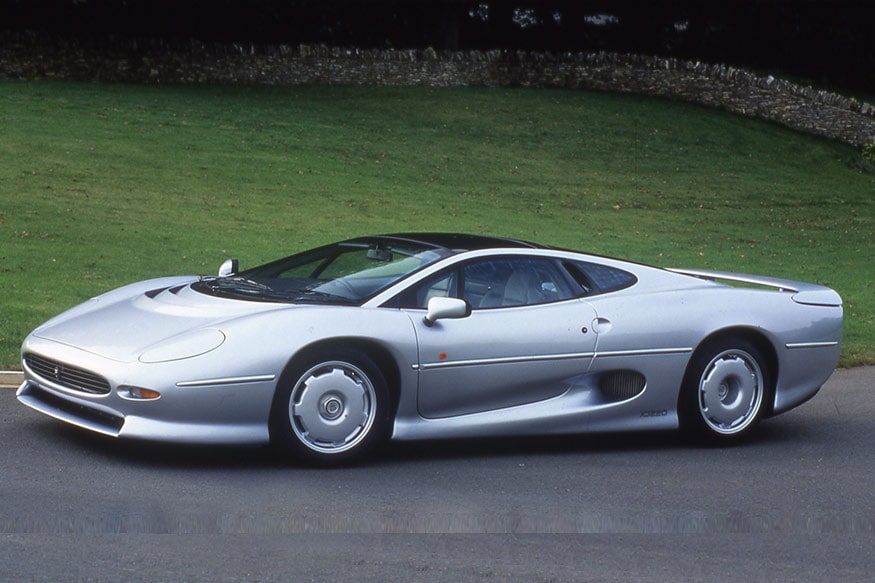 Jaguar XJ220. (Photo: AFP Relaxnews)
If you're the proud owner of a classic Jaguar XJ220 supercar then there's some very good news. Your car is about to go up in value and you're about to be able to drive it more often.
The fastest Jaguar ever built failed to make the desired impact when it first went on sale in 1992, but 24 years on, it is becoming a serious collectable, even in the US, where it has been legal to import since 2014.
However, it has one big problem. There are no remaining tires for it. One burnout too many or one puncture and it's all over.
Now Bridgestone, the company that made the original run of bespoke rubber for the car announced that it's put a team together to develop new rubber that can meet the car's ferocious demands.
"It's very important to keep such iconic vehicles running today," said Christophe de Valroger, Vice President Consumer OE at Bridgestone's Europe. "Technology has moved on significantly in the last 25 years and we believe we will be able to produce a tire that will keep the smile on the face of the enthusiast drivers of the XJ220."
The project team, which includes the car's original chief development engineer and test driver, is moving on swiftly and Bridgestone is aiming to have new tires ready in early 2017 in time for the XJ220's 25th birthday.
Also Watch
Read full article