The McLaren 570S Spider Unveiled, Goes 0-100 Km/h in 3.2 Seconds
The new McLaren 570S Spider have the same acceleration and top speed figures like its hardtop counterpart.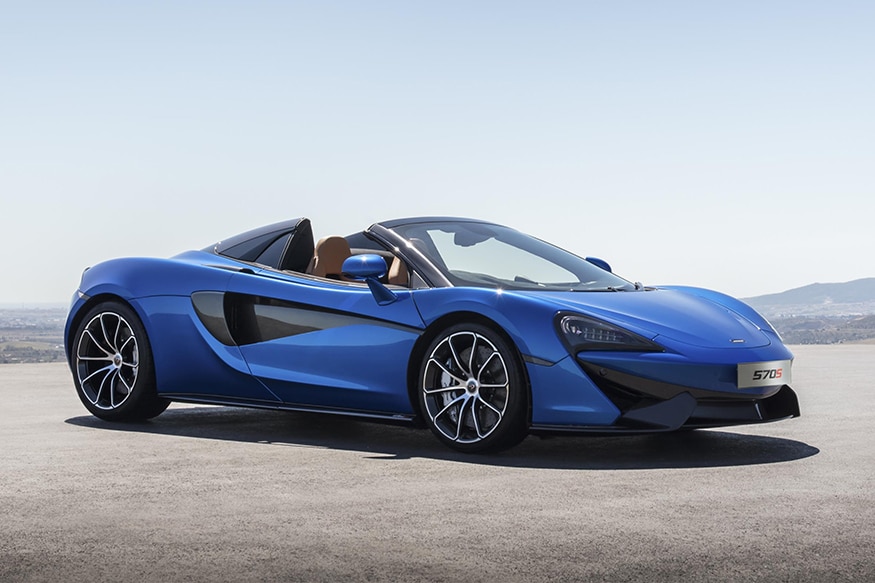 The McLaren 570S Spider. (Photo: AFP Relaxnews)
With acceleration and top speed figures that exactly mirror its hardtop counterpart, the new McLaren 570S Spider is an engineering marvel.
Chopping the top off a modern car robs it of structural rigidity – the stiffness that allows it to go into corners at speed and that protects occupants in an accident. Plus the addition of a fabric or metal folding roof and its raising and lowering mechanism then adds extra weight to the car so it's slower in a straight line too.
However, with the 570S Spider, unveiled ahead of its first official public appearance at the Goodwood Festival of Speed on June 29, McLaren claims that it's managed to build a convertible that's as good as the coupe. "This is a convertible without compromise," said company CEO, Mike Flewitt. "It's mid-engined layout and carbon fibre MonoCell II chassis guarantee the same thrilling dynamic performance and exceptional driver involvement enjoyed in a 570S Coupé."
So, the car can accelerate from 0-100km/h in 3.2 seconds (just like the coupe) and on to a top speed of 328km/h. In fact, in terms of performance data, the only time the Spider will fall behind the coupe is when racing with the roof down. Then the top speed is capped at 315km/h.
To ensure cornering and stopping are also on par with the coupe, McLaren has given the car a rear wing that stands 12mm taller to make up for the aerodynamic shortfall created when the roof is down.
And even though the car has 562bhp on tap, thanks to its phenomenal electronic suspension setup plus the company's brake steer technology that can stop the inside wheel from turning when cornering for added grip and stability, it's potentially an everyday driver.
A semi-practical supercar would bring the McLaren into the same category as the Porsche 911 Turbo Cabriolet and in that respect, if judged on performance figures, power-to-weight ratio and cost, the McLaren will come up trumps. The company has issued a guide price, in pounds sterling of £164,750 ($211,000) before optional extras or bespoke treatments.
"The McLaren 570S Spider is the most attainable McLaren Spider to date and adds yet another dimension to the McLaren Sports Series family," said Flewitt.
Also Watch
Read full article