These Muscle Cars at SEMA 2016 Are Making Sportscars Squeak Worldwide
They ar big, brawny, muscular and every bit intimidating as they can be. Oh, and they are bloody fast.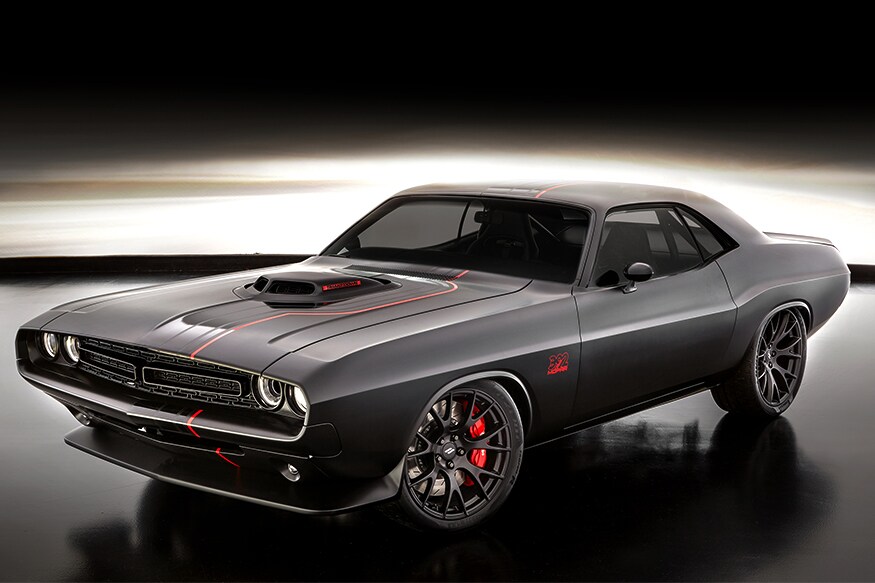 Dodge Shakedown Challenger. (Photo: AFP Relaxnews)
From 1000hp vintage Mustangs to artificially aged Dodge Challengers, old-school looks married to cutting-edge performance is quickly becoming the overriding theme of this year's SEMA show, especially where America's favourite muscle car marques are concerned. Here are some offerings that you need to know about.
Dodge Shakedown Challenger
Rather than bring an old model up to date, The Shakedown Challenger is a brand new car that Mopar has overhauled to look like the 1971 classic but with 2016 engineering know-how calling the shots. From the outside, it has the vintage 70s-style grille and front chin spoiler, an old-school hood-mounted air scoop, tail lights and boot-lid spoiler. What's more, the door handles and fuel cap have been 'shaved'. Inside, the cabin is awash with carbon fibre and custom gauges, plus a drag racing roll bar. Under the hood is a new 485hp Hemi crate motor mated to the transmission out of a Dodge Viper and for ease of access the whole body will lift off the custom made one-off frame.
Timeless Kustoms Vicious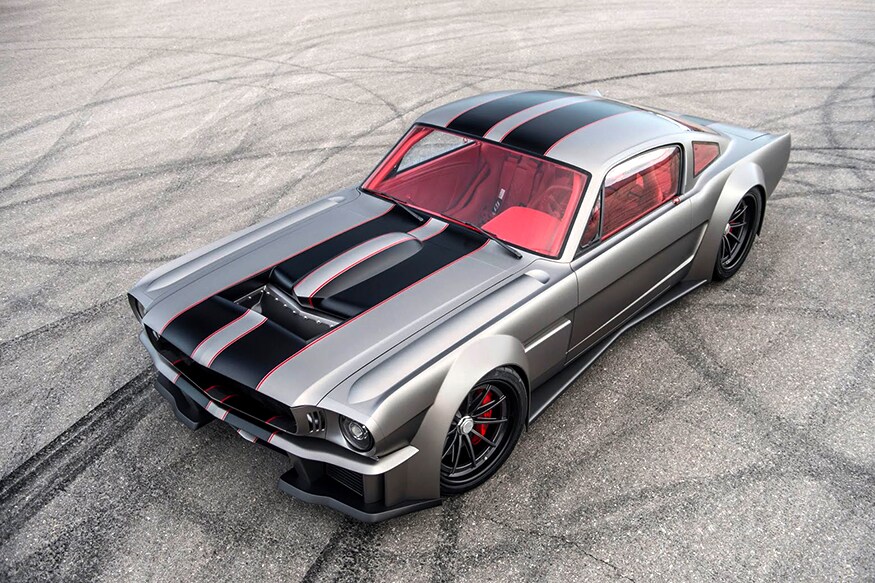 Timeless Kustoms 'Vicious' Mustang. (Photo: AFP Relaxnews)
Here's a company that clearly follows the Jeremy Clarkson mantra that there's no such thing as too much power. It's taken a 65 Mustang fastback and dropped a current generation Ford Performance 5.1-liter V8 under the hood. So far, so normal. But then there are the turbochargers – two Precision Turbo units – plus a Magnuson TVS supercharger. As well as having to get very creative with the hood design and seriously enlarging the car's front and rear track, the result is 1000hp going to the rear wheels via a paddle-shift transmission. Keeping all of that power in check is the suspension set-up from a Corvette, a new chassis and thankfully, huge carbon ceramic brakes. And thanks to some lashings of red leather and high-tech toys, the interior is as cosseting as the outside is aggressive.
Chevelle Slammer

Chevelle Slammer. (Photo: AFP Relaxnews)

Keeping with the old-school vibe, one of Chevrolet's SEMA 2016 studies is a heavily modified 69 Chevelle which at first glance looks stock. The chrome has been dialled back, panel gaps have been reduced and things like bumpers fit much more snugly. It also sits lower thanks to air suspension. But pop the hood and there's a new LT376/535 crate engine (based on the V8 in the current Corvette Stingray) running the show. It delivers 535hp (75 more than in the 'Vette) and is connected to, a rather smart, four-speed automatic transmission. Inside the car boasts a host of features and fittings lifted straight out of the current generation Camaro.
Camaro Slammer

Chevrolet Camaro SS Slammer. (Photo: AFP Relaxnews)
No, it's not a type of shot served at bars in Detroit, it's what happens when Chevrolet's in-house team push the design of the current Camaro SS to its logical limits. The body's been widened to accommodate 24-inch rear and 22-inch front wheels and the addition of air suspension means that the body literally hugs the ground. The phenomenal black exterior finish was achieved by adding flecks of white pigment to one of the three coats of paint while, like the Chevelle, the interior is bright red.
Also Read: These Modified Cars at 2016 SEMA Are Blurring the Lines Between Fantasy and Reality
Also Watch
Read full article