Top 5 Compact SUVs Under Rs 10 Lakh – Maruti Suzuki Vitara Brezza, Hyundai Creta and More
The compact SUV segment is the fastest growing segment in India and we take a look at the top 5 compact SUVs to buy under Rs 10 Lakh!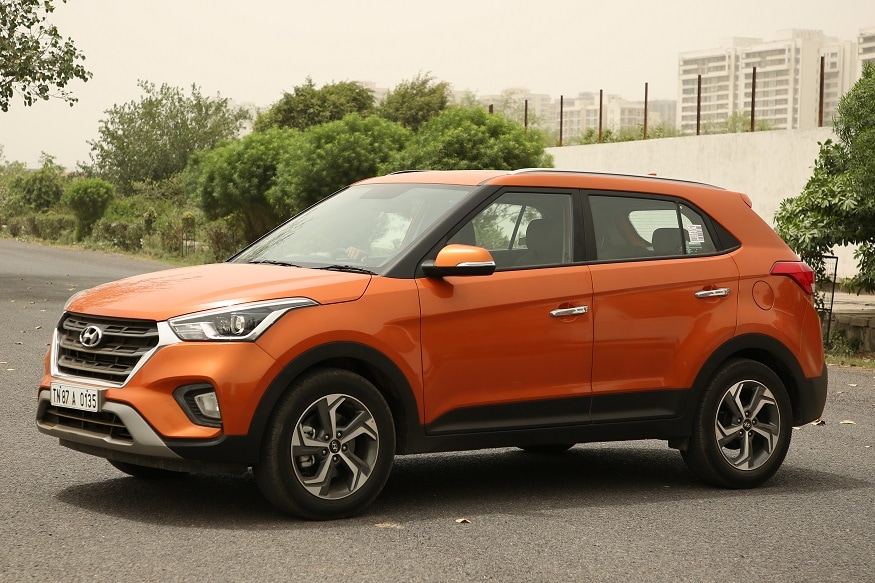 2018 Hyundai Creta SUV Facelift. (Image: Siddharth Safaya/News18.com)
Indian buyers are fast moving towards the SUV market, more particularly towards the compact SUV segment, which happens to be the fastest growing segment in India. As per a recent study, the compact SUV segment is growing at 75% annually, which makes it the biggest segment of the recent years. Ford EcoSport started the whole compact SUV trend in the country with the 1st generation product launched in 2013. Post EcoSport, Renault launched its off-road friendly compact SUV – Duster, followed by Maruti Suzuki to launch its Vitara Brezza that became the biggest product in the market. Hyundai also jumped the wagon with the Hyundai Creta. Then came the most affordable compact SUV – the Tata Nexon. With all the cars updated in the recent times, and especially with the addition of automatic gearbox (AMT/CVT/AT) to each of them, we take a look at the top 5 compact SUVs in India, including the cars like Maruti Suzuki Vitara Brezza and Tata Nexon. Here's the list!
Tata Nexon. (Image: Siddharth Safaya/News18.com)
Tata Nexon
Price – Rs 5.85 L – Rs 9.45 L
Following the new design strategy that Tata adopted a couple of years back, Nexon was launched in India as the brand's first compact SUV. What made Nexon such a disruptive product in the market is the fact that it comes with a brilliant price tag of Rs 5.85 Lakhs, undercutting its nearest rival by at least Rs 1 lakhs. But that doesn't mean the car is short on features. Tata Nexon is loaded with features to the brim, like the Harman Kardon sourced music system, standard airbags with ABS, wearable remote locking key and much more.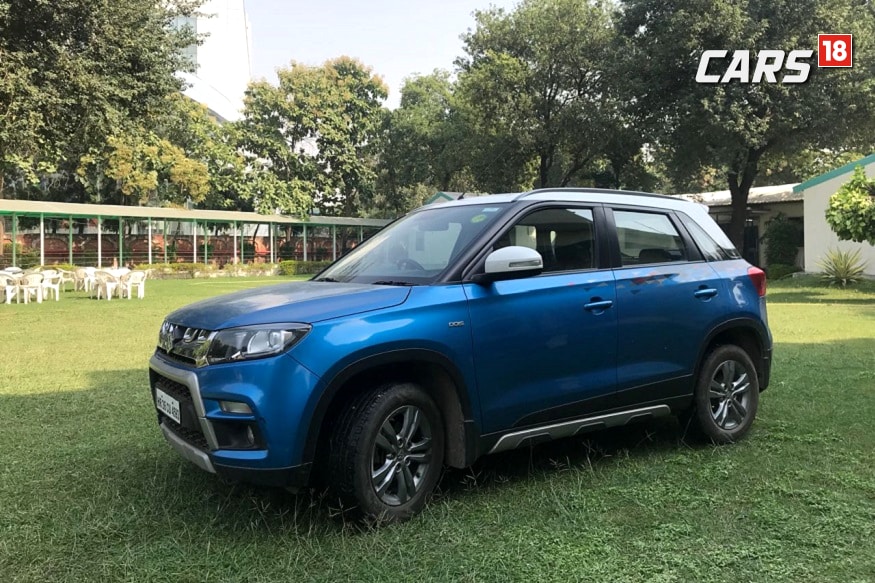 Maruti Suzuki Vitara Brezza. (Image: Ayushmann Chawla/News18.com)
Maruti Suzuki Vitara Brezza
Price – Rs 7.24 L – Rs 9.69 L
Ever since its launch, Maruti Suzuki Vitara Brezza has proved its mettle in the segment and has continuously retained the numero uno position in terms of the sales. Reasons are pretty obvious – for Rs 7.24 lakhs, you get a compact SUV with diesel engine having 24kmpl mileage and has all the features starting from the touchscreen infotainment system to automatic climate control and smart key entry. Maruti Suzuki will launch a petrol Vitara Brezza soon.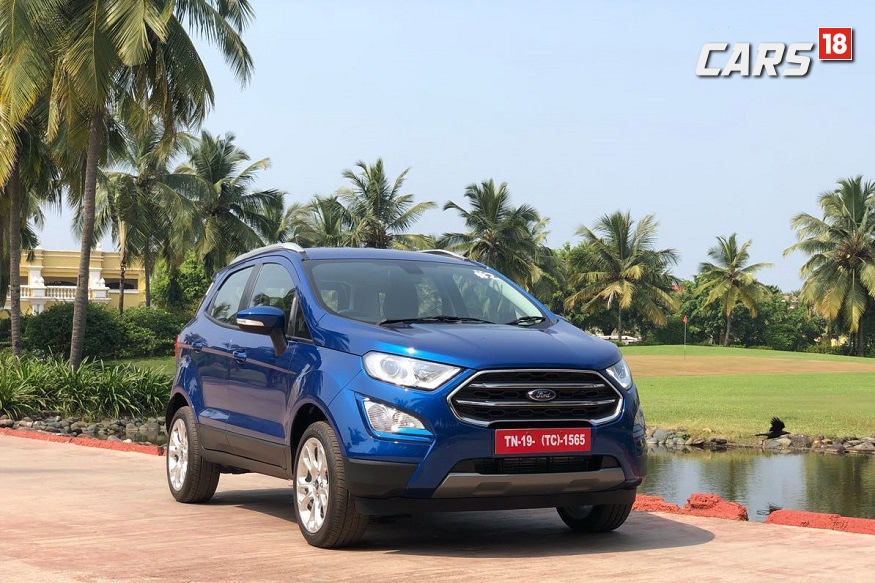 2017 Ford EcoSport. (Image: Siddhartha Sharma/News18.com)
Ford Ecosport
Price – Rs 7.31 L – Rs 10.99 L
Ford has just launched its all-new Ford EcoSport in India for a starting price of Rs 7.31 lakh. It was Ford that started the compact SUV trend in India with the launch of the EcoSport in 2013, followed by which, almost all the manufacturer launched their own SUVs in India. The new EcoSport comes with a host of cosmetic updates, including a new front fascia and updated interiors, with a dashtop touchscreen infotainment screen. There's also a new 1.5-litre Dragon engine.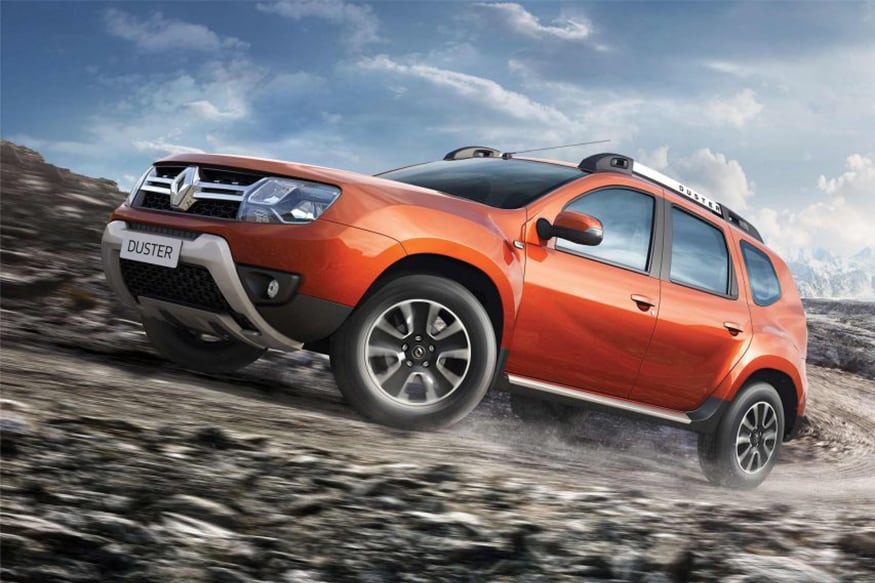 Renault Duster. (Photo Courtesy: Renault India)
Renault Duster
Price – Rs 8.42 L – Rs 13.66 L
While the compact SUV segment caters to mostly the urban buyers, there's one car that aims to tap both urban buyers as well as those who prefer going off-roading. The Renault Duster has been in the market for a while now and comes with an AMT gearbox and a functional AWD system. Priced at Rs 8.42 lakh, Duster has proved to be the saving grace for Renault in India. The Duster was also updated recently with sporty exterior and refreshed interiors.
2018 Hyundai Creta SUV Facelift. (Image: Siddharth Safaya/News18.com)
Hyundai Creta
Price – Rs 9.29 L – Rs 14.55 L
Probably the only SUV looking compact SUV in the list, the Hyundai Creta has always been a charmer as far as design is concerned. Often called the baby Santa Fe, the Hyundai Creta has a tall boy design and premium interiors. Where it lags though, is the pricing that makes it the most expensive compact SUV in India right now. It also doesn't offer a four-wheel drive system. However, Hyundai's interiors are what makes it so special.
Get the best of News18 delivered to your inbox - subscribe to News18 Daybreak. Follow News18.com on Twitter, Instagram, Facebook, Telegram, TikTok and on YouTube, and stay in the know with what's happening in the world around you – in real time.
Read full article