Top 5 Hatchbacks in India That Cost Less Than Rs 5 Lakh: Renault Kwid, Tata Tiago, Ford Figo & More
The number of choices in this price bracket are many, we tell you the best ones.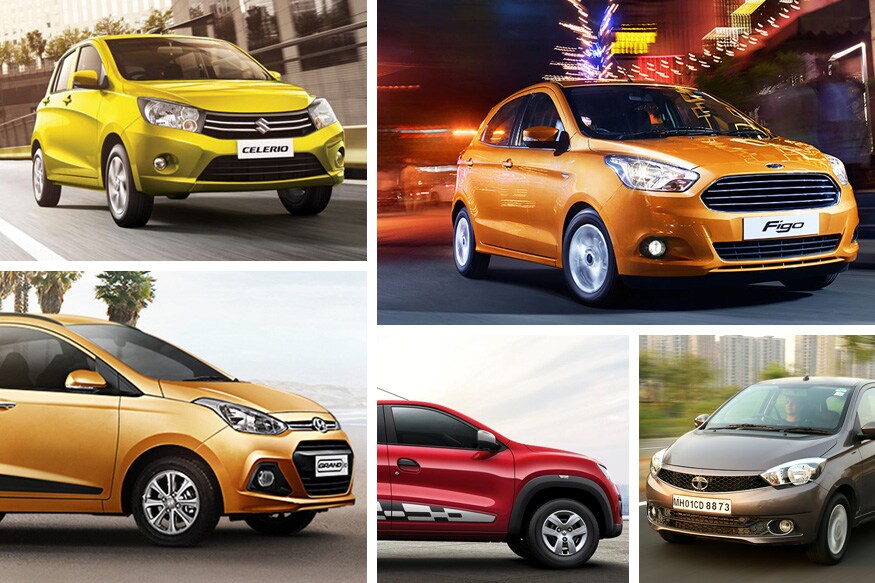 For representation purpose. (Image altered by News18.c0m)
The sub-Rs 5 lakh segment in India is arguably one of the important price points for automakers and car buyers alike. It is from here that companies witness maximum sales and it is also the segment in which most people buy their first car, which would be a hatchback.
Today, the variety of cars being offered is unlike ever before and the sheer number of options can often mean that a lot of time and energy of the buyer is spent in calculating the pros and cons of each product. We put together a list of top 5 hatchbacks in under Rs 5 lakh to help you choose your favourite car.
1. Tata Tiago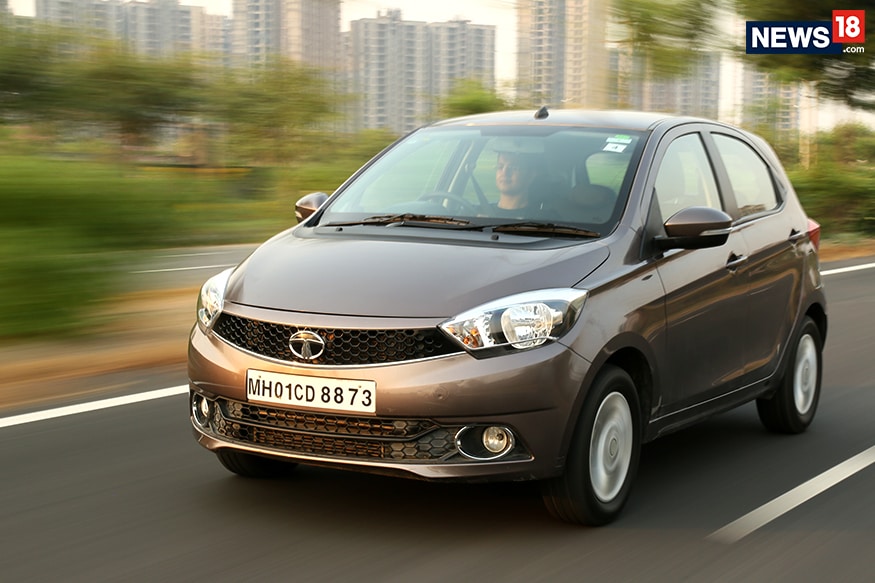 Tata Tiago. (Photo: Siddharth Safaya/News18.com)
Tata Motors have been working hard on redesigning their range in the country and the best product to come out as a result of that effort has to be the Tata Tiago. It sports the all-new 'impact' design language that makes the car look great and the interiors don't disappoint either. The car is loaded with features and comes with two engine options – 1.2-litre Revotron (petrol) and the 1.0-litre Revotorq (diesel) engine, both of which offer good power and efficiency figures.
Base Price: Rs 3.2 lakhs (ex-showroom, Delhi)
2. Ford Figo
Ford Figo. (Photo Courtesy: Ford India)
The Ford Figo is certainly the best-looking hatchback in its price segment in the country and that alone could be big positive, because if you are going to spend that kind of money, then you might as well have a good-looking car. On top of that, the fit and finish and the quality of materials used throughout the car are certainly impressive, making it one of the best value for money hatchbacks in the country, even if you look at much more expensive hatchback offerings. The best part, though, is the fact that you get airbags as standard even in the base variant of the Figo. If you want this in under Rs 5 lakhs, then you will get the 1.2-litre engine variant. There's also the 1.5-litre engine variant but that will cost upwards of Rs 5 lakhs.
Base Price: Rs 4.53 lakhs (ex-showroom, Delhi)
3. Renault Kwid 1.0
Renault Kwid 1.0. (Photo Courtesy: Renault India)
What's better than a 0.8? A 1.0, and that seems to be the case with the Renault Kwid's 1.0-litre engine variant. The Kwid was already a good car but it was only available with a 0.8-litre engine making it a tad bit underpowered, especially when you compare to the other offerings in this list. But given that it now has a 1.0-litre variant which is only available in the top-end variant, which means it gets all the bells and whistles from Renault, it has made a strong case for itself. The engine now has enough grunt for your everyday commute and given that you get a feature-loaded car at a reasonably accessible price tag, it's definitely worth a look.
Base Price (for 1.0-litre engine variant): Rs 3.82 lakhs (ex-showroom, Delhi)
4. Hyundai Grand i10
Hyundai Grand i10. (Photo COurtesy: Hyundai India)
The Hyundai Grand i10 made all sorts of right noises when it was launched a few years ago, simply because of the amount of tech it came loaded with and went on to become one of Hyundai's best-selling cars in India. It was so good, that even today, it appears to be a great choice in the segment.
Base Price: 4.91 lakhs (ex-showroom, Delhi)
5. Maruti Suzuki Celerio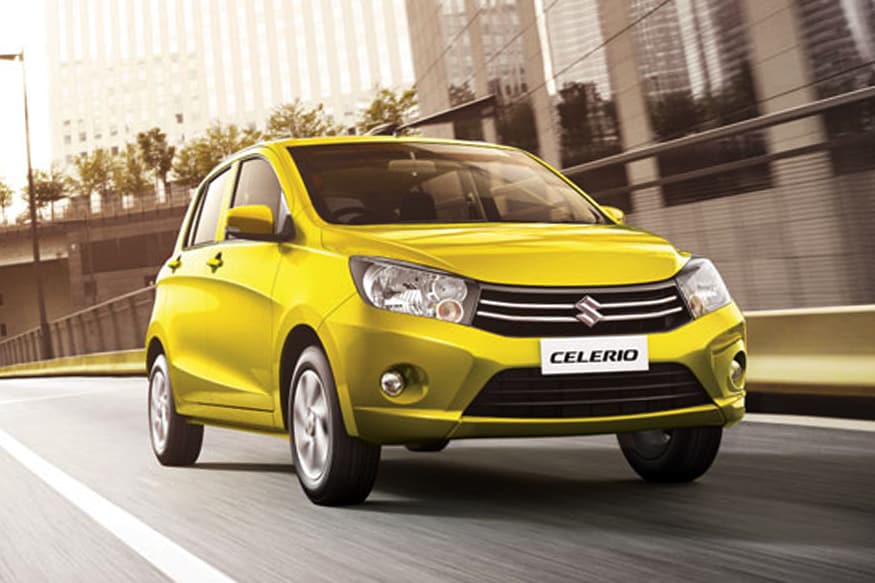 Maruti Suzuki Celerio. (Photo Courtesy: Maruti Suzuki)
If you talk about top hatchbacks in India, there can't be a list which does not have an offering from Maruti Suzuki. They are the undisputed champions in this segment and no one knows how to dominate it for years like them, when it comes to sales numbers. The Celerio was the first car in this segment to introduce now popular AMT transmission, or AGS as Maruti calls it. Available in both petrol and diesel engine options, it is backed the large dealership and service network of Maruti Suzuki in the country. It is also easy to maintain and will fetch good resale value whenever you decide to sell it.
Base Price: Rs 4.03 lakhs (ex-showroom, Delhi)
Also Watch
| Edited by: Manav Sinha
Read full article