Top 5 Most Expensive Motorcycles on Sale in India
Ever wondered which motorcycle would you buy if money wasn't a limiting factor? Well, we put together a list of the five motorcycles which would take the biggest chunk of money to own.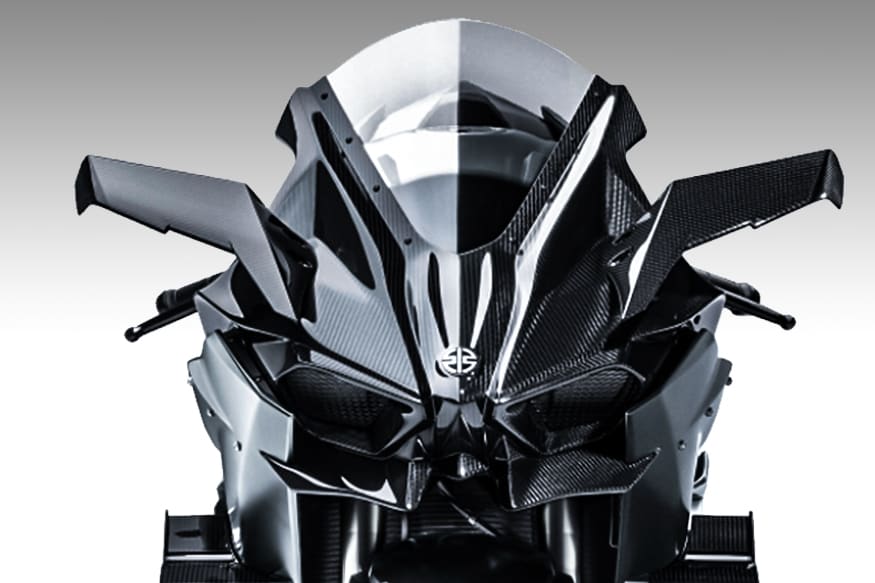 Kawasaki Ninja H2R. (Photo: Kawasaki)
When it comes to fancy motorcycles, you often have to shell out a large sum of money for them. But what if money was not a limiting factor? Just how much could you spend on a motorcycle in India?
Well, the list is actually quite long. But for the sake of simplicity, we have put together a list of the five most expensive motorcycles that are sold in India and have decided to exclude the motorcycles which are not on sale in the country "officially".
So without further ado, let's get right to it.
1. Indian Roadmaster – Rs 43,93,500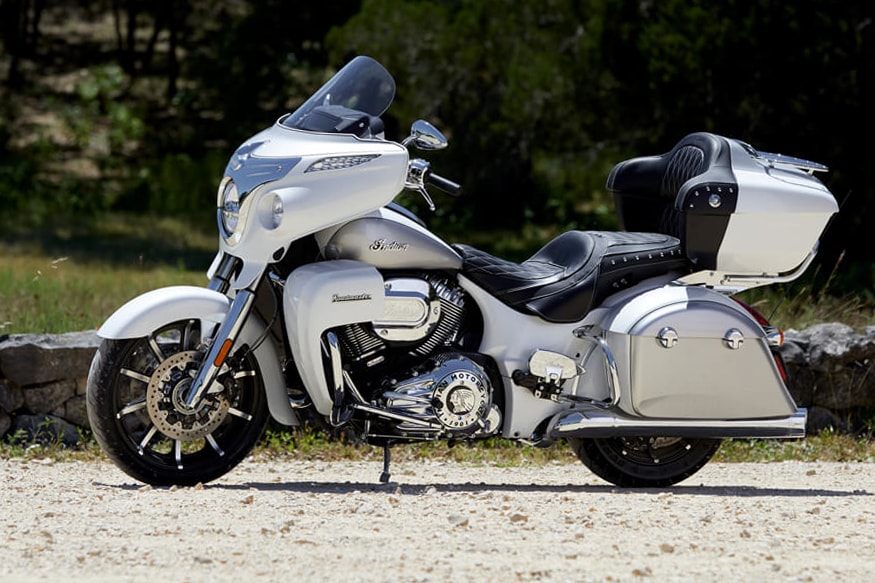 Indian Roadmaster. (Photo: Indian Motorcycles)
When the "least" expensive motorcycle on your list is worth almost a whopping Rs 44 lakh, you know this list is going to be exciting. Starting off, it is the Indian Roadmaster. Indian Motorcycles is an American company which is known to make some of the most luxurious cruisers on the planet. They have it all – big engines, lots of chrome and an unmissable road presence. Topping the range is the Indian Roadmaster which takes luxury to a whole new level.
It is powered by a 1811cc 'Thunder-Stroke' V-twin engine which makes 139 Nm of torque. In terms of features, the Roadmaster comes with features like keyless ignition, remote locking saddlebags, electronically operated wind deflector, tyre pressure monitor and adjustable floorboard. And, there are heated seats too with 10 individual settings for the rider as well as the pillion.
2. Harley-Davidson CVO Limited – Rs 49,99,000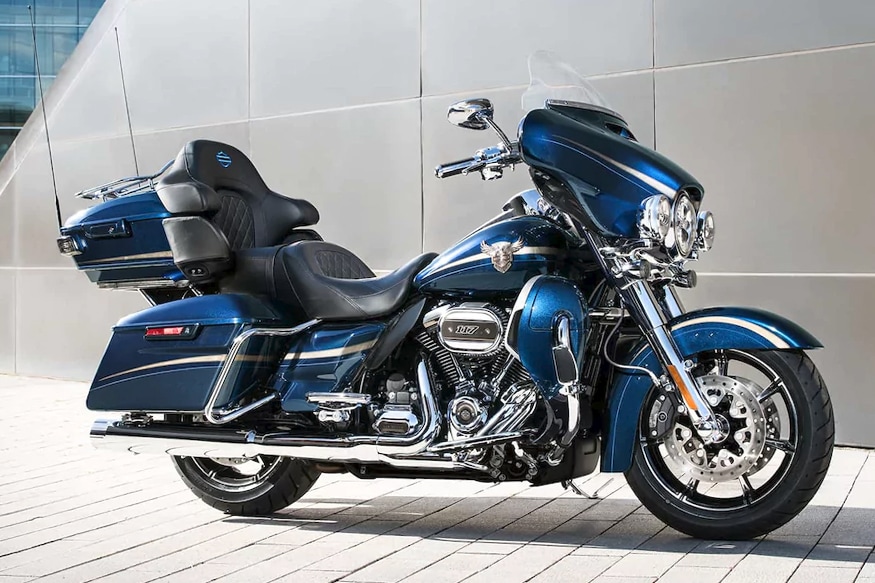 Harley-Davidson CVO Limited. (Photo: Harley-Davidson)
You cannot talk about luxury motorcycling and cruisers in the same sentence and not talk about a Harley-Davidson! The American motorcycle maker's flagship motorcycle is the CVO Limited and it costs Rs 1,000 less than Rs 50 Lakh. But, that's the ex-showroom prices which do not take into account the taxes that will be charged at this price. Just in case if you were wondering.
Developed by the company's Custom Vehicle Operations (CVO) division, the CVO Limited gets the biggest and most powerful engine on a Harley – a Twin-Cooled "Milwaukee-Eight 114" which is a 1868cc unit capable of delivering 168 Nm of torque. That's right, 168 Nm.
LED headlamp setup, cruise control, 6.5-inch touchscreen infotainment system, heated grips, security alarm system and a fairing that is called – Batwing. What more could you want?
3. MV Agusta F4 RC – Rs 51.91 Lakh
MV Agusta F4 RC. (Photo: MV Agusta)
Bringing some Italian flair at the number three spot is the MV Agusta F4 RC and it is worth over Rs 50 lakh!
Powered by a 998cc, four-cylinder engine taken from the standard F4, the engine has been tuned to produce 205 hp and 115 Nm of torque. It comes fitted with a race kit which brings things like a Termignoni titanium exhaust and a retuned ECU which can take the total power output to 212 hp. Only 250 of these are to be made worldwide. Weighing in at just 175 kilos, the bike is capable of going to speeds up to 302 km/h.
But it has to be the looks that make you want to cough up that kind of money. The F4 RC looks absolutely fantastic thanks to the styling which is based on the Reparto Corse World Superbike Championship team. Oh, and the electronics package that can be fully customised based on how the rider's needs.
4. Ducati 1299 Panigale R Final Edition – Rs 51,82,000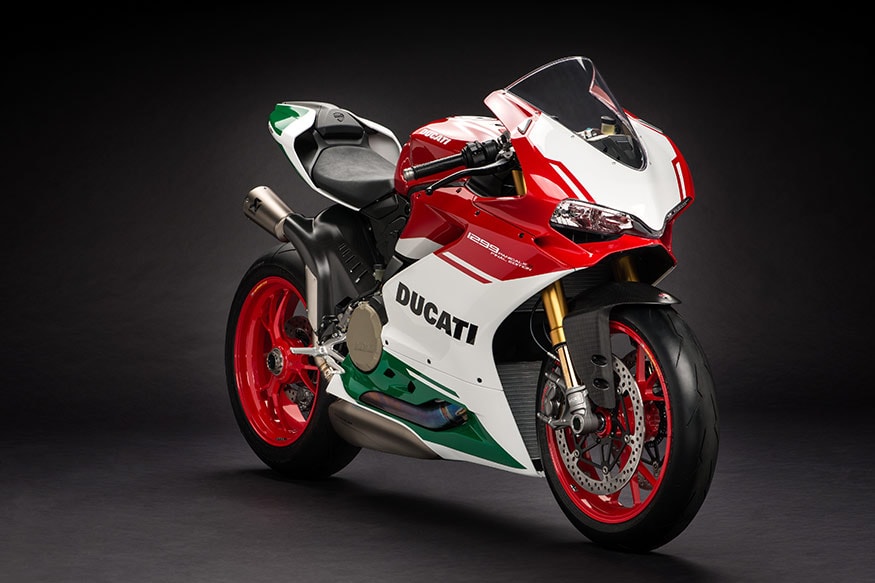 Ducati 1299 Panigale R Final Edition. (Photo: Ducati)
It was actually launched at Rs 59.18 Lakh in July 2017 but Ducati was kind enough to offer a discount of Rs 7.36 lakhs when the import tax on Completely Built Units (CBUs) was reduced. What? Rs 7.36 Lakh is 'meh' amount of money? Of course, you're reading this list and you'll probably spend that money on accessories on bikes like these.
Anyways, back to the point. The Ducati 1299 Panigale R Final Edition was the last Hurrah of the Italian automaker for their flagship product. As a result, they went all guns blazing on it and you know what happens when Italians get to that. The bike was fitted with the Final Edition Superquadro unit which pushes out 209 hp at 11,000 rpm and a torque of 142 Nm at 9,000 rpm. The electronics package features the Bosch Inertial Measurement Unit (IMU) and is equipped with ABS Cornering, Ducati Wheelie Control EVO (DWC EVO), Ducati Traction Control EVO (DTC EVO) and Engine Brake Control (EBC). These systems have default settings linked to the selected Riding Mode (Race, Sport and Wet) but can be personalised as desired.
5. Kawasaki Ninja H2R – Rs 69,80,000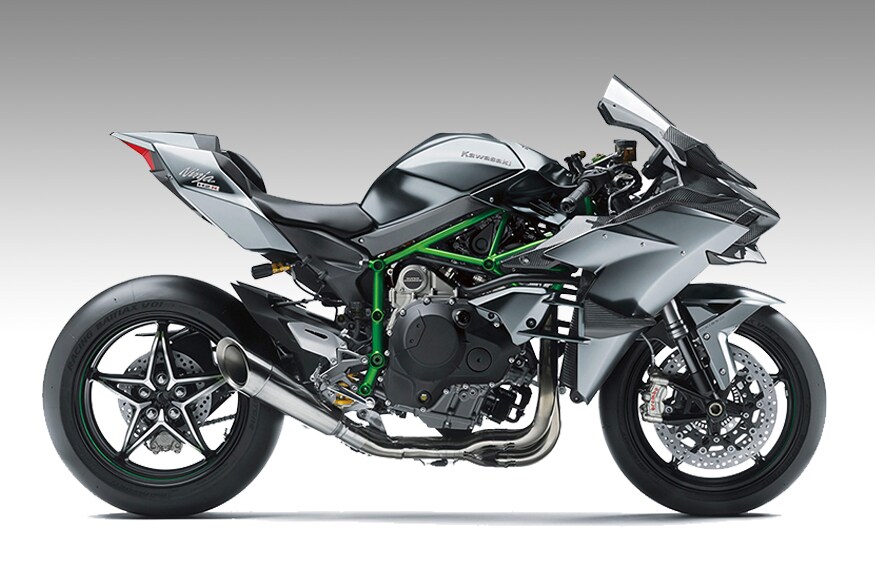 Kawasaki Ninja H2R. (Photo: Kawasaki)
The 2017 edition of the Kawasaki Ninja H2R came with minor updates. Updates like the addition of rear Ohlins suspension which had a 22-step adjustment. 22! Did you just call that a minor update? Seriously?asasd
Drenched with Carbon Fibre, the motorcycle is when the Japanese went all guns blazing and made the whole world want to individually thank the person in Kawasaki who gave the green light to this project. The mechanics of this bike will blow your mind. It has a 998cc 4-cylinder engine which is SUPERCHARGED! It makes, ahem, 317.1 horsepower at 14,000 RPM and 165 Nm of torque. All that power is sent to just one wheel. To keep it from flying off on to the moon, there's a lot of clever aerodynamic stuff going on and you can see that from the spaceship-like front fairing. That fairing, by the way, is said to cost as much as a Kawasaki Ninja ZX-10R – which is a litre-class superbike by itself.
To give you an idea of what it this power can do, the Kawasaki Ninja H2R goes to 400 km/h. In just 26 seconds. Let that sink in for a bit.
Honorary Mention
Ducati 1299 Superleggera – Rs 1.12 Crore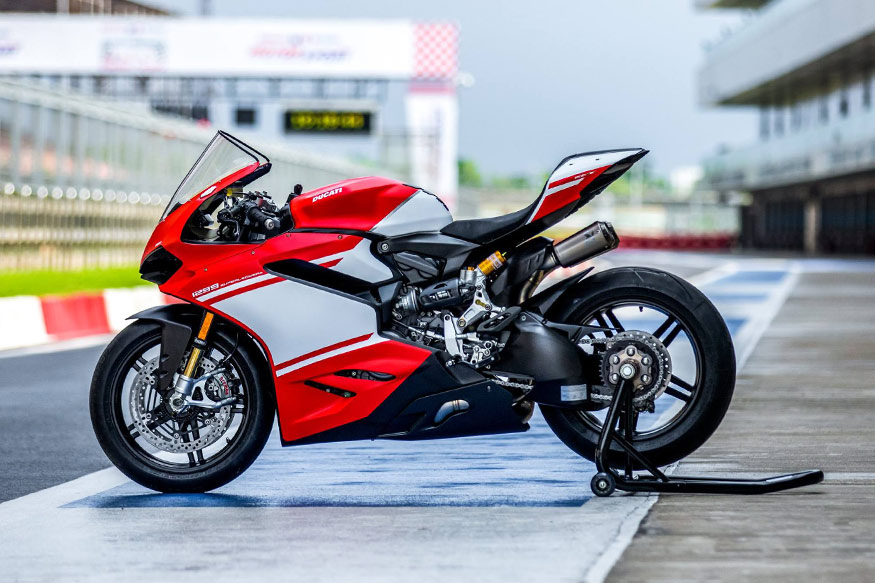 Ducati 1299 Superleggera. (Photo Courtesy: Facebook/Ducati India)
We could have written that cost in digits and not used the word crore, but that was too many digits.
The most extreme Ducati made by Ducati for the road - the 1299 Superleggera costs a whopping Rs 1.12 Crore. Only 500 units of this bike were to made and this was
also available for India
. And,
it was actually purchased
by Vikram Oberoi, Joint Managing Director at Oberoi Group of Hotels. It was unit number 209.
Initially unveiled at the EICMA 2016, the bike is one of the most extreme and powerful performance motorcycles in the world. The reason for that is that the company has worked on the good old power to weight ratio of the motorcycle.
It is powered by a 1,285cc L-twin Superquadro engine that delivers 215 horsepower and 146.5 Nm of torque and weighs a mere 156 kilos (dry). To give you an idea of how fast the motorcycle is, the 1299 Superleggera can go from 0-100 km/h in about 2 seconds.
The 1299 Superleggera is the first motorcycle from the brand that has a carbon fibre swingarm, monocoque frame, fairing and wheels. The overall weight has been kept in check through a fuel tank that has aluminium and titanium bits. Even the screws have been moulded out of titanium.
Also Watch:
| Edited by: Manav Sinha
Read full article
Countdown To
Elections Results
To Assembly Elections 2018 Results