Top 5 Most Fuel Efficient Petrol Cars in India – Maruti Suzuki Alto, Renault Kwid and More
Here's a list of the top 5 most fuel efficient petrol cars in India, with mileage exceeding 23 kmpl.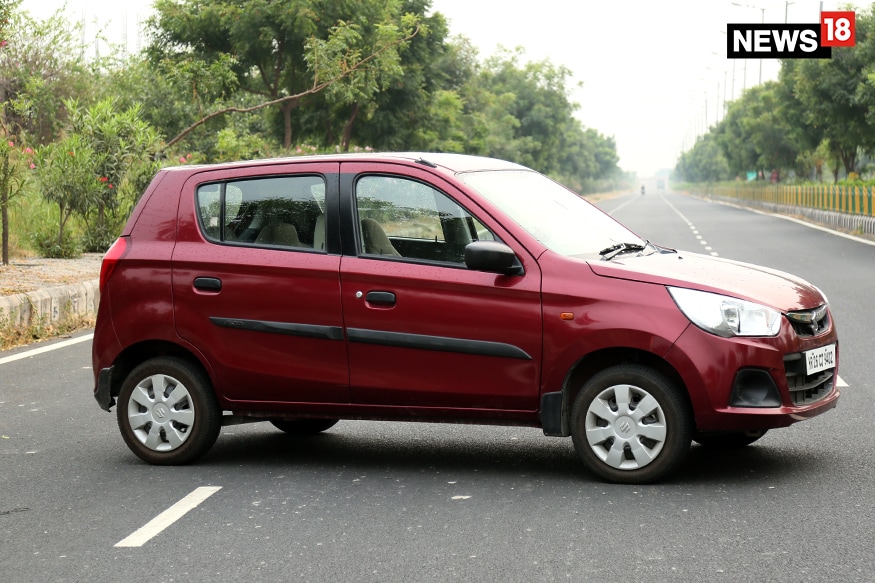 Maruti Alto K10 Side Profile (Image: News18.com)
Even though the diesel cars are more expensive than their petrol counterparts in India, people prefer diesel- fuelled cars because of two main reasons – 1) Diesel is cheaper to refill 2) Diesel cars have high mileage when compared to the petrol cars. This is a reason why people with a budget constraint or people with low running prefer petrol cars over diesel cars. The percentage of such people in India is quite high, and they had to compromise big on the mileage.
To lure customers from stop buying diesel cars and promote petrol cars (which also happens to be the less polluting fuel), manufacturers in India are working hard on launching more and more fuel efficient cars, as compared to what they were producing a couple of years back. Back in 2015, Renault broke the glass-ceiling by launching India's first petrol fuelled car with mileage exceeding 25 kmpl, a record it still holds. However, there are more cars that deliver 23+ kmpl (ARAI certified) mileage. Here's a list of the top 5 most fuel efficient petrol cars in India-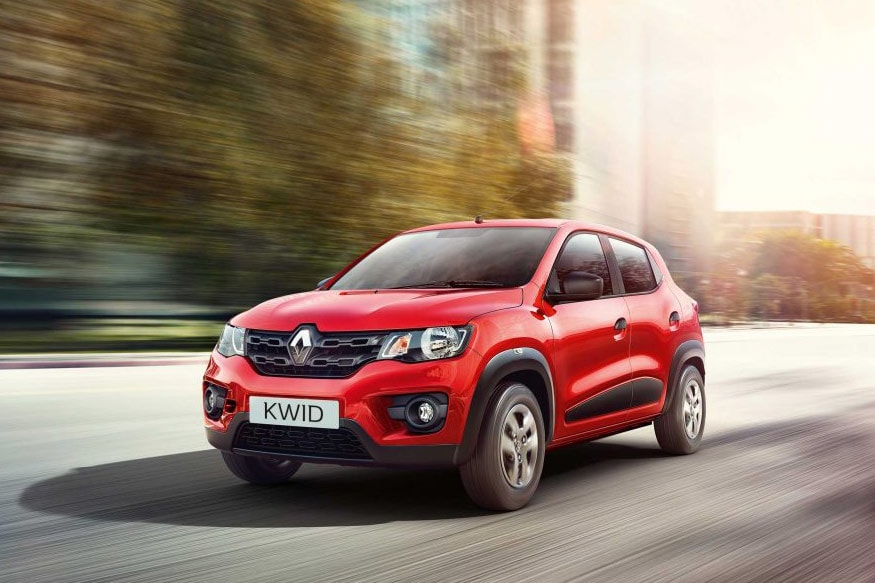 Renault Kwid. (Image: Renault India)
Renault Kwid
Mileage - 25.17 Kmpl
Maruti Suzuki Alto has long been the poster boy of budget hatchbacks in India and none of the rivals could come close to the brand, let alone challenge it. However, Renault changed the equation by launching the Kwid, a perfect combination of affordability, looks, features and space. After launching the 800 cc Kwid, Renault increased the appeal of the brand by launching an AMT gearbox with the 68hp, 1.0-litre engine. The Kwid delivers a mileage of 25.17 kmpl, the highest in India among the petrol cars.
Also Read: World's Most Expensive Number Plate for Sale at Rs 132 Crore, Worth 4500 Maruti Suzuki Alto!
Maruti Suzuki Alto 800
Mileage - 24.70 Kmpl
The Maruti Suzuki Alto is a long standing champion of budget cars in India. So much is the liking of the product that the Alto is the most sold car in India – ever – and it continues to dominate the sales chart by continuosly crossing 20000 units monthly. Maruti Suzuki is known for manufacturing some of the most fuel efficient cars and the Maruti Suzuki Alto 800 is the testimony with a mileage figure of 24.70 kmpl.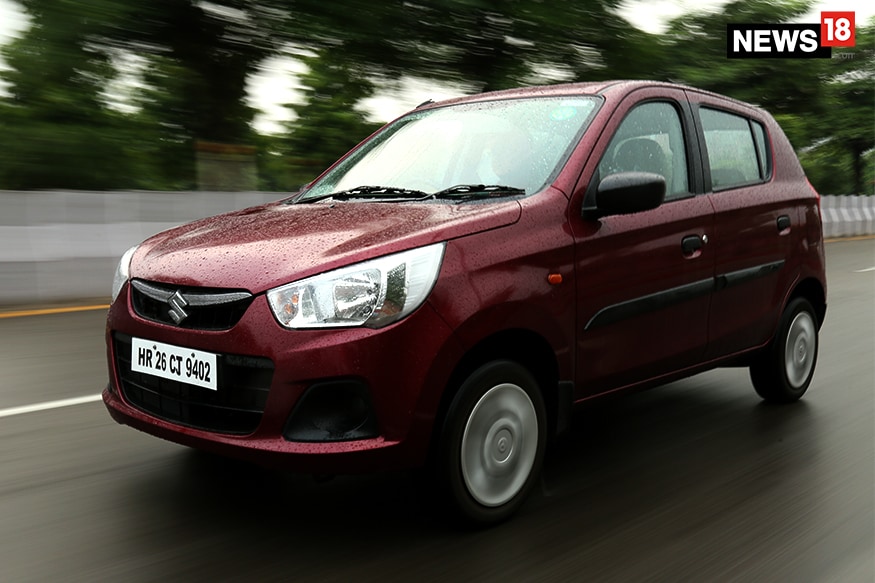 Maruti Suzuki Alto K10. (Photo: Siddharth Safaya/News18.com)
Maruti Suzuki Alto K10
Mileage - 24.07 Kmpl
Another Maruti Suzuki on the list is among the first budget cars in India to get an AMT gearbox. Maruti Suzuki has long been selling the Alto brand in India and post launching the 800 cc Alto, Maruti added a new K10 engine to the small hatchback line-up, followed by the addition of an AMT gearbox. The 68hp, 1.0-litre K10B petrol engine deliver a great mileage figure of 24.07 kmpl. The AMT variant delivers the same output and is priced for Rs 4.06 lakh (ex-showroom, Delhi).
Tata Tiago AMT
Mileage - 23.84 Kmpl
The previous couple of years have been a turning point for most of the auto brands in India, as they launched their best selling products in this time frame. Joining Renault was the Tata Motors with the Tiago compact hatchback, which was well-received for its attractive design, spacious cabin and aggressive price tag. Tata added an AMT gearbox to the 1.2-litre Revotron petrol motor that delivers 23.84 kmpl mileage and starts at Rs 4.79 lakh (ex-showroom, Delhi).
Also Read: Ford Freestyle 1.2L TiVCT First Drive Video Review!
Maruti Suzuki Celerio
Mileage - 23.1 Kmpl
Last on our list is yet another Maruti Suzuki product, making it a total of 3 cars from the India's largest selling brand on this list. The Maruti Suzuki Celerio was the first affordable car in India to get an AMT gearbox and gets the same 1.0-litre petrol engine as the Alto K10. The AMT mated engine delivers 23.1 kmpl mileage and is priced for Rs 4.92 lakh (ex-showroom, Delhi). Maruti Suzuki also added the CelerioX model in the line-up recently and it has the same mileage figure as the regular Celerio.
*Note - All mileage figures are ARAI certified. 
Also Watch:
| Edited by: Arjit Garg
Read full article
Countdown To
Elections Results
To Assembly Elections 2018 Results