Top 5 Myths Related to Electric Vehicles Debunked - A Formula E Analysis!
Formula E, the all-electric car racing series has gathered top EV myths, misconceptions and misunderstandings and debunked them using help from EV experts.
ABB FIA Formula E Gen2 race car. (Image: Formula E)
Believe it or not, electric vehicles (EVs) have been around for quite some time - not far off 200 years, to be precise. When Scottish inventor Robert Anderson first cobbled together a horseless carriage, powered by non-rechargeable batteries between 1832 and 1839, a string of all-electric cars and concepts have followed since. Had it not been for Henry Ford popularizing the combustion engine in 1908, then the chances are we'd all be driving EVs long before now.
Also Read: Tesla Hits Parked California Police Vehicle; Driver Blames 'Autopilot'!
While 110 years later EVs are well and truly on the rise, why, after nearly two centuries are they still shrouded in mystery and misunderstood? Formula E, the all-electric car racing series has gathered top EV myths, misconceptions and misunderstandings and debunked them using EV experts help. Here's the top five electric-vehicle myths and clarifications-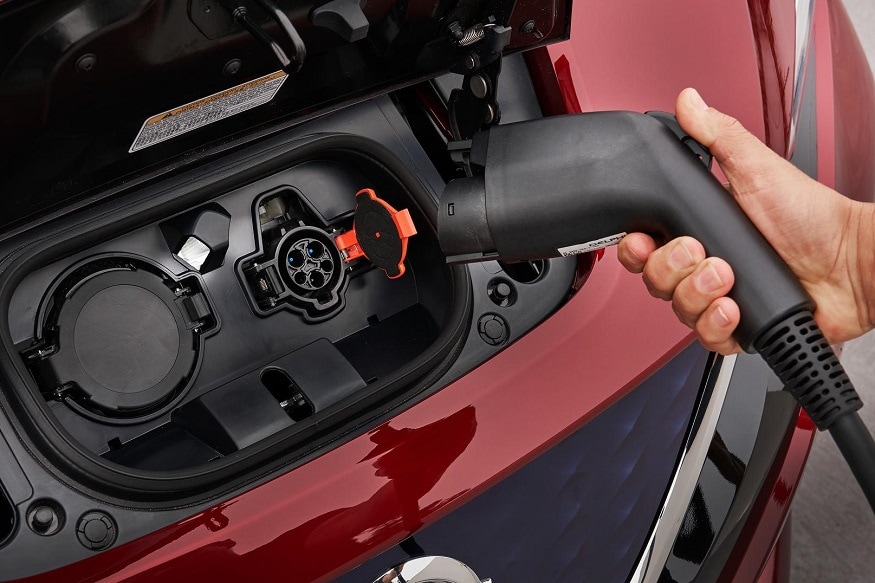 New 2018 Nissan Leaf EV Charging Port. (Image: Nissan)
1. Can you drive an EV in the rain?
Yes! Despite the fact that Formula E has successfully managed to swerve a wet race for all 41 E-Prix, you can indeed drive an electric car in the rain, which is good news considering there are
millions of them driving around in all kinds of weather conditions as we write this. Electric Cars are completely water proof and can be driven across all the weather conditions.
2. Don't they all just run out of battery?
We're not exactly scientists, but, as a general rule, if you put fuel in, you get places. It's the same for combustion engine cars, and electric vehicles. With the current crop of electric cars capable of clocking up hundreds of miles on a single charge - such as Jaguar's I-Pace, which has a range of 400km - modern EVs are certainly capable contenders for the daily commute. At the end of the day, you have recharge them to keep them rolling.
Also Watch: Volvo XC40 Review!
3. EVs are so slow!
Ever see NIO's EP9 hypercar smash the record for the fastest street-legal car around the Nurburgring in 2017? The EP9 can accelerate to 100km/h in just 2.7-seconds and go on all the way to 312km/h. That's faster off the mark than a Porsche GT2 RS, a Ferrari F12 TDF and a Lamborghini Aventador, just to put things in perspective. Even the Elon Musk owned Tesla Motors has cars that
can go from 0 to 100km/h in just 1.9-seconds, faster than a Bugatti Chiron!
4. EVs don't make any sound!
True to some extent, the electric cars are powered by batteries and there's hardly any sound that is similar to combustion engine cars. However, there's a weird sound that you may have heard while watching a Formula E series. Yes, an excitement of sorts is not there as far as aural fun is concerned, but they do give a sense of responsibility by producing no emissions at all.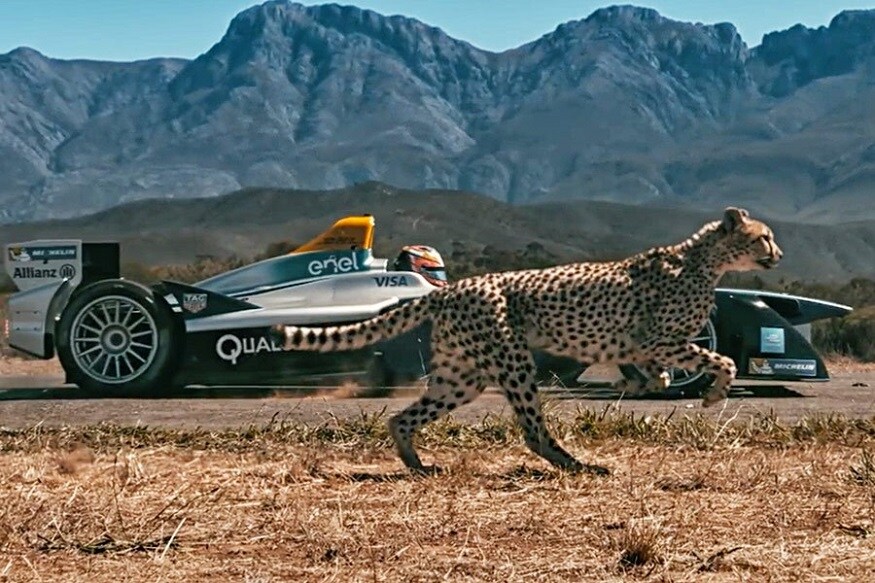 Cheetah vs Formula E race car. (Image: Formula E)
5. EVs will never catch on!
Back in 2013 when Formula E held its first ever race on the streets of Beijing, the same was said then. But, five years and 41 races later, with eight global EV car manufacturers on the grid and another two - motorsport masters Porsche and Mercedes-Benz - joining in 2019, EVs are catching up. And not only in motorsports, EVs are becoming a regular in daily commute with cars like Tesla, Nissan Leaf and more.
| Edited by: Arjit Garg
Read full article
Countdown To
Elections Results
To Assembly Elections 2018 Results