Toyota Camry and Avalon to Get TRD Treatment, Showcase at 2018 LA Auto Show
A TRD-treated Toyota Camry and Avalon have been teased for the 2018 LA Auto Show.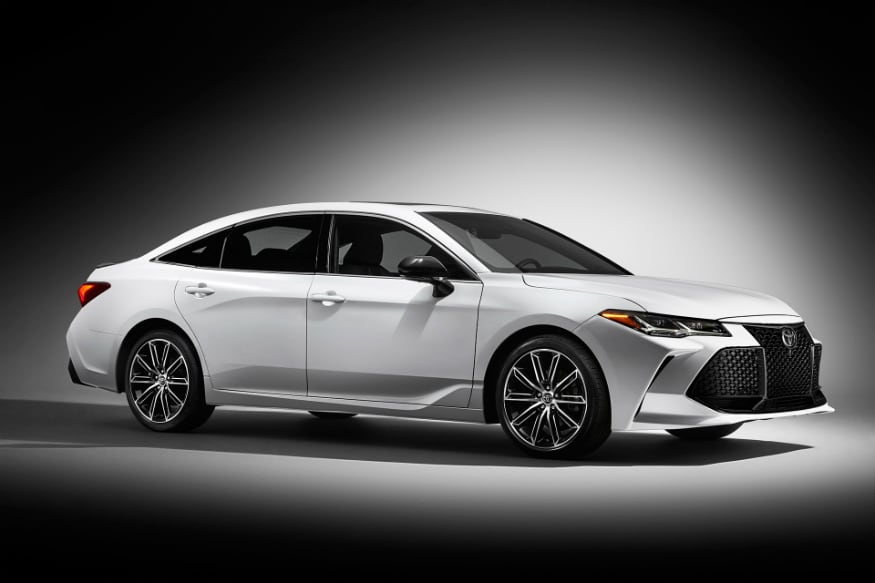 The Toyota Avalon is getting an upgrade for the LA Auto Show. (Image: AFP Relaxnews)
A TRD-treated Toyota Avalon and Camry have been teased for the 2018 LA Auto Show. What better place to tease impressive vehicle upgrades than...Twitter? The application is proving to be the ideal place to reveal everything from political policies to new gadgets, and Toyota is jumping on that bandwagon.
Yesterday, Toyota USA teased an Avalon and Camry upgraded by the Toyota Racing Development. TDR is known for providing vehicles with handsome upgrades that generously improve performance, but no details are available yet.
Cosmetically, both Avalon and Camry have seen some changes in 2018: new front splitters and wheels. Without a doubt, aesthetically, the models look a bit more hardcore, but Toyota hasn't revealed if anything else has been beefed up.
With the TRD modifications that the company made to the Subaru BRZ back in July (new breaks, dampers, and exhaust), we can assume that these souped up models will be just that -- souped up.
The LA Auto Show runs November 30-December 9, 2018. Mark your calendars for November 28 at 2:05pm Eastern time to watch a live stream of the Toyota TRD reveals.
Get the best of News18 delivered to your inbox - subscribe to News18 Daybreak. Follow News18.com on Twitter, Instagram, Facebook, Telegram, TikTok and on YouTube, and stay in the know with what's happening in the world around you – in real time.
| Edited by: Abhinav Jakhar
Read full article